Chandrayaan-3's Vikram Lander Captures Unique Images of Lunar Craters: An Unprecedented Insight into Moon's Far Side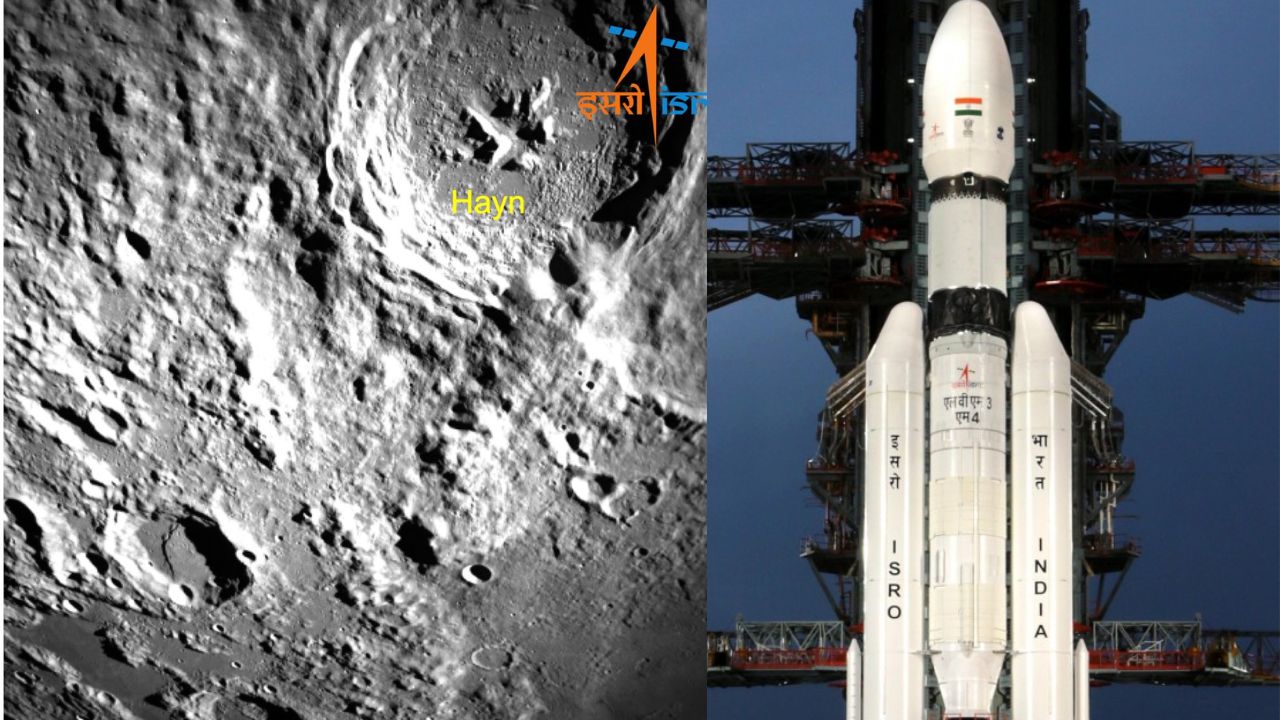 In a groundbreaking discovery, the Chandrayaan-3's Vikram lander has relayed images identifying significant craters on the Moon's far side, an uncharted area that perpetually remains hidden from Earth's view. This unveiling came ahead of the lander's planned historic touchdown on the unexplored lunar south polar region set for Wednesday evening.
The pictures, taken last Saturday, offer a remarkable glimpse of the craters named Hayn, Boss L, Mare Humboldtianum, and Bel'kovich. These images were captured by the Lander Hazard Detection and Avoidance Camera (LHDAC), a specialized camera developed at SAC/ISRO, exclusively designed to locate a safe landing area free from obstacles like boulders and deep trenches.
Announcing the feat on X, the social media platform previously known as Twitter, the Indian Space Research Organisation (ISRO) stated: "Here are the images of Lunar far side area captured by the Lander Hazard Detection and Avoidance Camera (LHDAC). This camera that assists in locating a safe landing area during the descent is developed at SAC/ISRO."
The far side of the Moon, often referred to as the "dark side," always faces away from Earth due to synchronous rotation in the Moon's orbit. This unique characteristic makes the region largely unexplored and mysterious.
The Vikram lander's scheduled touchdown at 6:04 pm on Wednesday in the Moon's south polar region is eagerly awaited by scientists and space enthusiasts worldwide. If successful, India will etch its name in history, joining an elite club comprising the United States, Russia, and China as the only nations to have achieved this incredible feat.
For More Such Updates Follow Us On – Telegram, Twitter, Google News, and Facebook