CMF by Nothing Products Launched: Unveiling Watch Pro, Buds Pro, and GaN Charger
Nothing's sub-brand 'CMF by Nothing' has stepped into the Indian market with a bang, unveiling its inaugural products: the Watch Pro, the Buds Pro, and a GaN charger. In keeping with its ethos, CMF aims to provide premium-grade products on a budget. These new offerings are expected to be a tad cheaper than the primary line from Nothing.
CMF by Nothing Watch Pro Specifications
The CMF Watch Pro sports a square design, adorned with a substantial 1.96-inch AMOLED display. It boasts an impressive brightness of 600 nits and a sharp screen resolution of 410×502 pixels. Users are spoilt for choice with multiple watch faces, including eight always-on options. The watch is available in Metallic Grey and Dark Grey shades. There's also an Orange variant, but it's not available for purchase yet. For those who love to stay connected on the go, the watch integrates a microphone and speaker for Bluetooth Calling. Advanced AI technology backs this feature, helping reduce ambient noises for clear conversations.
It's packed with a heart rate monitor, a SpO2 monitor, sleep tracker, and even a stress manager. Fitness enthusiasts can explore breath training and monitor steps, distance, and calories. What's more, the watch also offers water drinking and sedentary reminders. Sports enthusiasts can rejoice with the inclusion of 110 sports modes, complemented by a built-in GPS supporting five satellite positioning systems. The battery life doesn't disappoint either, promising up to 13 days on standard usage and about 11 days for those with heavier usage patterns. Additional utilities include weather updates, the Find My Phone/Watch feature, an alarm clock, stopwatch, flashlight, camera/music controls, and more. Durability is ensured with an IP68 rating, indicating strong resistance to water and dust.
CMF by Nothing Buds Pro Specifications
The CMF Buds Pro are designed to nestle comfortably in-ear and the highlight is undoubtedly its 45dB Active Noise Cancellation (ANC). This ANC can work across a wide frequency range, capping at 5000Hz. There's also an ingenious Wind Noise Reduction algorithm, ensuring ambient wind disturbances are kept at bay. Another useful feature is the Transparency mode, which when activated, allows external noises in. For clear call quality, the earbuds are equipped with a 6-mic setup powered by Clear Voice Technology, effectively reducing background disturbances. Music lovers have a treat in store, with a custom driver complemented by Ultra Bass Technology, ensuring an enhanced bass output.
The earbuds can keep the tunes playing for up to 39 hours in total. And if you're in a hurry, the fast charging ensures about 5 hours of playback with just a 10-minute charge. They also support Bluetooth 5.3, have customizable EQ settings, touch controls, Google Fast Pair, in-ear detection, and a Low Lag mode. Ensuring durability, these buds come with an IP54 rating.
Also read:
CMF By Nothing POWER 65W GaN Specifications
Talking about the third product CMF Power GaN Charger features a streamlined design, housing two USB-C ports and a solitary USB-A port. It's versatile, supporting phones, laptops, tablets, and even earbuds. The 65W fast charging ensures swift power-ups, boasting a 50% charge for a Nothing Phone (2) in just around 25 minutes. Efficient charging is guaranteed with the integration of the latest GaN technology. Users can also be assured of safety, with protection features against overheating, voltage fluctuations, and more. This charger supports a myriad of charging protocols, from PD3.0 to Apple 2.4A.
CMF By Nothing Products Pricing
When it comes to pricing, the CMF Watch Pro is tagged at Rs 4,999 for the Metallic Grey and Rs 4,499 for the Dark Grey. The Buds Pro will set you back by Rs 3,499, while the GaN Charger is priced at Rs 2,999. These products will be up for grabs during the Flipkart Big Billion Days sale and can also be found on Myntra and Vijay Sales.
Those who can't wait can avail of the early access sale on Flipkart and Myntra, starting September 30 at 12 pm. There are special sale prices too, with the Buds Pro at Rs 2,999, the GaN Charger at Rs 2,699, the Dark Grey Watch Pro at Rs 3,999, and the Metallic Grey Watch Pro at Rs 4,499. Delhi residents have an added advantage, with the CMF Buds Pro and the Watch Pro available at the Delhi store from September 30, with a Rs 500 discount. Pre-order benefits include additional discounts and a Rs 500 Flipkart voucher.
For More Such Updates Follow Us On – Telegram, Twitter, Google News, WhatsApp and Facebook
OnePlus is rolling out Stable OxygenOS 14 Update for its Devices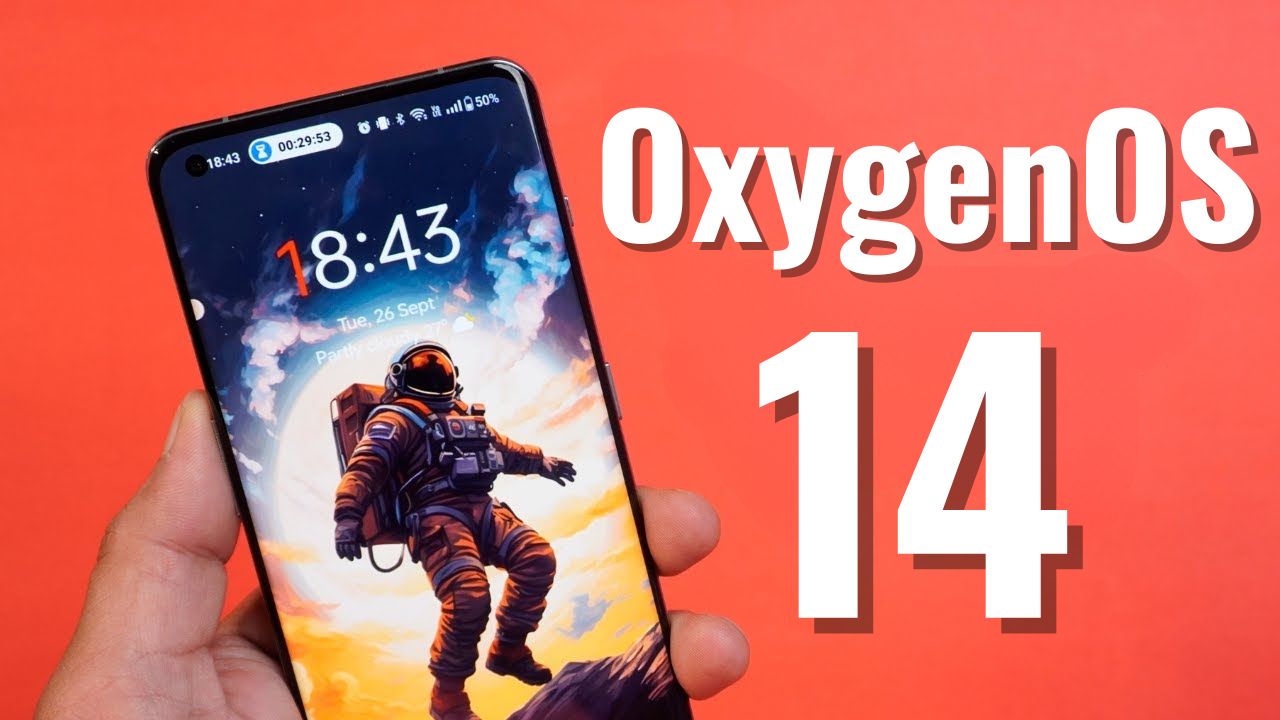 OnePlus announced its software for the year "OxygenOS 14 based on Android 14" back on September 25th after following beta programs for all eligible models. Now it's time for OnePlus to start a quick rollout of stable versions.
This year already, OnePlus was too fast to roll out stable updates of OxygenOS 14 for many models and there are still more to follow. Not only newly launched devices, older devices are also on par with newer models to receive stable updates Faster with many improvements by adding new technology called the "Trinity Engine," and OnePlus is also very keen to make animations fast and fluid which makes Total OS more fluid and fast.
These are OnePlus devices that have received stable OxygenOS 14 updates:
OnePlus 11
OnePlus 11 R
OnePlus 10 Pro
OnePlus 10T
OnePlus Nord 3
The following device versions are available:
OnePlus 11 – CPH2447_14.0.0.201( EX01)
OnePlus 11R – COH2487_14.0.0.200( EX01)
OnePlus 10 Pro – NE2211_14.0.0.202( EX01)
OnePlus 10T – CPH2413_14.0.0.202(EX01)
OnePlus Nord 3 – CPH2491_14.0.0.100( EX01)
All these devices have the November 2023 Android security patch with this update.
As always, OnePlus has rolled out these updates for newer devices, and still more devices yet to follow. This process is a staged rollout, so you may see an update popup on your phone any time soon. The OxygenOS 14 has more productive features, which makes the OS Absolute the best in many ways.
OxygenOS 14 has Pantanal service for fluid cloud and cross-device support and also they added a file dock feature in which you can save copied word content and cut images that have been extracted from the Smart cutout feature. The update also improves photo and video-related permissions for safe access to many apps and has improved animations. The company also upgraded the Aquamorphic theming and ringtones and Content Extractor, which help in recognizing text and images and also added carbon tracking Always-On Display that indicates how more steps can lead to fewer carbon emissions in the personalization section.
The OnePlus 12 was the next flagship device from OnePlus, which already launched in China and the global launch is near in January 2024. The OnePlus 12 was the first device to come out of the box with OxygenOS 14, based on Android 14.
For More Such Updates Follow Us On – Telegram, Twitter, Google News, WhatsApp and Facebook
Sony LYTIA 808 Sensor Brings Advanced Photography to Smartphones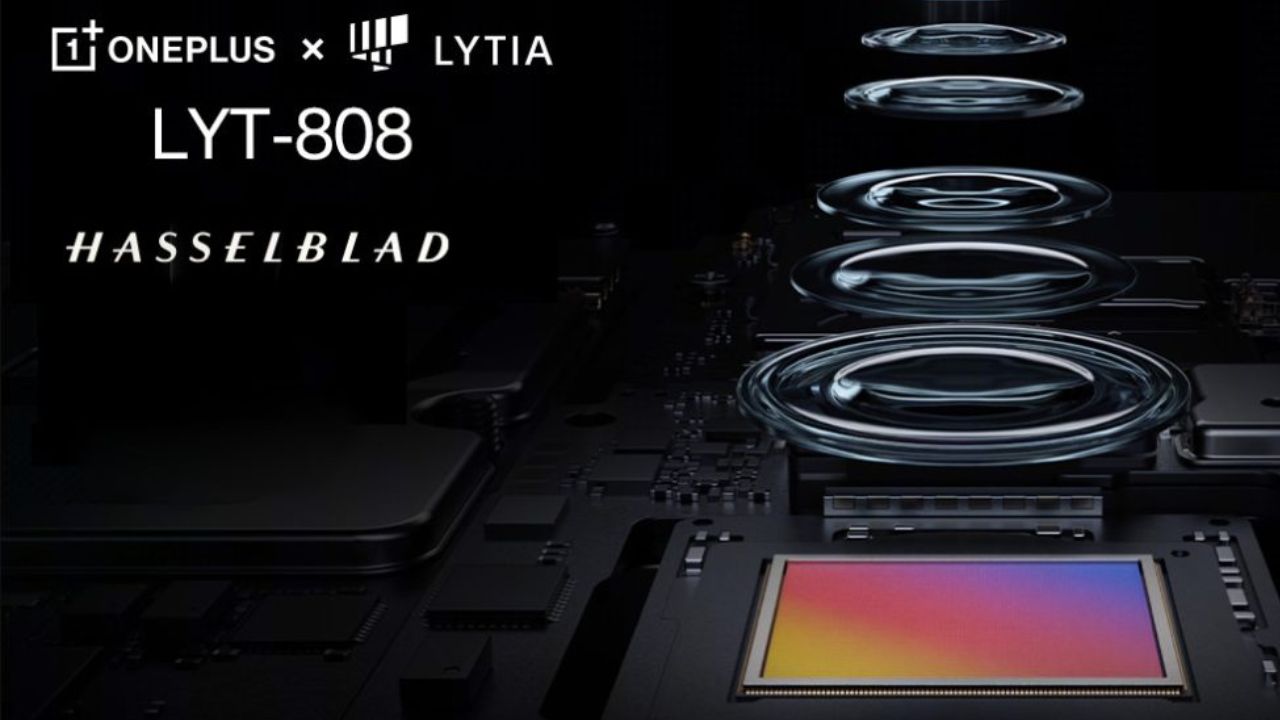 Nowadays, the camera segment has become more popular on mobile phones. People are interested in capturing the moments as the best shots in their lives. Even mobile phone companies are always trying to get the best sensor in their new devices with high-end sensors.
Diving into the words, recently many mobile phone companies are using Sony sensors for their high-end flagships like Apple, OnePlus, Realme, Oppo, and Vivo.
In that case, we can discuss a sensor that many mobile phone manufacturers are now using for their flagships. SONY LYTIA 8081/1.43-type (11.2 mm diagonal) approx. 53-megapixel in Effective*2 stacked CMOS image sensor. The sensor with 1/1.4" type premium model that rivals the high-quality 1" type sensor. The first sensor has a 2-layer transistor pixel structure, enabling excellent saturation signal levels.
The Sony LYTIA 808 sensor is a new line of image sensors for mobile devices designed to deliver creative imaging experiences "beyond imagination." It was first introduced in June 2023 and is currently being used in the OnePlus Open and OnePlus 12, Realme GT 5 Pro. The Sony LYTIA 808 sensor boasts several features that make it stand out from other mobile image sensors. This new sensor consists of many new technologies included it to give excellent output from it.
Dual-layer Transistor Pix Technology: This technology allows the sensor to capture and store twice the amount of light as compared to traditional sensors, resulting in better image quality in low-light conditions.
Larger sensor size: The LYTIA 808 sensor is a 1/1.43-inch sensor, which is larger than most other mobile image sensors. This larger size allows the sensor to capture more light and detail.
Higher resolution: The LYTIA 808 sensor is a 50-megapixel sensor, which is higher resolution than most other mobile image sensors. This higher resolution allows you to capture more detail in your images.
Improved image processing: The LYTIA 808 sensor includes improved image processing capabilities that allow you to capture better-looking images, especially in low-light conditions.
These features combine to make the Sony LYTIA 808 sensor one of the most advanced mobile image sensors on the market. It is able to capture stunning images and videos in a variety of lighting conditions. The Sony LYTIA 808 sensor is a significant step forward for mobile photography and will likely be used in more smartphones in the future.
Here are some example shots taken using this sensor: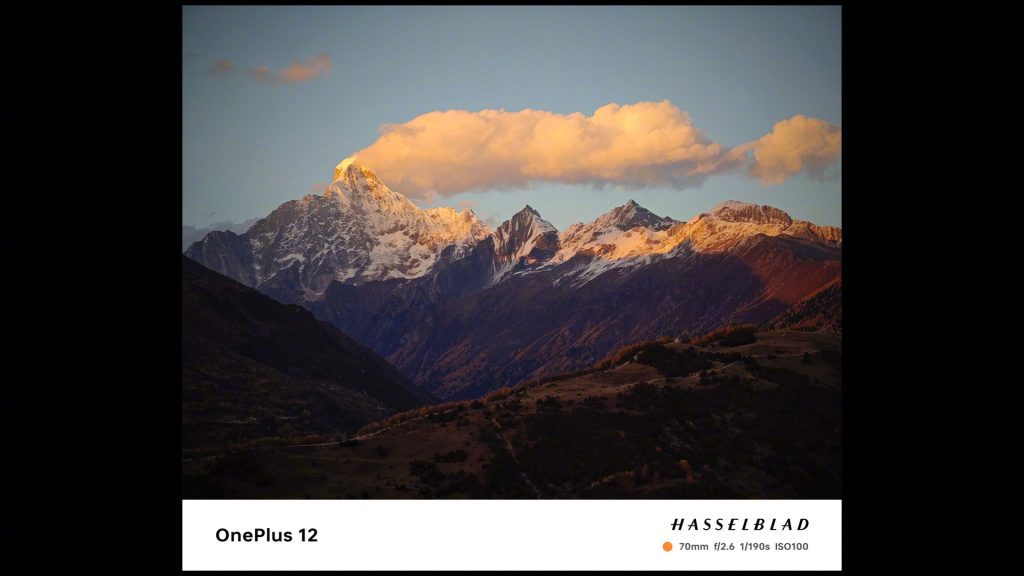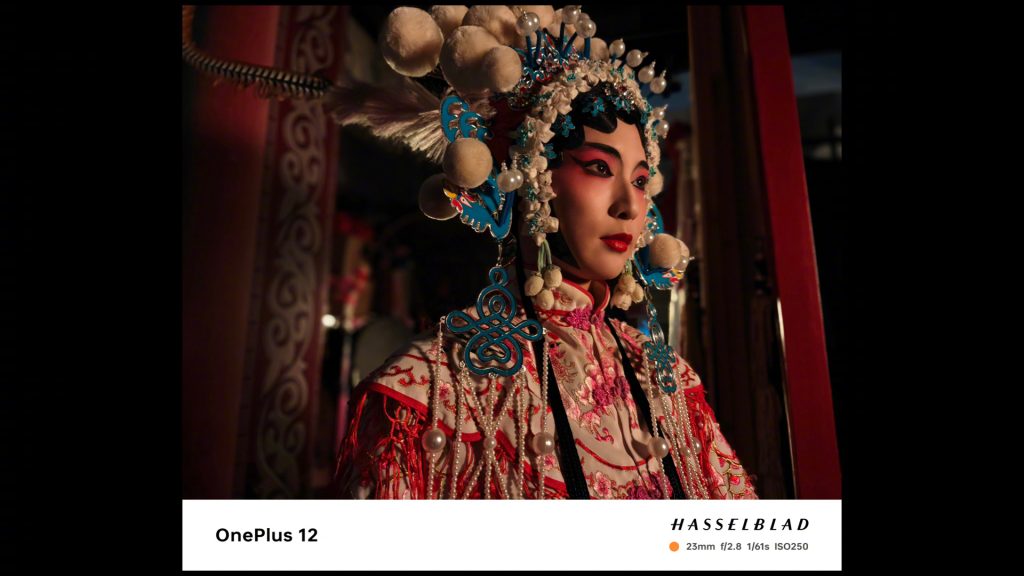 For More Such Updates Follow Us On – Telegram, Twitter, Google News, WhatsApp and Facebook
OnePlus 9RT gets more refined with OxygenOS 14 Closed Beta 2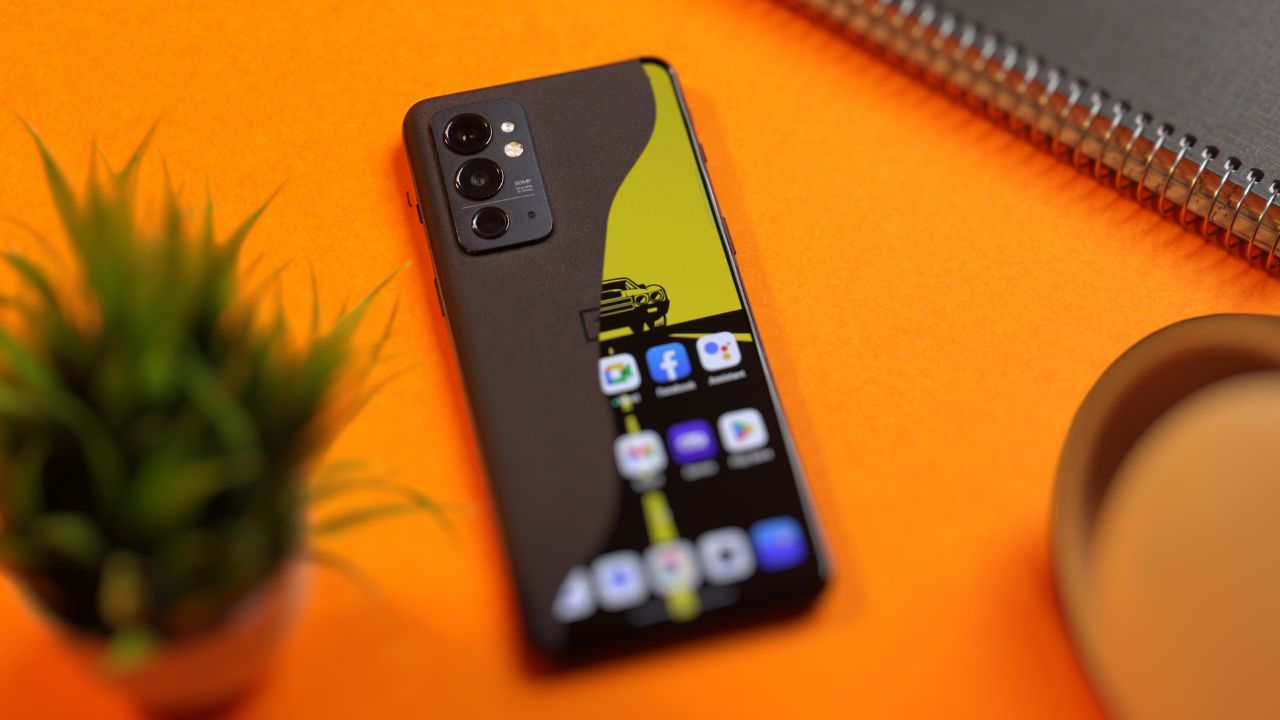 OnePlus pushed the OxygenOS 14 second alpha build for the OnePlus 9 and 9 Pro and now the OnePlus 9RT also gets the more refined version of OxygenOS 14 as Alpha 2 also known as closed beta. By the way, if you guys have Oneplus 8T then Oneplus just announced a closed beta testing program for Oneplus 8T users.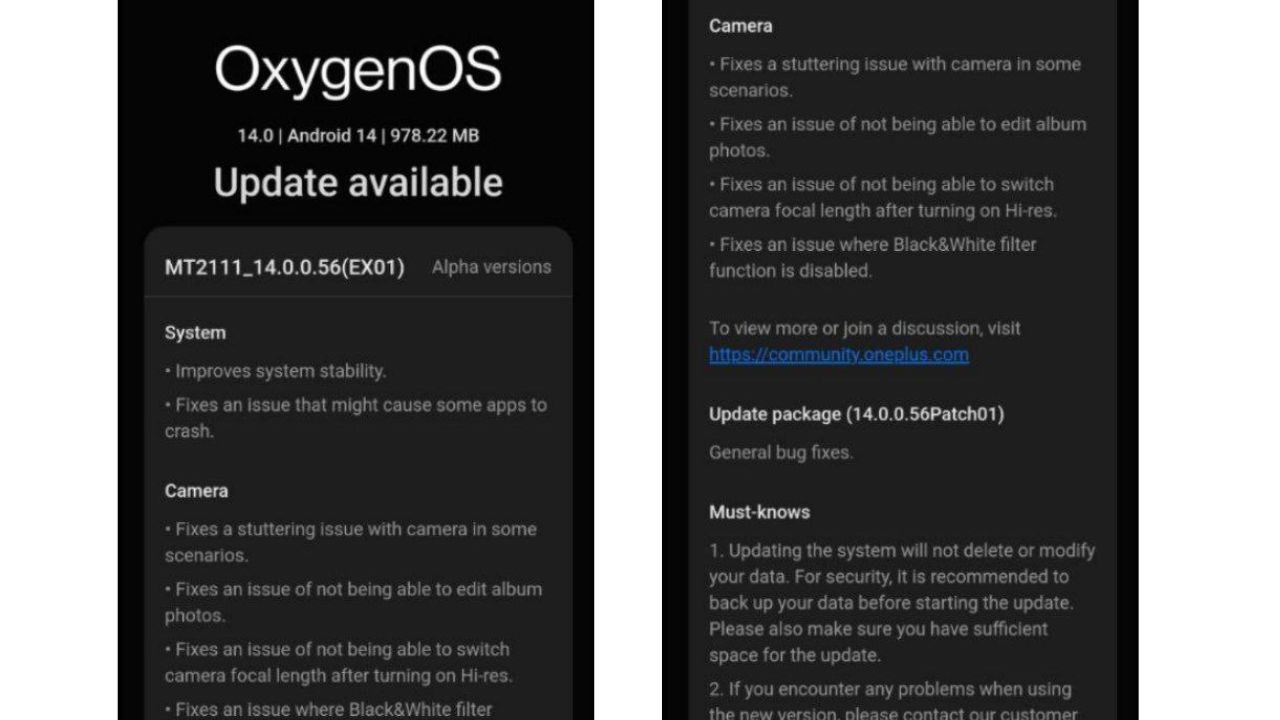 Oneplus 9 and 9 Pro also come with similar changes to what Oneplus 9RT received with OxygenOS 14 Closed Beta 2. The OxygenOS 14 second closed beta update makes the system more stable and also prevents crashes. The second Alpha version of OxygenOS puts more effort into fixing camera problems, like stuttering and trouble editing photos in Album.
Changelogs of OxygenOS 14-second Alpha Build
System
Improves System Stability
Fixes an issue that might cause some apps to crash
Camera
Fixes a stutter issue with the camera in some scenarios
Fixes an issue of not being able to edit album photos
Fixes an issue of now being able to switch camera focal length after turning Hi-res
Fixes an issue where the black & white filter function is disabled.
Oneplus 9RT might also get OxygenOS 14 open beta in the month of December, followed by a stable release next year. Are you guys excited to try out OxygenOS 14 on your Oneplus 9RT?
For More Such Updates Follow Us On – Telegram, Twitter, Google News, WhatsApp and Facebook