Exclusive: Live Images of Google Pixel 8 Pro Unveil Design and Specifications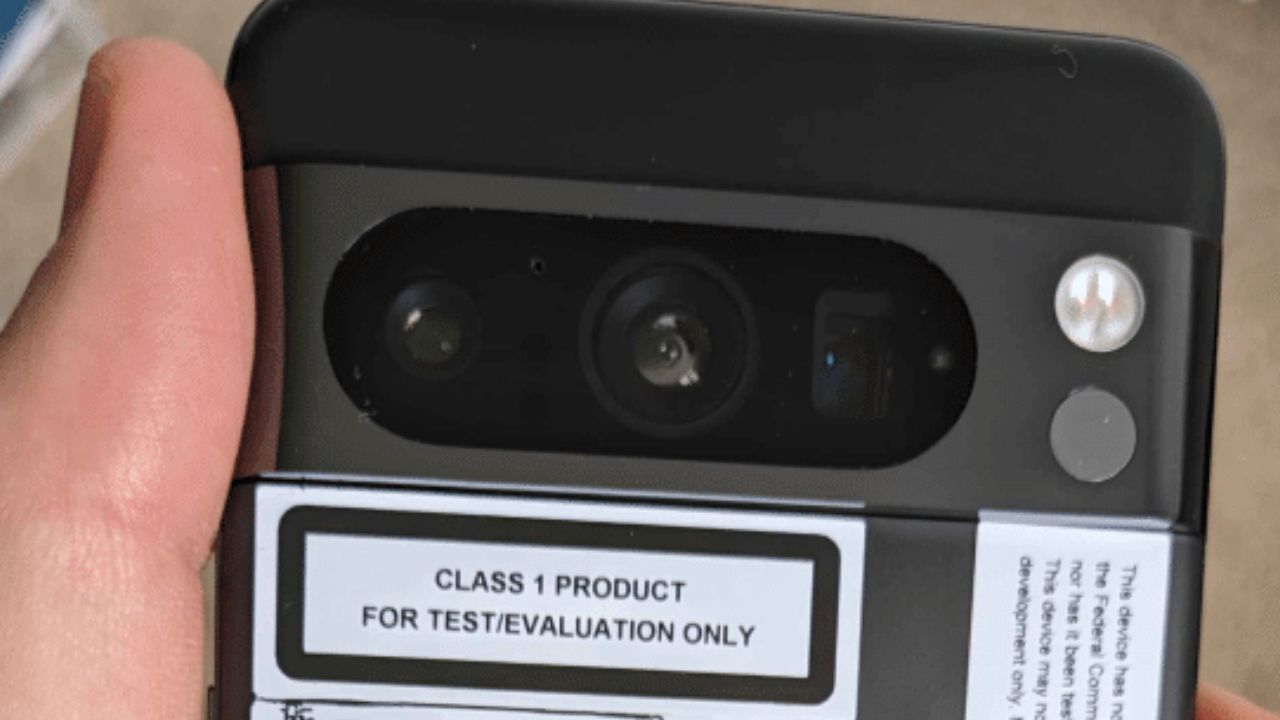 In a recent development, live shots of the highly anticipated Google Pixel 8 Pro have been leaked, providing an up-close look at its design and uncovering key specifications. These images, uploaded by a Reddit user, validate earlier leaks and rumors surrounding the device.
Earlier in March, leaked CAD renders offered a preliminary glimpse of the Pixel 8 Pro's design. Contrary to its predecessor, the Pixel 7 Pro, which featured a horizontal camera bar housing two cameras and a separate third camera, the CAD renders revealed that the Pixel 8 Pro would incorporate a unified pill-shaped module for all three cameras. Additionally, an intriguing sensor on the camera bar sparked curiosity, and subsequent leaks confirmed it to be a Far Infrared (FIR) thermometer. The recently leaked live shots align with these previous leaks and rumors.
According to the Reddit user who shared the images, they obtained a prototype of the Pixel 8 Pro from Google's device testing team. Notably, the device in question showcases a patterned design instead of the usual "G" logo found on Pixel phones, hinting at a potential design shift.
The Pixel 8 Pro's bootloader screen reveals interesting details as well. It mentions the codename "husky" and references a "recurrent" bootloader. The text "Zuma" on the back refers to the codename of the Tensor G3 chip, the powerhouse behind the device's performance.
Furthermore, the bootloader screen provides insight into the device's specifications. The Pixel 8 Pro is said to boast 12 GB of Samsung LPDDR5 RAM and 128 GB of SK Hynix storage, indicating a substantial memory and storage capacity.
The leaked image showcasing the rear design of the phone unveils the unified pill-shaped camera module alongside a microphone, an LED flash, and an IR thermometer sensor, reaffirming previous reports.
As these leaks continue to surface, anticipation builds among tech enthusiasts eager to get their hands on the Google Pixel 8 Pro. With its unique design elements and promising specifications, the Pixel 8 Pro aims to captivate users with its advanced imaging capabilities and overall performance.
Please note that the information provided in the leaked images and rumors is subject to change, as it represents an unreleased product undergoing testing. For official details, we will have to wait for Google's official announcement, where they are expected to reveal further information about the Pixel 8 Pro's features, availability, and pricing.
For More Such Updates Follow Us On – Telegram, Twitter, Google News, and Facebook