From iOS 7 to iOS 17: A Journey of Visual Evolution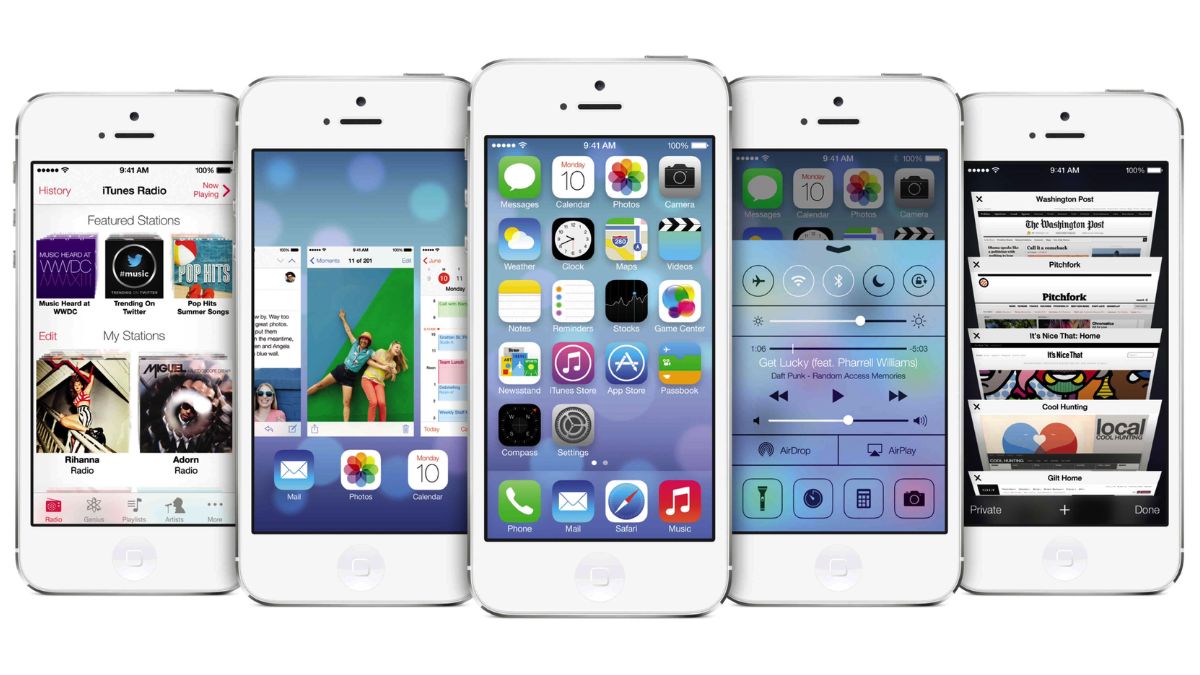 In a nod to the past, Apple enthusiasts recently took to Twitter to reminisce about the significant redesign that accompanied the introduction of iOS 7 ten years ago. The release of iOS 17 at this year's Worldwide Developers Conference (WWDC 23) sparked discussions about the evolution of Apple's mobile operating system and whether a similar visual overhaul was expected. While some users expressed hope for a dramatic transformation, the reality of iOS 17 proved to be more refined than revolutionary.
Apple introduced iOS 7 at WWDC 2013
iOS 7, unveiled in 2013, marked a pivotal moment for Apple's software design. The update brought about a fresh and modern aesthetic, featuring a flatter, cleaner look and vibrant colors that replaced the skeuomorphic elements of earlier versions. Alongside the visual changes, iOS 7 introduced numerous new features and functionality that shaped the future of the operating system.
iOS 17 Unveiled at WWDC 2023
As iOS 17 enters the stage with its current beta testing phase, users have shared their impressions on social media platforms. Twitter was ablaze with discussions, with the hashtag #iOS7 trending as a testament to the impact the iconic release had on users' memories. Many expressed their expectations for a similar grand transformation with iOS 17, only to find that Apple has opted for a more subtle approach this time around.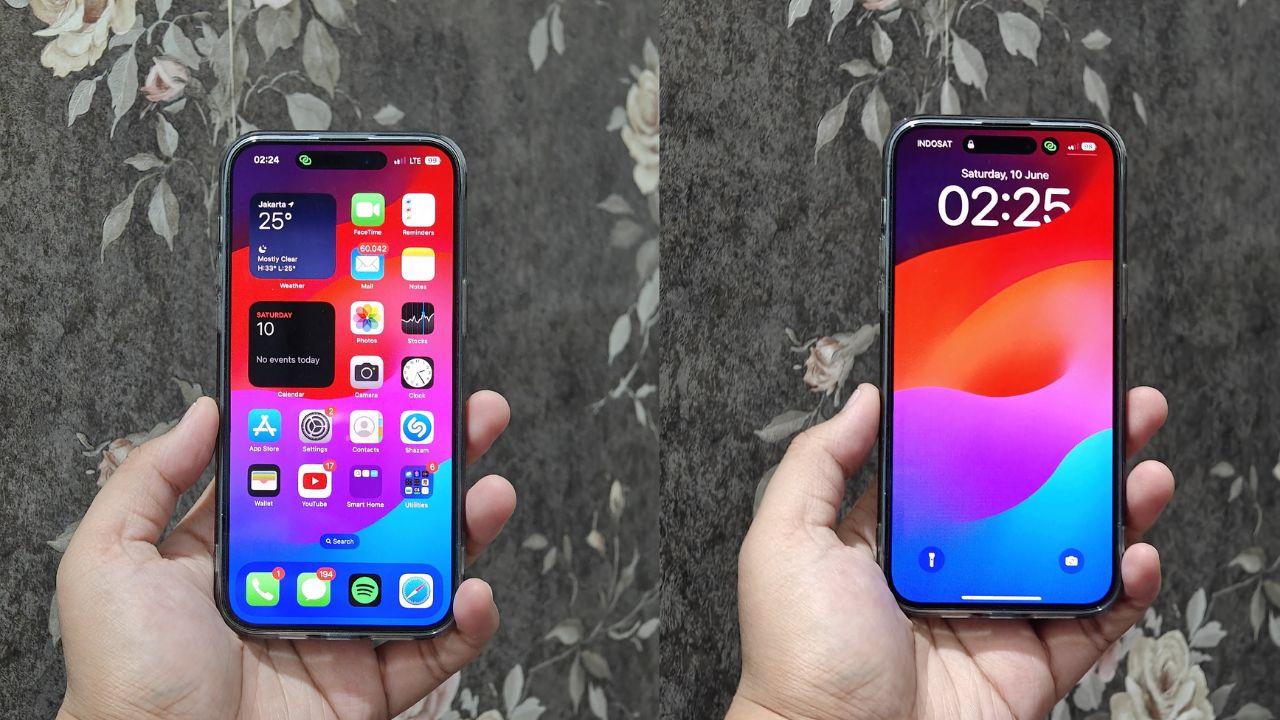 Comparing iOS 7 and iOS 17
The keyboard and sticker enhancements in iOS 17 have drawn attention. Some users commented on the improvements but noted that they expected more significant updates after a decade. Comparisons between iOS 7 and iOS 17 were inevitable, and some tweeters couldn't help but reflect on how far the operating system has come, or in this case, hasn't.
Acknowledging the tweets, Apple fans noted that iOS 17 retains many elements from previous iterations, with only incremental changes to the system's overall style. While this may be seen as a disappointment for those seeking a radical visual overhaul, it reflects the refined and matured nature of the iOS platform.
Apple's decision to focus on refinement rather than a complete overhaul aligns with the current industry trends. In recent years, mobile operating systems have prioritized incremental updates and usability enhancements over dramatic redesigns. With iOS 17, Apple continues to build upon the solid foundation established by previous versions, emphasizing stability, performance, and usability improvements rather than a revolutionary new look.
As iOS 17 remains in its beta stage, users can still experience the forthcoming update by installing the developer beta on their devices. While the initial reactions to iOS 17 may be mixed, it is essential to remember that Apple's approach to software development has evolved over the years, balancing innovation with stability and familiarity.
While the dramatic changes witnessed with iOS 7 may not be replicated in iOS 17, the refined design and incremental updates are a testament to Apple's commitment to iterative improvements. As the beta testing progresses and the final release approaches, users can look forward to experiencing the full range of enhancements and features iOS 17 has to offer.
In the ever-evolving landscape of mobile operating systems, it seems that Apple has chosen a path of steady refinement rather than radical transformation. iOS 17 builds upon the strong foundation established by its predecessors, aiming to provide a familiar yet enhanced user experience. Only time will tell how users ultimately respond to the refined changes introduced with iOS 17.
For More Such Updates Follow Us On – Telegram, Twitter, Google News, WhatsApp and Facebook
Spotify CEO Calls Out Apple and Google for Unfair Play in Music Streaming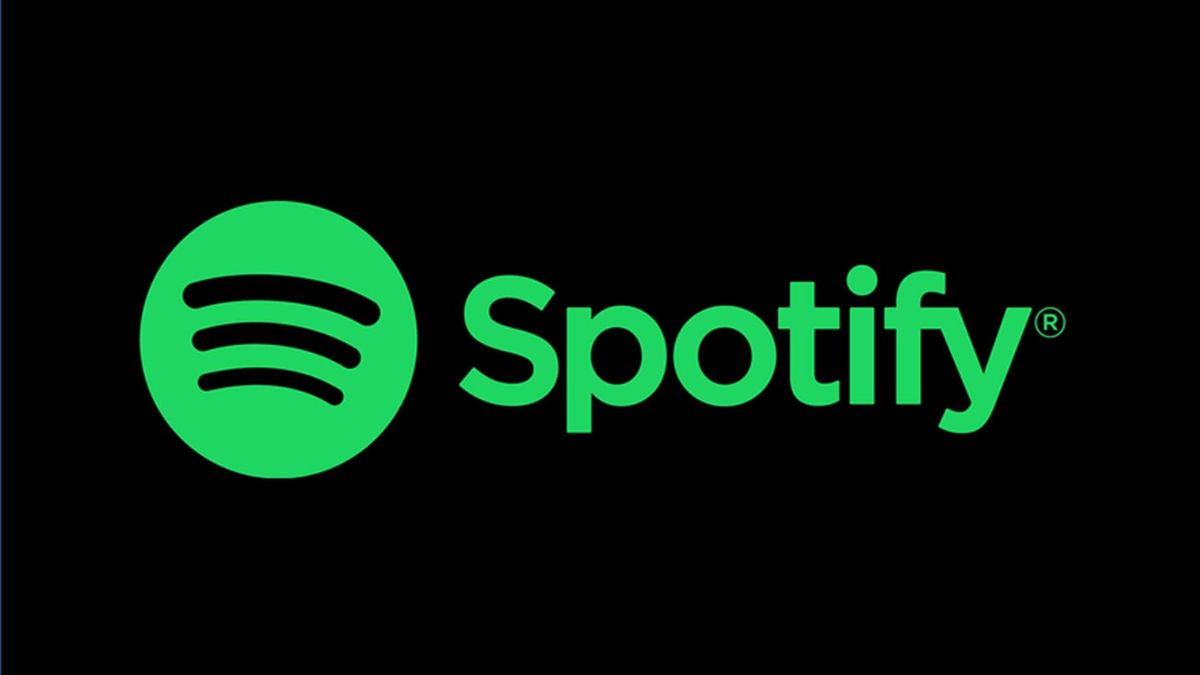 Spotify's CEO Daniel Ek has spoken out against big tech companies like Apple and Google. He says they both control the music streaming market and also compete in it. This he feels is not fair.
Daniel Ek talked to the Financial Times about this. He said it's like Apple and Google are the referees of a game but they are also playing in it. He thinks this is wrong and not good for other companies trying to compete.
He also said these big companies make their own rules. This can hurt other companies trying to do business. They also have a lot of control over how many people use the internet. Daniel Ek thinks this is too much power.
Because of all this, Daniel Ek is asking the UK government to make a new law. This law will make sure that if a company is in charge of a market it can't also compete in that market. This law is called the Digital Markets Competition and Consumers Bill (DMCC). It is now being made.
For More Such Updates Follow Us On – Telegram, Twitter, Google News, WhatsApp and Facebook
iOS 17.1 Developer Beta 2 is here with these new changes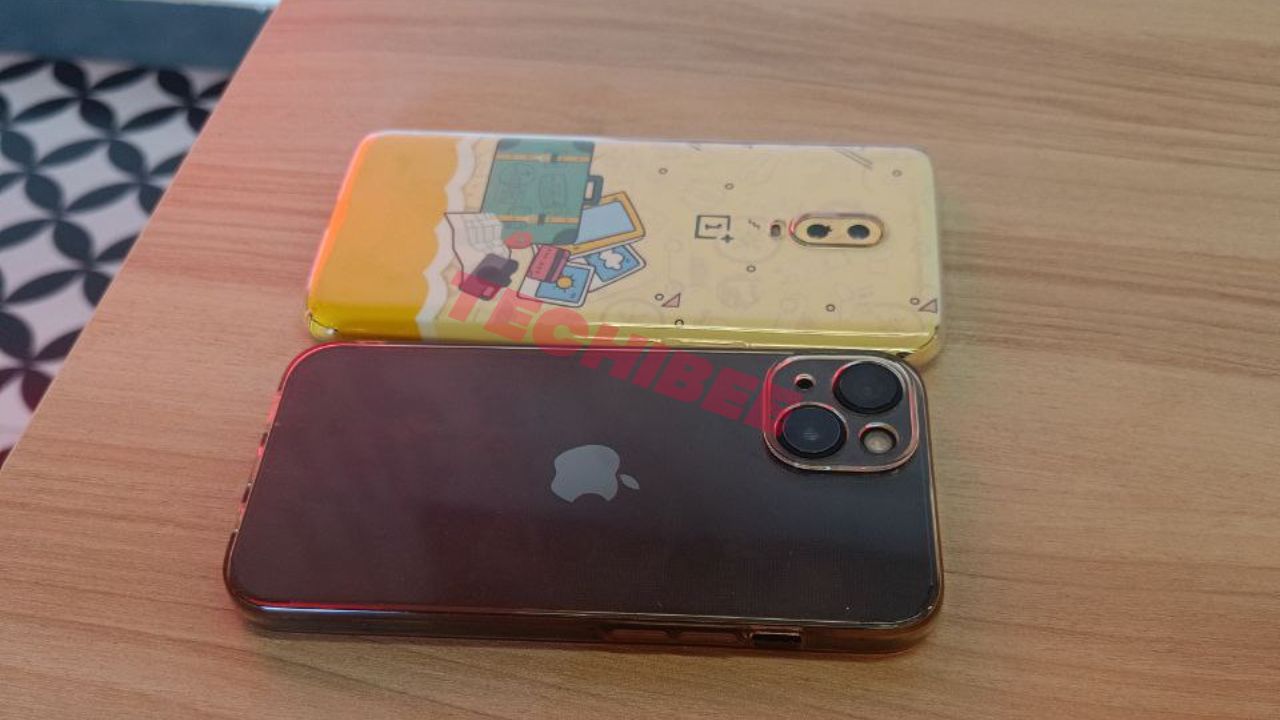 Apple, an American-based smartphone manufacturing company has recently rolled out iOS 17.1 Developer Beta 2 Update. If we talk about the update and new changes.
Before talking about the changes, let's talk about the version and the update size. So, iOS 17.1 Developer Beta 2 has the version iOS 17.1 (21B5056e). Later on, if we talk about the update size. So, the update size is identified as 780.7 MB.
iOS 17.1 Developer Beta 2 Changes and new addons
Now, let's move on to the changes.
The first change is that now we get the ringtones back that were removed in the iOS 17 Developer Beta 1.
The second change is Standby Mode is getting Display Tab as mentioned in the image below:
Note: This Display option in the Standby is only available in iPhone Pro and Pro Max that comes with Always On Display.
The next change you will notice after iOS 17.1 Developer Beta 2 is while using the one-handed mode. As we know, while we swipe down on the navigation bar you will get the one-handed mode on your iPhone. So, as you can clearly see the dark black color instead of the wallpaper color above the arrow of the one-handed mode.
These all are the changes you can see after you update to iOS 17.1 Developer Beta 2. Do let us know in the comment box which changes you like in the iOS 17.1 Developer Beta 2.
Note: We (Team Techibee) are not recommending you install iOS 17.1 Developer Beta on your Primary iPhone because the beta builds contain bugs and glitches. So, do install it at your own risk.
For More Such Updates Follow Us On – Telegram, Twitter, Google News, WhatsApp and Facebook
Why the iPhone 15 Pro Series Back Glass Shatters More Easily Than the iPhone 14 Series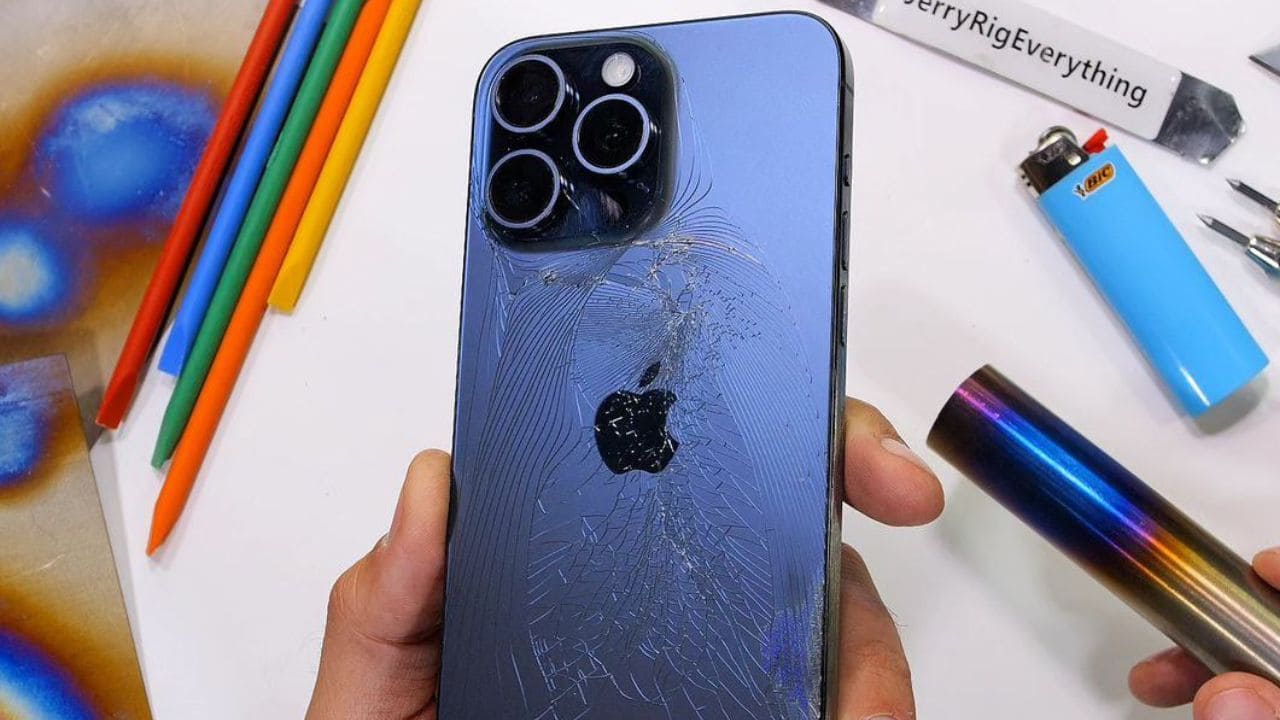 Jerry Rig Everything, a tech YouTuber with over 8 million subscribers, has recently made a durability test video of the iPhone 15 series. Firstly, he made a video on the iPhone 15 Pro Max. While doing the durability test of the iPhone 15 Pro Max, the entire back panel was shattered, as shown in the image below:
This is the second iPhone that failed the durability test; the first was the iPhone 6. Even after this, the iPhone works fine. But in the later part of that video, Zack also tried the same durability test on the iPhone 15 Pro. But the shocking part is that the iPhone 15 Pro passed the durability test. As its back panel won't get shattered. As the iPhone 15 Pro doesn't shatter in the durability test by Zack, it doesn't mean that it is strong. In drop tests, both the iPhone 15 Pro and 15 Pro Max back glasses got shattered.
Zack has also created another video in which he does a durability test on the iPhone 15 and iPhone 15 Plus. But as the iPhone 15 Pro and the iPhone 15 Plus, which are both made of aluminum, passed the durability test, they won't be shattered. But we saw an Instagram reel in which we saw two iPhones, the iPhone 14 and the iPhone 15 Pro Max, opened by the creator. But if we take a look at the back panel listed below, we can spot the difference.
If we compare the back panels of both the iPhone 14 and iPhone 15 Pro Max, then we come to know that in the back panel of the iPhone 14, we have the metal back plate, but if we talk about the iPhone 15 Pro Max, then we have the metal back plate on the phone. The iPhone 15 and 15 Plus are also not shattered, as they have metal backplates in the back panels of these iPhones.
What do you think about the durability of the iPhone 15 Series? Also, do let us know in the comment box does your iPhone 15 Pro or iPhone 15 Pro Max got shattered.
For More Such Updates Follow Us On – Telegram, Twitter, Google News, WhatsApp and Facebook