Full List of 54 Apps Banned in India in 2022: Free Fire Banned in India?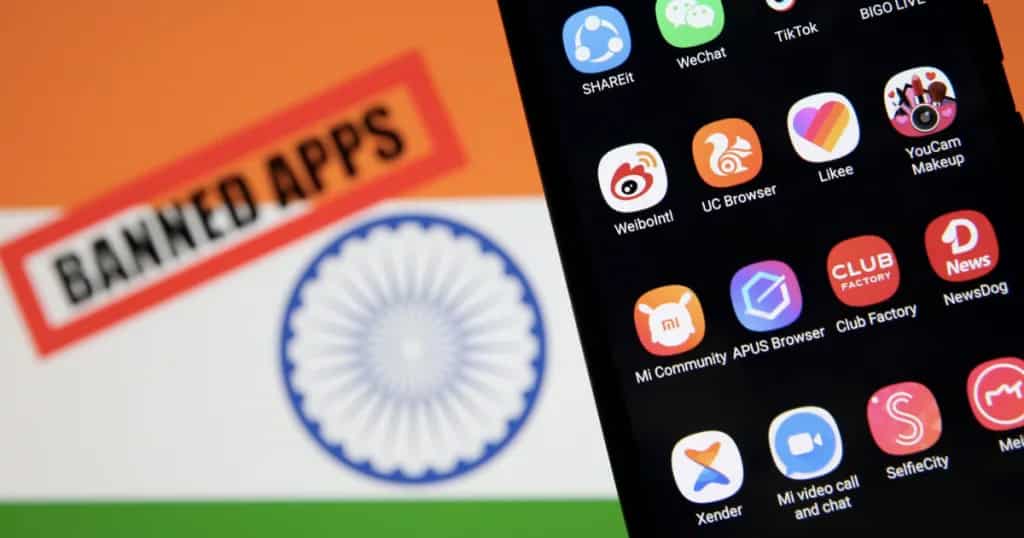 The Indian government has officially declared a fresh wave of Chinese-originated applications in India, totaling 54. According to MeitY, these applications were blocked due to the fact that they transferred data from Indian users to foreign nations, particularly China.
Under Section 69A of the Information Technology Act, 2000, the Ministry of Electronics and Information Technology, or MeitY, has issued an order banning these 54 Chinese applications in India.
Beauty Camera: Sweet Selfie HD, Beauty Camera – Selfie Camera, Equalizer & Bass Booster, CamCard for SalesForce Ent, Isoland 2: Ashes of Time Lite, Viva Video Editor, Tencent Xriver, Onmyoji Chess, Onmyoji Arena, AppLock, Dual Space Lite are among the 54 applications listed by ANI. More names should be disclosed in the near future.
https://twitter.com/ANI/status/1493083495056371712?s=20&t=D2oXFjOqVSTKIQof0VD-lw
The official list of the 54 Chinese applications that have been banned as of today is now available. According to the list, the Garena Free Fire – Illuminate has been prohibited in India. however, the Free Fire Max will continue to be sold there. Moonchat, FancyU, Wink, Badlanders, and other games are included.
"Many of Tencent and Alibaba's apps have changed hands in order to conceal ownership. They're also hosted in places like Hong Kong or Singapore, but the data was eventually traveling to servers in China," said a senior official when asked why the 54 Chinese applications were blocked.
Chinese applications were first prohibited in India in 2020, and since then, more than 270 apps have been banned for collecting data from Indian consumers and sending it to China. In India, popular applications and games like PUBG Mobile, Tiktok, Alibaba, and others have been prohibited. However, with their clone applications, these apps began to return to India. The Indian government has begun to prohibit similar clone applications as well.
Credit: MySmartprice
Also read: OxygenOS 12 for Oneplus Nord – CLOSE BETA Recruitment Started APPLY NOW
If you like our article then follow us on Google news, Instagram or join our Telegram Group. For the latest TechNews and Reviews, follow Techibee on Twitter, Facebook, and subscribe to our Youtube channel.
For More Such Updates Follow Us On – Telegram, Twitter, Google News, and Facebook