Google is Making the "At A Glance" Widget Look Cooler with Customization Options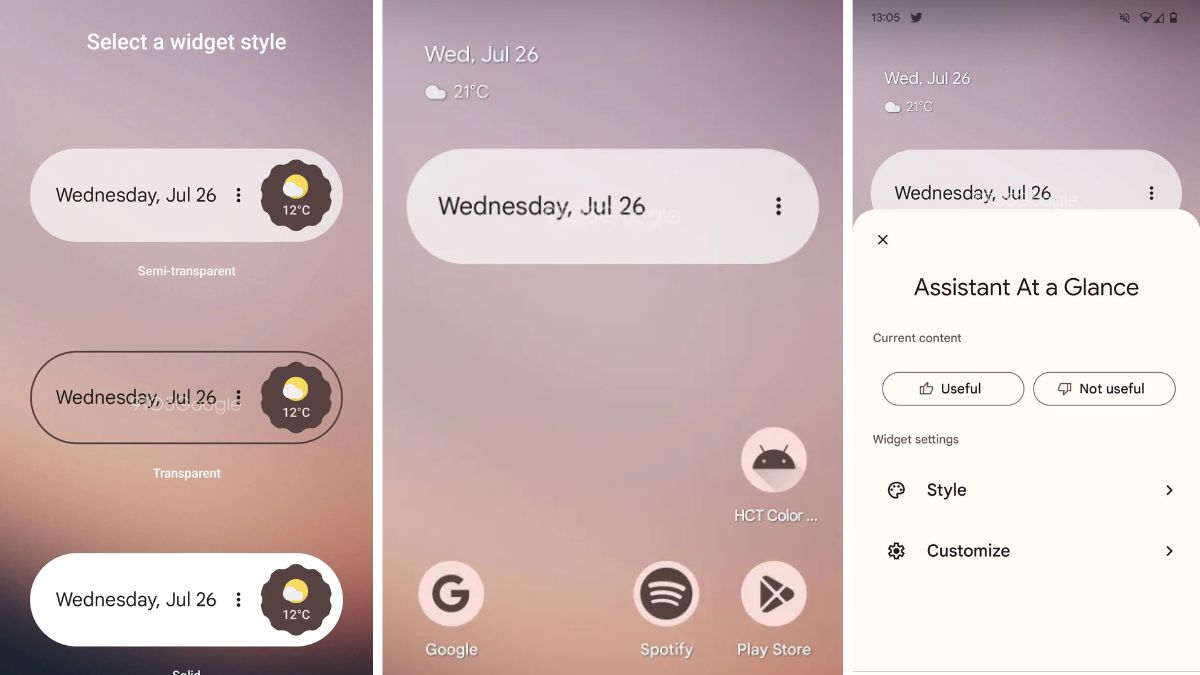 Google always tries its best to make better things for use and now they started working on a new widget "At a Glance". You might have seen that bar on your smartphone home screen which shows you the important information. From now onwards you can give a look at your choice.
The change of "At a Glance" widgets going to have three sets of choices for the background where you can make an edit according to you. These are the choices: Solid, Semi-transparent, and fully transparent.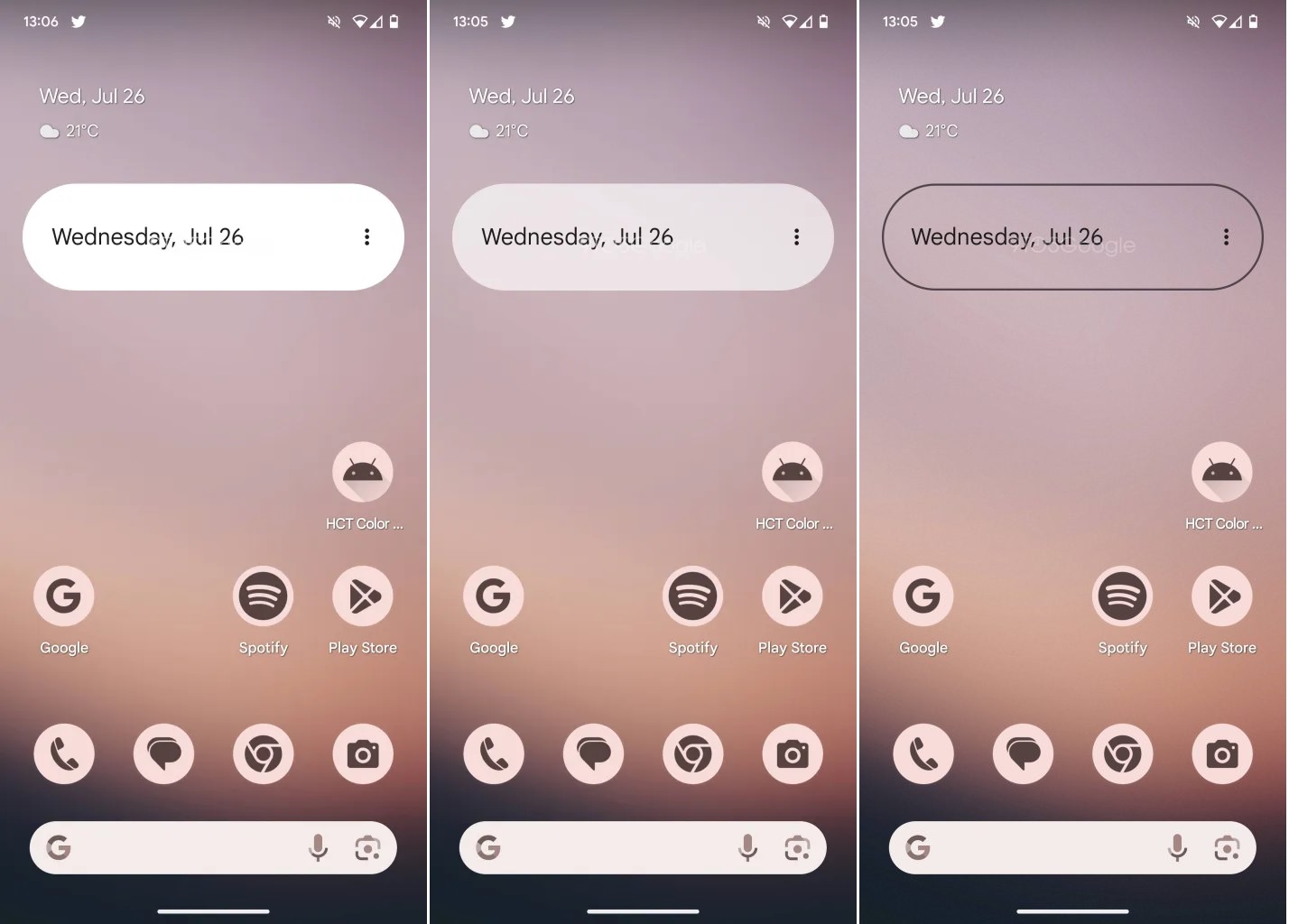 Solid Style: This is going to be simple and clean. The bar will have white and black colour text inside which will help users easy to read.
Semi-Transparent Style: This style is going to be semi-different and have fade wallpapers through the bar.
Fully Transparent Style: This going to be different from the rest of the two because the box is basically disappears and a thin black border will be shown with the info.
You can choose shapes, logos, and how transparent the bar should be and this is similar to Google Search but in a different widget type.
There is a menu that shows extra options will present in the middle of the bar. Along with this Google is going to add thumbs up and thumbs down system for the "Current content." This makes us understand that we can choose what info should be shown in the widget.
To make things easier, they will be updating the "At a Glance" settings page as well. We don't have any official confirmation regarding the exact date when this will be happening but it is for sure its happening soon.
For More Such Updates Follow Us On – Telegram, Twitter, Google News, and Facebook