Google Play Store Will Now Show the Data that Apps Collect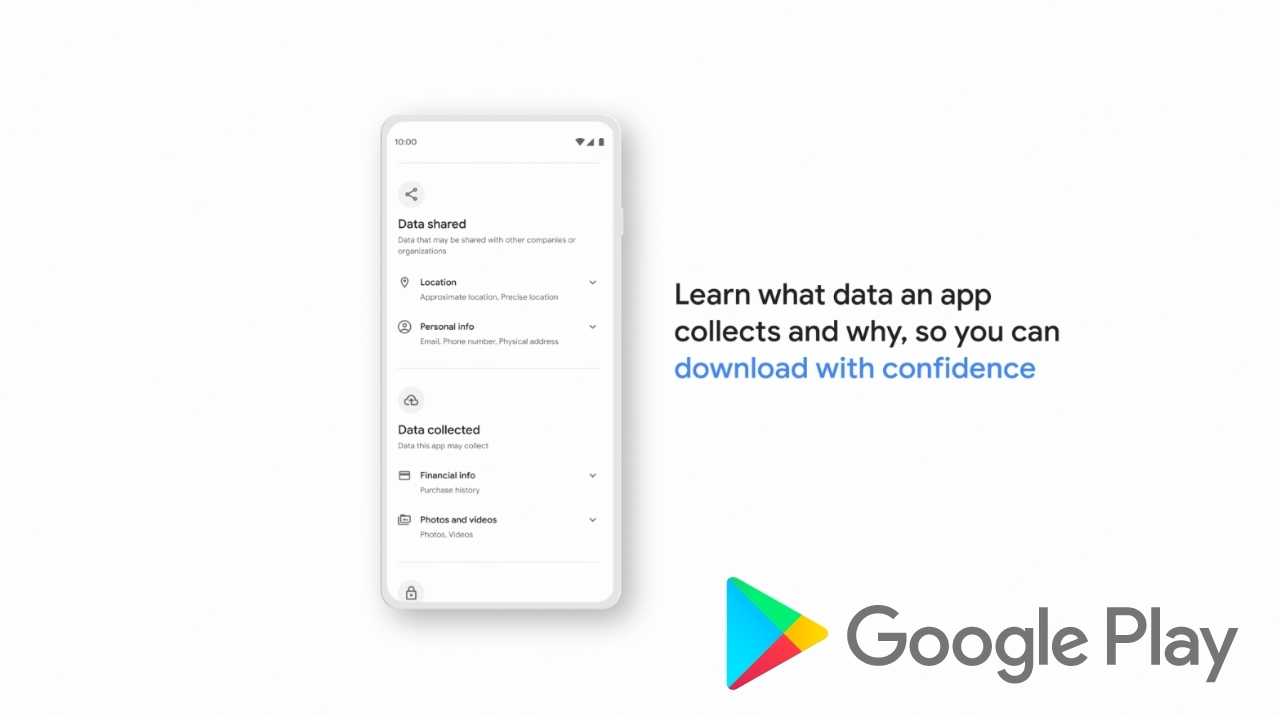 With the introduction of the Data Safety category in the Google Play Store, Google has taken another step in its quest to provide users with a wide of safety and privacy options. Similar to Apple's Nutrition Labels on the App Store, this new privacy feature, which was revealed last year, would inform users about the data collected by apps.
Google Play Store now has a new Data Safety section
With the addition of the new Data Safety section, Google now forces app developers to educate users about how their data is gathered by the apps. It was earlier scheduled to launch in February of this year.
The section primarily displays information on whether or not an app collects user data and for what reason, as well as whether or not the app adheres to Google Play's Families Policy. It also clarifies whether or not user information is shared with third parties. It also emphasises the safety steps used by app developers to protect user data.
Read More: Xiaomi 12 Pro with Three 50MP Sensors, Snapdragon 8 Gen 1 Launched in India
In a blog post, Google claims that simply presenting the data collected by the app is insufficient and that more information is required. As a result, "it designed the Data safety section to allow developers to clearly mark what data is being collected and for what purpose it's being used. Users can also see whether the app needs this data to function or if this data collection is optional."
This is comparable to the App Store's privacy labels, which were introduced with iOS 14. These also give users similar information about other iOS apps. You can learn more about this by clicking here.
In addition to the Privacy Dashboard, camera/mic indicators, and other privacy-focused features, the new Data Safety section has been included. By July 2022, Google will make it important for developers to fill out this information. If the app's data-handling procedures or functionality change, the new section should be updated as well.
Read More:
If you like our article then follow us on Google news, and Instagram, or join our Telegram Group. For the latest TechNews and Reviews, follow Techibee on Twitter and Facebook, and subscribe to our Youtube channel.
For More Such Updates Follow Us On – Telegram, Twitter, Google News, and Facebook