How to Enable 5G on OnePlus NORD 2 5G in OxygenOS 11 (MediaTek Processor)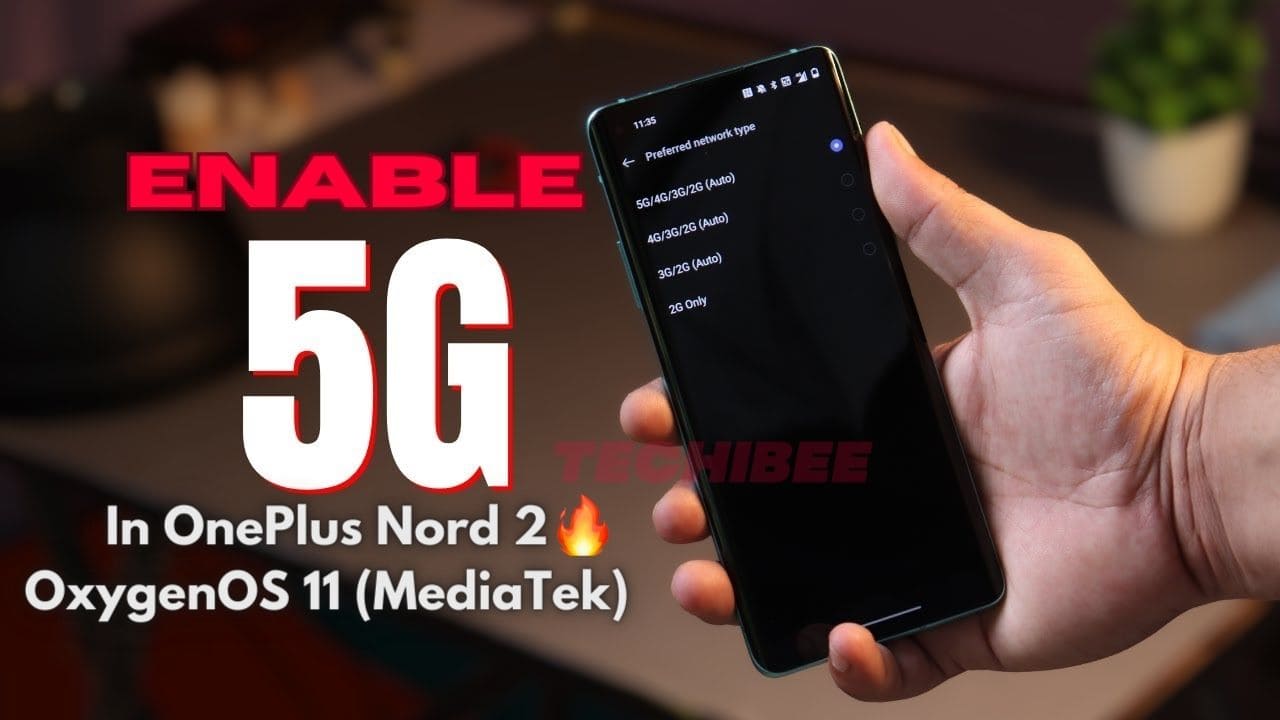 We have recently posted an article, in which we tell you how you can enable in OnePlus Devices running OxygenOS 11 with Qualcomm Processor. After that, some users ask us about how to enable 5G in OnePlus devices in OxygenOS 11 that comes with Mediatek Processor. So, here we come with an article for enabling 5G in OxygenOS 11 in OnePlus Nord 2. So, you just have to follow this article.
Prerequisite :
Mediatek Driver, adb+Plateform Tools, and md1 img : Download from Telegram /// Mega
Your Bootloader must be unlocked.
PC or Laptop Running Windows (7,8,8.1,10,11).
Note: This article is only for OnePlus Nord 2.
Also, do keep in mind we (Team Techibee) are not responsible for any kind of bricked or damaged device. So, do it at your own risk.
Educated Mind.
After downloading all the required files you have to follow these steps:
Steps for Enabling 5G in OxygenOS 11 OnePlus Nord 2
First, you have to enable Developer Option by tapping Build Number 7 Times. You can consider this video tutorial from 0:00 to 0:37.
After enabling Developer Options. You also have to enable USB Debugging from Developer Options.
Then, unzip the file that you have downloaded.
First, you have to install Mediatek USB drivers.
Things to remember while installing Mediatek USB Drivers
Disconnect your device while installing Mediatek USB drivers.
Restart your PC after installing the Mediatek USB Drivers.
After installing Mediatek Drivers, you have to connect your device to your PC.
Then, open the adb + platform-tools folder.
In this folder, you have to open the terminal or command prompt by typing cmd in the Address Bar and hit enter.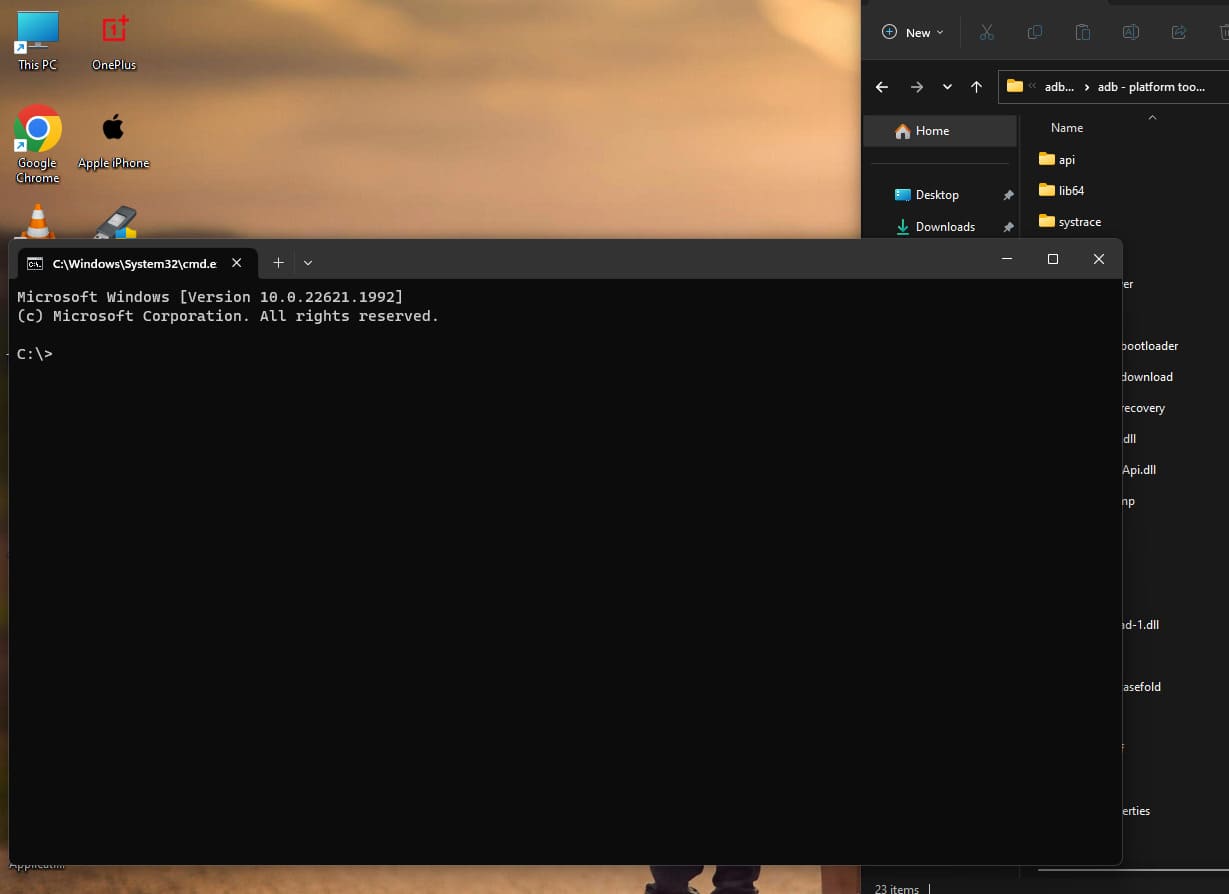 First, you have to connect your phone to your PC.
In Command Prompt or Terminal, you have to type adb devices.
After typing this command on your PC. You will get a pop-up on your phone. You have to click on allow. that pop-up.
Then, you have to type this command adb reboot bootloader.
After typing this command, you will see Fastboot Mode on your Phone.
Then, you have to type this command, fastboot devices.
Then, type this last command, fastboot flash md1img (drag the image file), and hit enter.
Then, you have to press Volume Up and Power Button at the same time. After that Boot into the System.
Now, you have to install Force LTE (4G/5G) App from Google Play Store.
Then, open the app. In-App you have to choose (Android 11+).
Then, Select Preferred Network Type to NR Only. If with the NR Only, it won't work. Then try to choose Preferred Network Type to NR/LTE.
If your Device is of Qualcomm Chipset and you want to enable 5G, then do consider this article.
Is this method worked for you? If yes, then do let us know in the comment box.
For More Such Updates Follow Us On – Telegram, Twitter, Google News, and Facebook