How To Fix Qualcomm Crashdump Mode in All Oneplus Smartphones – Step by Step guide Easy fix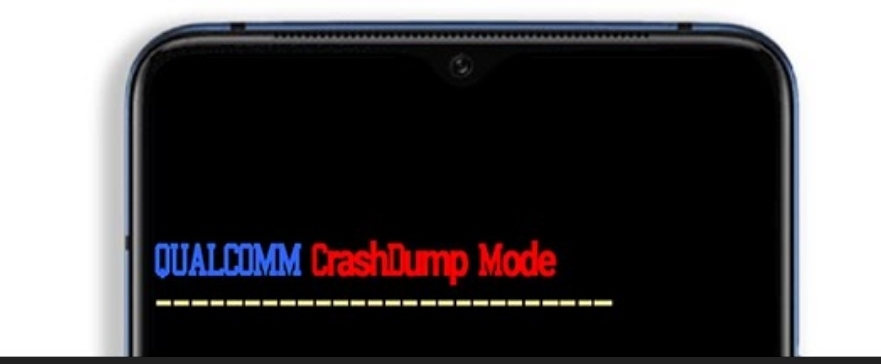 Whenever we flash a custom rom or GSI without Knowing and following the Actual process and files , we encounter this Qualcomm Crashdump Mode. This means the device has No files to Boot in both A and B partition.
Sometimes people will encounter this even after updating to new software via Official ota updates.
This is just a State where Device is bricked. But there are some easy fixes you can do to Boot the device. Do this fixes in home instead of Going to Service centre and lose Money.
All you need to do is Don't panic and have a PC near you which has atleast windows 7 ultimate.
1. KEY COMBINATION METHOD :-
This is just a simple method and works only if you have a Rom present in either each one of the slot partitions .
Just press – Volume up+down both & and power button Also .
All the three buttons should be long pressed at once for atleast 30sec – 1minute Until you see FastBoot screen like this. Press start and it will boot.
Try this method for 2-3 times for cross checking.
If this method Doesn't work. It means there is no Rom in either if the Device partitions.
Then follow this Msm unbrick Tool method using PC.
2. MSM UNBRICK TOOL METHOD:-
First install all the necessary drivers in your PC .
ALL Drivers – LINK
Download the msm unbrick tool according to your Device model and variant here .
All msm tools – LINK
This Process is better understood in video than explaining you in words .
So watch this video from 5:40 minutes to understand better.
MSM UNBRICK METHOD  – VIDEO
If you can't able to do the process or You didn't understand a thing and confused , we recommend you anytime visit service centre. But in service centre They also do this Msm process or they will simply say Motherboard Change and can charge
1k – 10k rupees .
SO, try these methods multiple times and fix your Crashdump Mode before Visiting service centre.
You can Anytime visit our Telegram group and Ask queries or doubts – link 
For More Such Updates Follow Us On – Telegram, Twitter, Google News, and Facebook