OnePlus FUT Program is Back For India Only – Apply Now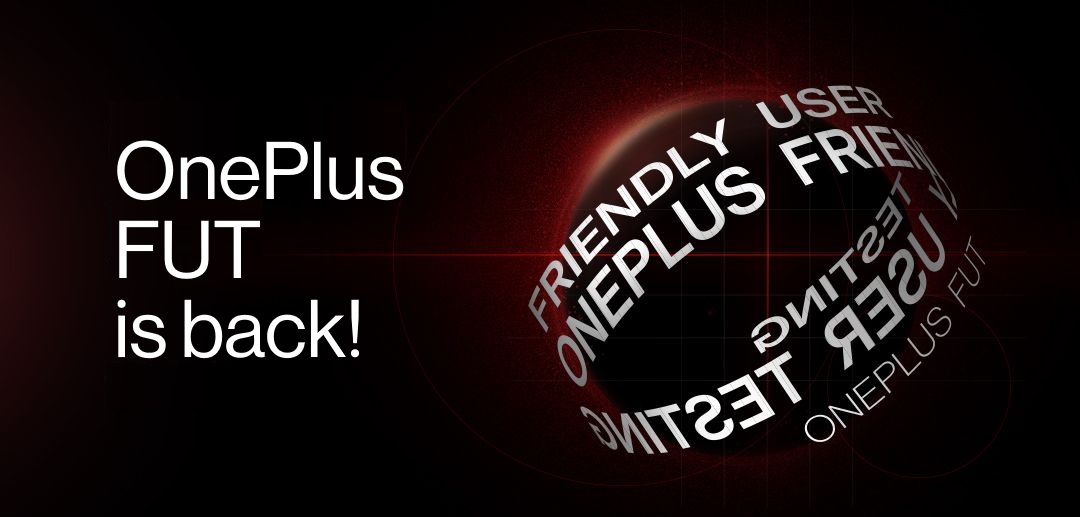 Oneplus announced FUT Program is back. For those of you that are unaware, FUT – short for Friendly User Testing – is a program that aims at collecting user feedback in a very early stage of the upcoming products, to help shape the future of our hardware/software, sometimes months ahead of their release.
The FUT program is a great opportunity for us to listen to your feedback and refine our software quality and usability. It also helps us to identify major issues and bugs at a very early stage, fix them, and release more stable and better-quality software builds.
Read More: OnePlus Ace/10R and Nord CE 2 Lite New Renders Leaked
How to Register for the OnePlus FUT Program
Before you sign up to join the FUT, please be aware of the requirements for joining this edition. You must be
18 years old or older,
A legal resident of India
In addition, as a FUT tester, you must
Sign an NDA with OnePlus and follow the rules strictly
Return the device after the FUT program finishes
Use the prototype device as a daily driver during the testing period
Be active in providing feedback, bugs, and collecting logs
This FUT program is in partnership with Testing Dept. They will recruit some testers from their end, and they will be recruiting up to 70 lucky Community users. You only have a week to apply so don't waste any time! FUTs programs typically last for a few months, and if you are a great tester/bug hunter, you increase your chances to be invited to future FUTs.
Source: OnePlus Community
Also read: Google Pixel 6A May Launch Soon after Google I/O: All We Know So Far
If you like our article then follow us on Google news, and Instagram, or join our Telegram Group. For the latest TechNews and Reviews, follow Techibee on Twitter and Facebook, and subscribe to our Youtube channel.
For More Such Updates Follow Us On – Telegram, Twitter, Google News, and Facebook