OnePlus pushing in-App Update for its Photos App [13.6.11]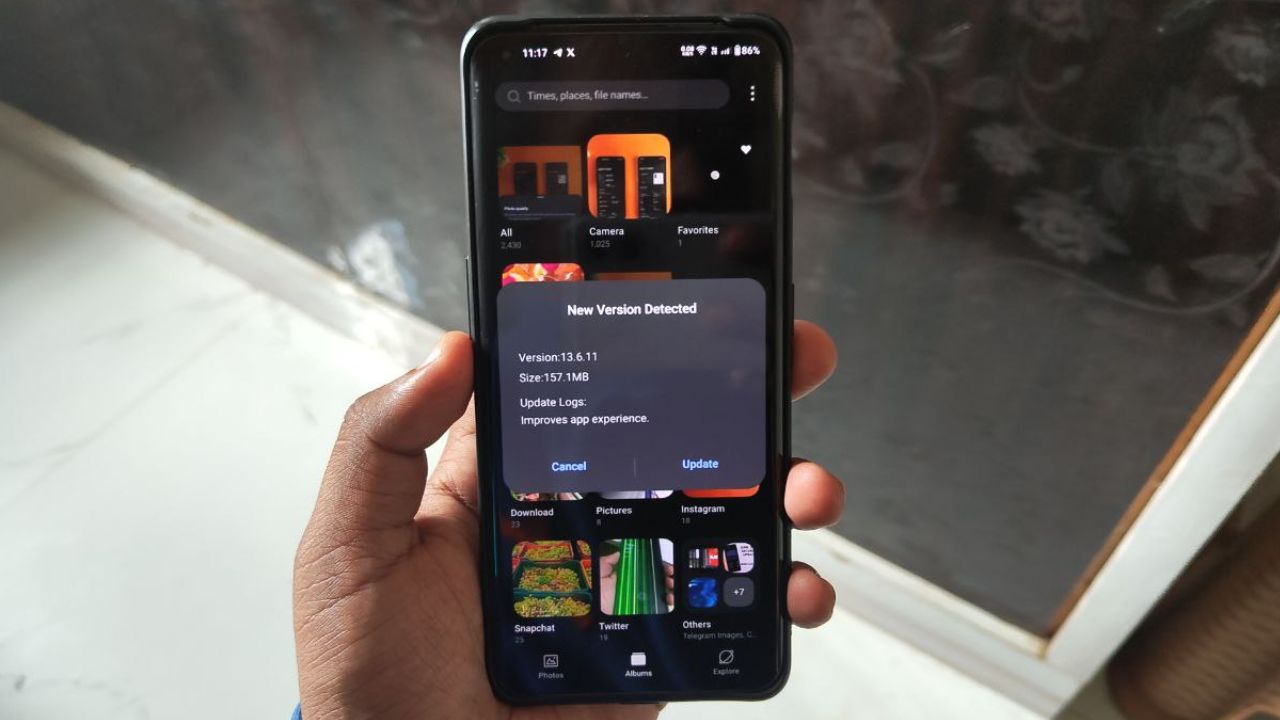 OnePlus is pushing an in-app update for its Photos app. The update log says, "Improves app experience." This means previously the Photos app must have faced some issues with some users, but now it's fixed.
While this update appeared on our OnePlus 11 device, which you can see in the screenshot, The new app version is 13.6.11 and the size is 157.1 MB. This update is being released in August, and you may see it while using the Photos App on your device.
When tapped on Update, the download manager begins, and PhotosUpdate Package was downloaded within a few minutes. The app was re-started automatically, as before we were in the Photos app.
Download OnePlus Photos App 13.6.11
We have extracted this from our OnePlus 11 device. It may or may not work. So install it on your own. If you face any issues after installing, just uninstall the update from the app settings.
However, we didn't face any bugs until now, and we didn't find any bugs until now. If you have encountered any, do let us know in the comments.
For More Such Updates Follow Us On – Telegram, Twitter, Google News, and Facebook