OnePlus Red Cable Club Invites Members to Share Their Stories in Exciting Contest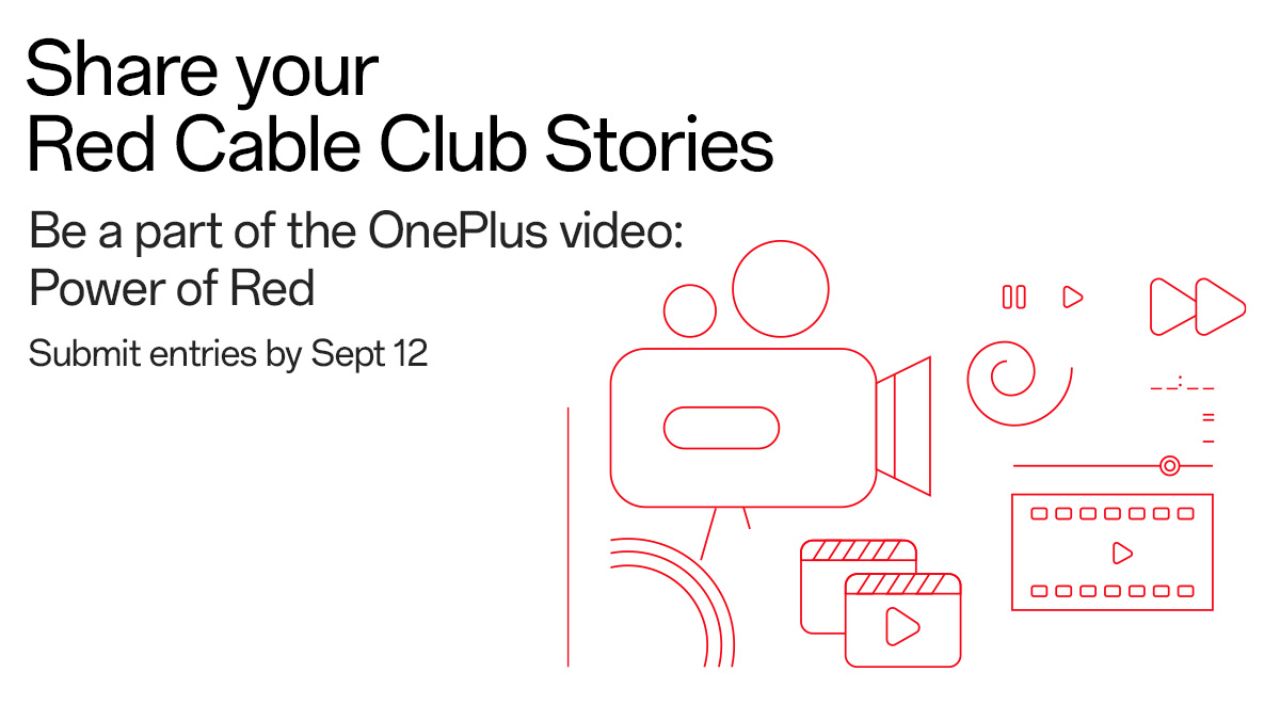 OnePlus Red Cable Club, the exclusive community for OnePlus fans in India, has launched an exciting contest aimed at getting to know its members better. The "Your Red Cable Club Story" contest encourages members to share their unique experiences and stories within the community. The contest, which started on September 8th, will run until September 12th, with winners set to be announced within a week of the entry closure.
The rules of the contest are straightforward and designed to encourage creativity among participants:
1. Video Entry: Participants are required to submit a short video entry adhering to the theme of "Your Red Cable Club Story."
2. Submission Period: The contest is open for a period of five days, allowing members ample time to craft their stories.
3. Video Guidelines: To ensure consistency and quality, the following guidelines must be followed when creating the video entry:
Participants should introduce themselves at the beginning of the video.
Videos must be in a 16:9 (horizontal/landscape) format.
Video length should be between 1 and 2 minutes.
Videos should be exported in 4K or the highest resolution available.
File format should be .mp4 or .mov.
Participants are advised to choose a well-lit area with minimal background noise for recording.
Background music should not be used.
The video file should be named in the following format: [Name]_rcc.
Participants in this contest have a lot to gain. The selected members will have the opportunity to become a part of an official OnePlus video. OnePlus will cover all travel and accommodation expenses for the winners during the shoot, making it a truly memorable experience.
If you're a OnePlus Red Cable Club member and you're eager to share your unique Red Cable Club story, don't miss this chance. Simply follow the guidelines mentioned above and submit your entries here.
(Source)
For More Such Updates Follow Us On – Telegram, Twitter, Google News, and Facebook