OnePlus TV Installation Made Effortless with Self-Service Option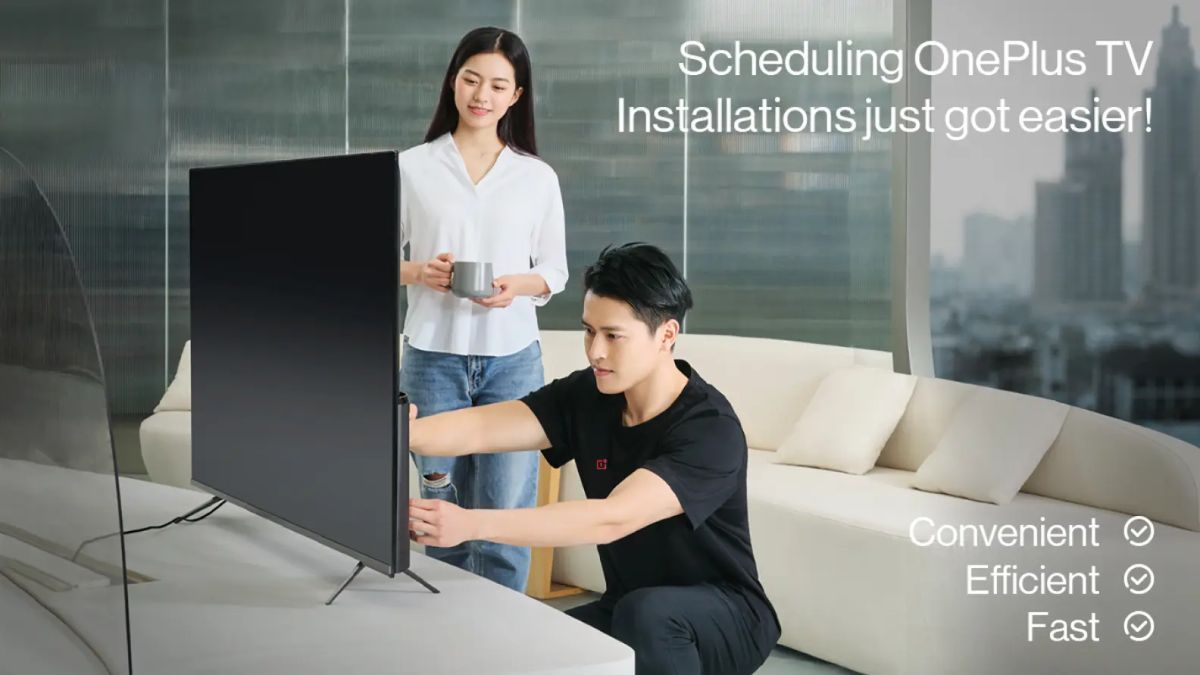 Good news for all TV enthusiasts! Say goodbye to the troubles of TV installation as OnePlus, a leading electronics manufacturer, launches its revolutionary self-installation service for OnePlus TVs. With this new offering, customers can bid farewell to long waiting times and the need for agent assistance during sales and promotional activities.
In the past, TV installation has often been a cumbersome process, requiring customers to seek out agents and navigate through a series of registration procedures. However, OnePlus recognizes the need for improvement and aims to provide a more seamless experience for its customers.
"We understand the challenges our customers have faced with TV installation in the past, and we apologize for any inconvenience caused. Our self-installation service is a step towards addressing these concerns and making the process more convenient," said a OnePlus spokesperson.
OnePlus TV Self Installation Service
With the OnePlus TV self-installation service, customers can now enjoy a hassle-free experience right at their doorstep. Here's how it works:
Step 1: Scan the QR code provided in the picture accompanying this announcement. This will direct you to the OnePlus self-installation portal.
Step 2: Enter your IMEI (International Mobile Equipment Identity) or select your device from the available options.
Step 3: On the Service Request page, select "Installation" as the service type and click continue.
Once these simple steps are completed, customers can sit back and relax as OnePlus takes care of the rest. A team of skilled technicians will be dispatched to their location to install the OnePlus TV with utmost precision and efficiency.
The OnePlus TV self-installation service aims to eliminate the need for customers to rely on others or wait in long queues for assistance. By empowering customers to take charge of their TV installation, OnePlus seeks to enhance the overall ownership experience.
OnePlus is known for its commitment to innovation and customer satisfaction. This new self-installation service reflects the brand's dedication to simplifying technology and making it accessible to all. By offering an effortless installation process, OnePlus aims to elevate the customer experience and solidify its position as a leader in the Indian electronics market.
So, if you've been contemplating getting a OnePlus TV but have been hesitant due to installation concerns, worry no more! With the OnePlus TV self-installation service, setting up your dream TV has never been easier. Embrace the convenience and take the first step towards an exceptional TV viewing experience.
For further information and updates on the OnePlus TV self-installation service, visit the official OnePlus website or contact their customer support.
For More Such Updates Follow Us On – Telegram, Twitter, Google News, and Facebook