Oppo Find N3 Flip Set to Debut in August with New Camera Design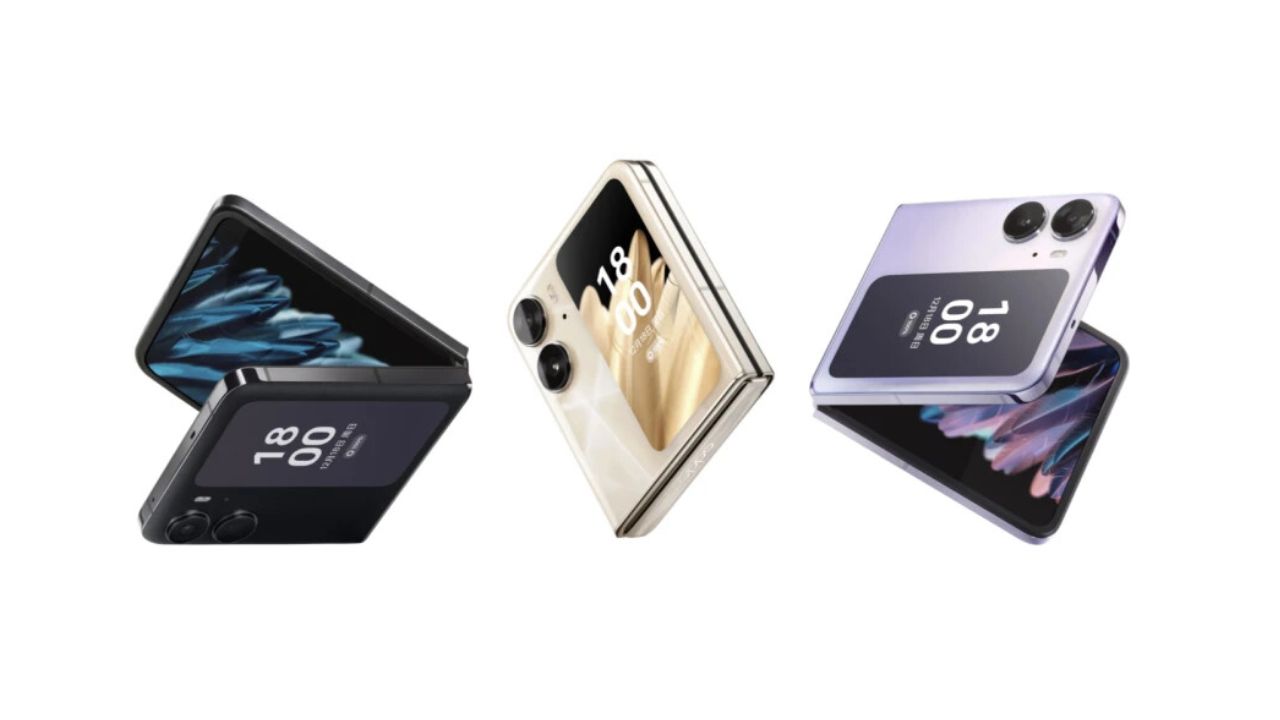 Oppo is gearing up to contribute to the rise of foldable flip phones with the anticipated launch of the Oppo Find N3 Flip. Slated for a potential August release, this device promises a fresh take on camera design while maintaining the same outer display as its predecessor.
Following last year's innovative launch of the Find N2 Flip, which made waves with its 3.26-inch cover display and robust camera functionality, Oppo is preparing to maintain its competitive edge in the fast-evolving flip phone market. The Find N2 Flip's impressive capabilities were a highlight of the global market early this year, boasting exceptional hardware and smooth software integration with its foldable structure.
However, with the resurgence of Motorola's Razr and Samsung's introduction of the Galaxy Z Flip 5, Oppo's once distinct lead appears to have diminished. The competition is now showcasing flip phones with larger and more proficient outer displays, raising the stakes for Oppo's next release.
The Oppo Find N3 Flip plans to keep the same display shape and overall size that its predecessor had but introduces a unique camera module. Recently shared sketches of the design reveal a single circular module housing three camera sensors, a shift from the individual cutouts found previously. Accompanied by a flash and Hasselblad branding, this new camera design seems to be the standout alteration for the Oppo Find N3 Flip.
While further design changes appear to be minimal, the focus on the camera module might signal Oppo's strategy to stand out in a market that's increasingly invested in camera innovations. Whether this will be enough to recapture the lead Oppo enjoyed earlier this year will be a key question as the Find N3 Flip's launch approaches.
For More Such Updates Follow Us On – Telegram, Twitter, Google News, WhatsApp and Facebook
Oppo Find N3 Flip Set for October 12 Launch in India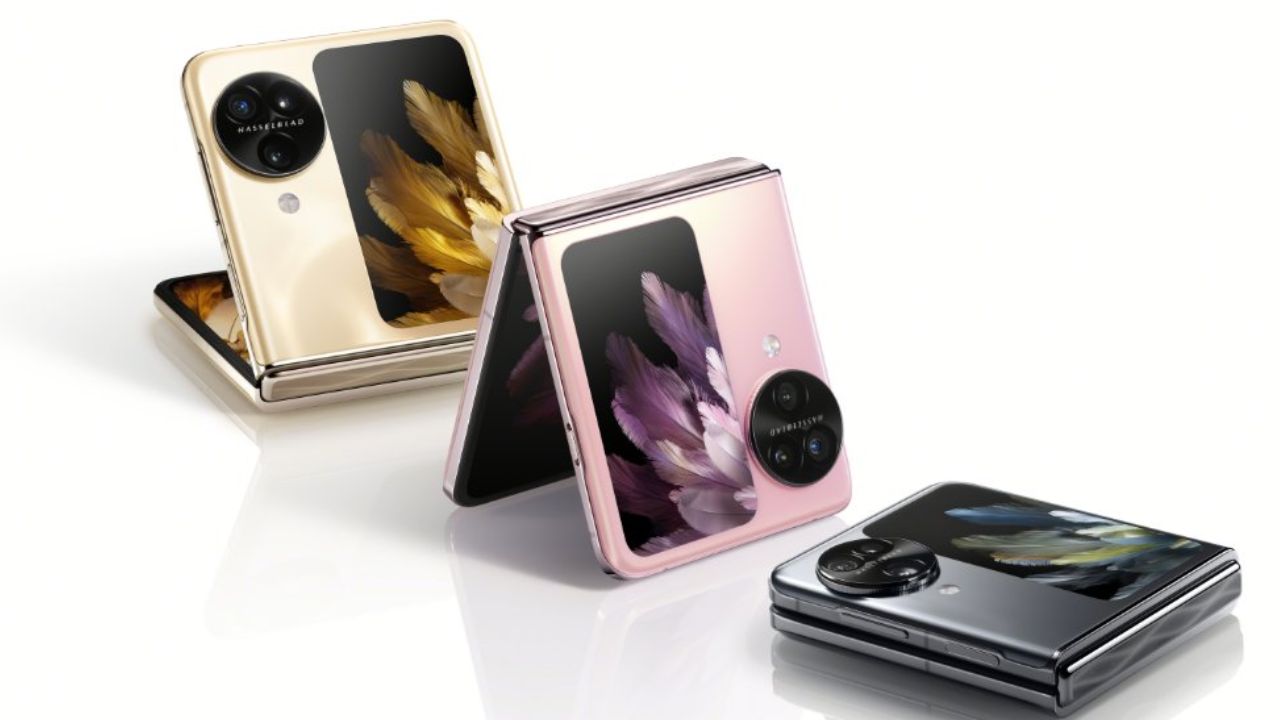 Oppo is gearing up to introduce its newest foldable smartphone to the Indian market "Oppo Find N3 Flip". The much-anticipated launch is scheduled for October 12.
The Oppo Find N3 Flip comes with a sizable 6.8-inch FHD+ primary display. It runs on an octa-core MediaTek Dimensity 9200 chipset backed by a substantial 12GB RAM. Photography enthusiasts can look forward to the Hasselblad-powered triple rear camera setup. Additionally, the phone features a 32MP front camera for crisp selfies. A 4,300 mAh battery with 44W fast charging ensures the phone stays powered for longer durations.
The official announcement from Oppo stated:
"OPPO India will unveil its newest foldable, the Find N3 Flip, on October 12 in the country. The handset boasts a flagship-grade processor designed for performance without compromise and backed by technologies that deliver all-day battery life with industry-leading power efficiency and charging speeds." This news was shared through media invites for the upcoming launch.
The event will be available for fans worldwide via a live stream on Oppo's official YouTube channel. With the Oppo Find N3 Flip already released in China, the Indian variant is expected to mirror its Chinese counterpart.
Diving deeper into the specifications, the phone's primary AMOLED display offers a smooth 120Hz refresh rate, protected by SCHOTT UTG glass. There's also a 3.26-inch external display shielded by Corning Gorilla Glass Victus, ensuring durability against everyday wear and tear.
The phone comes in two storage options which are 256GB and 512GB. It runs on Android 13 and features Oppo's custom operating system ColorOS 13.2 for an enhanced user experience. The rear camera setup includes a 50MP main camera, 48MP ultra-wide lens, and 32MP telephoto lens.
For added security, the phone is equipped with a side-mounted fingerprint sensor. The strong battery and fast charging capability promise to keep users connected without frequent charging interruptions.
With the launch of the Oppo Find N3 Flip, the brand aims to strengthen its foothold in the foldable smartphone segment in India. The upcoming days are sure to bring more insights and user reviews for this new entrant.
For More Such Updates Follow Us On – Telegram, Twitter, Google News, WhatsApp and Facebook
OPPO Set to Launch Find N3 Flip Globally After Home Market Success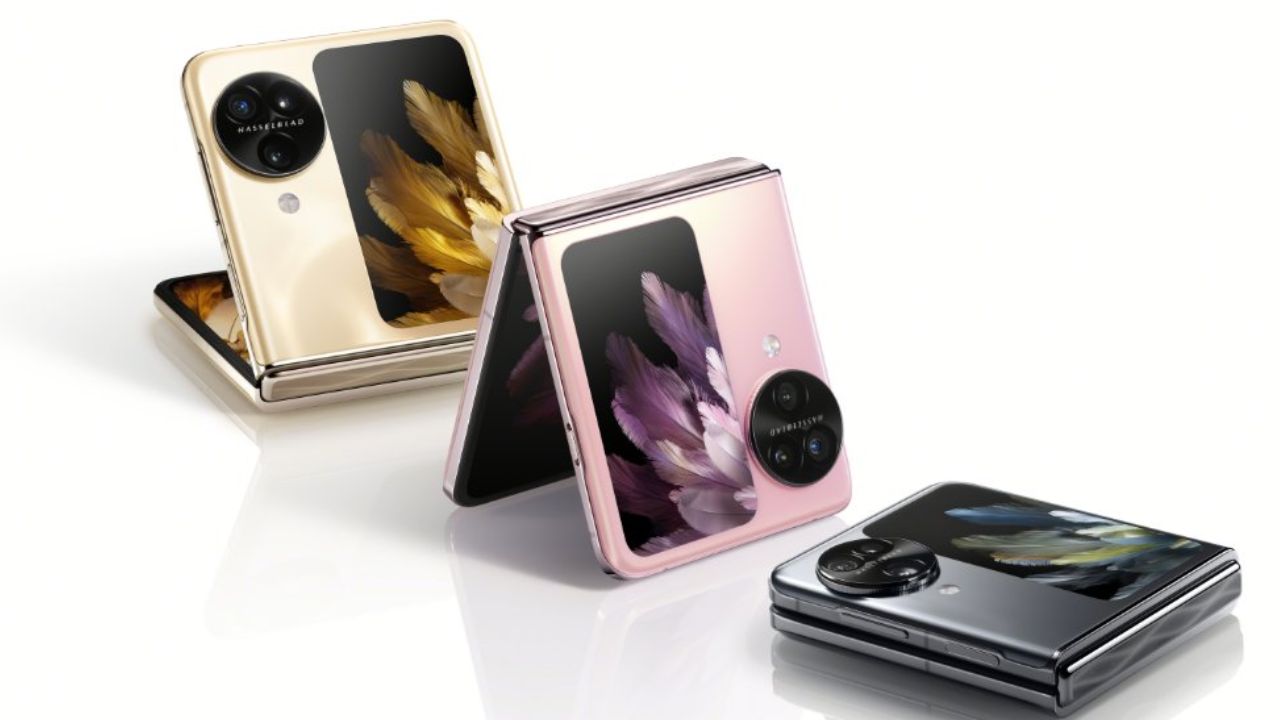 OPPO has launched the Find N3 Flip in its local market and is now getting ready for a worldwide release. Tech fans are excited. In Indonesia people can already sign up early on the OPPO website and get a special 10% off coupon. India is also on OPPO's list for the new phone.
The Find N3 Flip is part of the Find series of phones but has a new camera that looks like the moon phases on fancy watches. The mix of the old design and the new look will get people's attention.
The phone doesn't just look good. It has a 3.26-inch screen on the outside. It has a feature called Any Window that is useful for many things like travel music sports and chatting with friends. It even lets users pick fun 3D pet wallpapers. The phone knows what you're doing and changes the screen to help you.
With the Find N3 Flip OPPO is trying out foldable phones. As people in Indonesia start signing up and with the launch in India coming soon users all over the world will soon get to try out this new phone from OPPO. Keep an eye out for more news about this phone.
(Source)
For More Such Updates Follow Us On – Telegram, Twitter, Google News, WhatsApp and Facebook
OPPO Reno 8 Pro Gears Up for ColorOS 14 Closed Beta Test: Here's What You Need to Know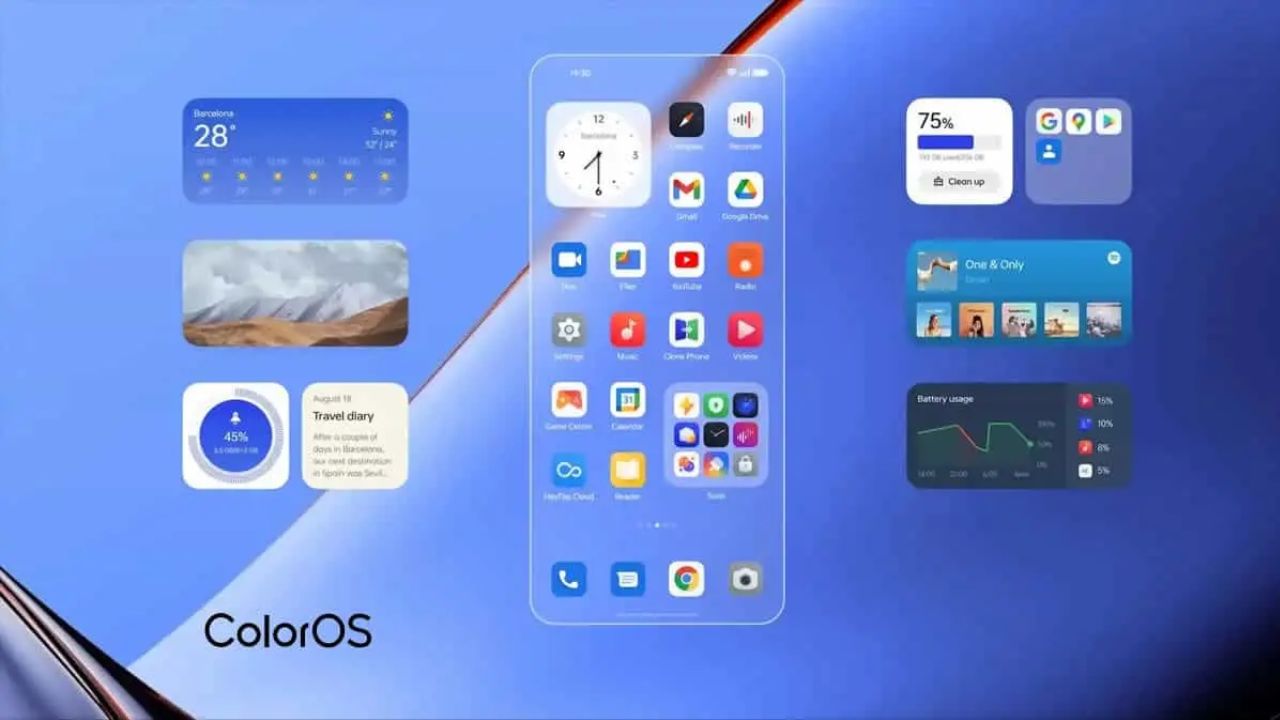 OPPO has initiated a closed beta program for the Oppo Reno 8 Pro model to test the much-anticipated ColorOS 14, based on Android 14. The company is only going to invite a limited number of users to experience the new features of the major upcoming update.
Limited Participation
OPPO is limiting this beta program to 200 Oppo Reno 8 Pro users from India. The move aims to facilitate rigorous testing of the software's new features and capabilities, ensuring a smoother transition during the official release.
Pre-Requirements for Beta Testing
There are certain preconditions users need to meet to participate in the beta testing. Specifically, users must install the ColorOS build designated as CPH2357_13.1.0.580 (EX01) to be eligible for the new Beta version. If the current application window closes, applicants will have to wait for the next round of beta testing opportunities.
Application and Downloading Process
To apply, go to Settings on your device, tap on 'About Device,' followed by 'Trial Versions' at the top of the screen. Here you'll spot the term 'Alpha.' After filling in your details and tapping on it, a Telegram group link will appear. Click 'Apply Now' to complete the application process.
Once you've successfully cleared the application round, you can download the beta version by revisiting the 'About Device' section.
Known Issues with the Beta Version
Early adopters should be aware of potential hiccups with the Beta version, such as:
Inaccurate display of used storage space
An abrupt return to the desktop when long-pressing '1' on the dialer
Decimal places not displayed for charging icons with the Super Flash charger
Possibility of phone ringing with no incoming call
Risks of encountering a black screen when swiping through recent apps
Inconsistencies in the Long Screenshot feature on the Weather Warning page
Album Photos potentially not displaying in the correct order
Difficulties in deleting newly-taken photos from the album
Lack of vibration in the Aquamorphic theme ringtone
For More Such Updates Follow Us On – Telegram, Twitter, Google News, WhatsApp and Facebook