Oxygen OS 12 Game space apk Download now.
Game Space with gaming optimization options. Games in Game Space will be automatically launched in Gaming Mode for an immersive gaming experience.
Oxygen OS 12 open beta comes with an outdated Game space application which is version 1.2 and if delete the game space application than u will have to install the same version of game space application which came preinstalled link of Oxygen OS 12 beta 1 game space can be found below.
Oneplus recently rolled out Oneplus game space ver 2.11. OnePlus says it improved its mis-touch prevention and notification controls. The company also integrated access to a floating Telegram window in addition to WhatsApp and Instagram, so you can answer a message without exiting the game you're playing.
Oneplus game space 2.11 also enables System monitor feature which allows users to monitor Fps, Cpu & Gpu information. Below screen shots are from latest version of oneplus game space.
Game space application on Oxygen OS 12 is completely unstable and gaming tool also cant be accessed.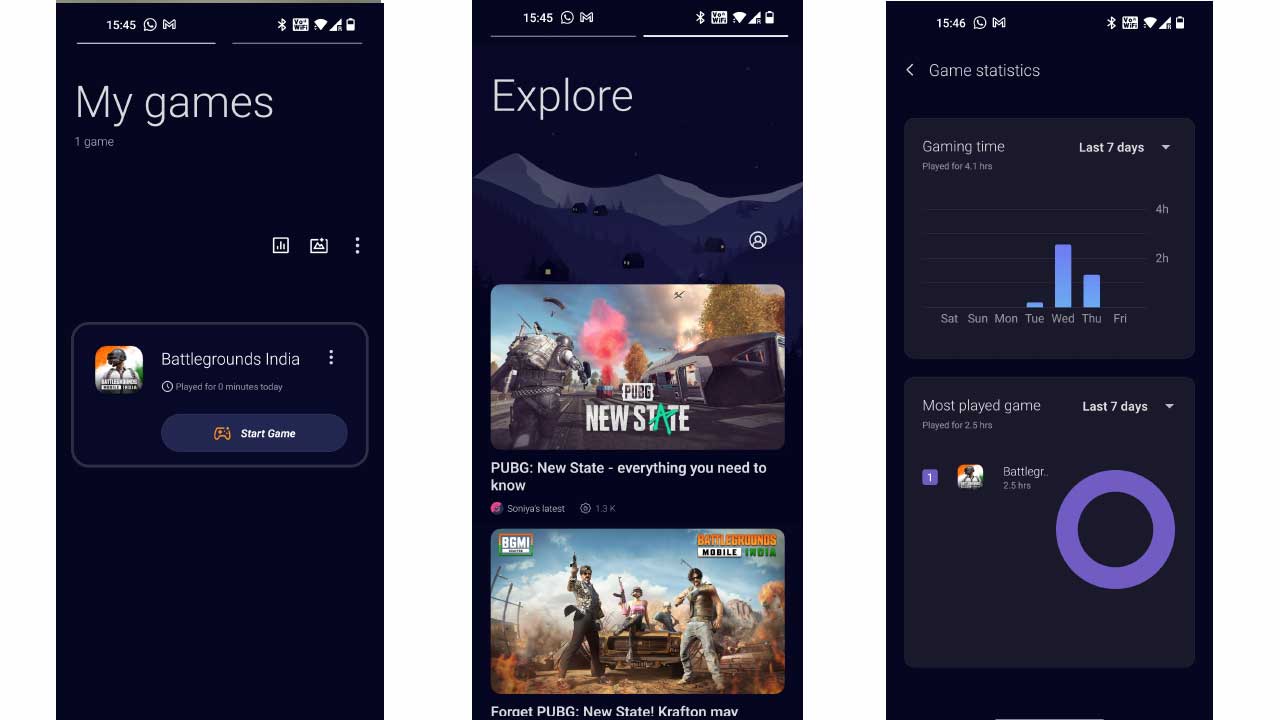 Oxygen OS 12 Canvas AOD 2.0 application is also available to download and it can be used on other Oneplus phones.
Here are some of the Android 12 related Videos :
Oxygen OS 12 Game space apk : Download