Samsung India Unveils Eye-Catching Red and Blue Options for Galaxy S23 Ultra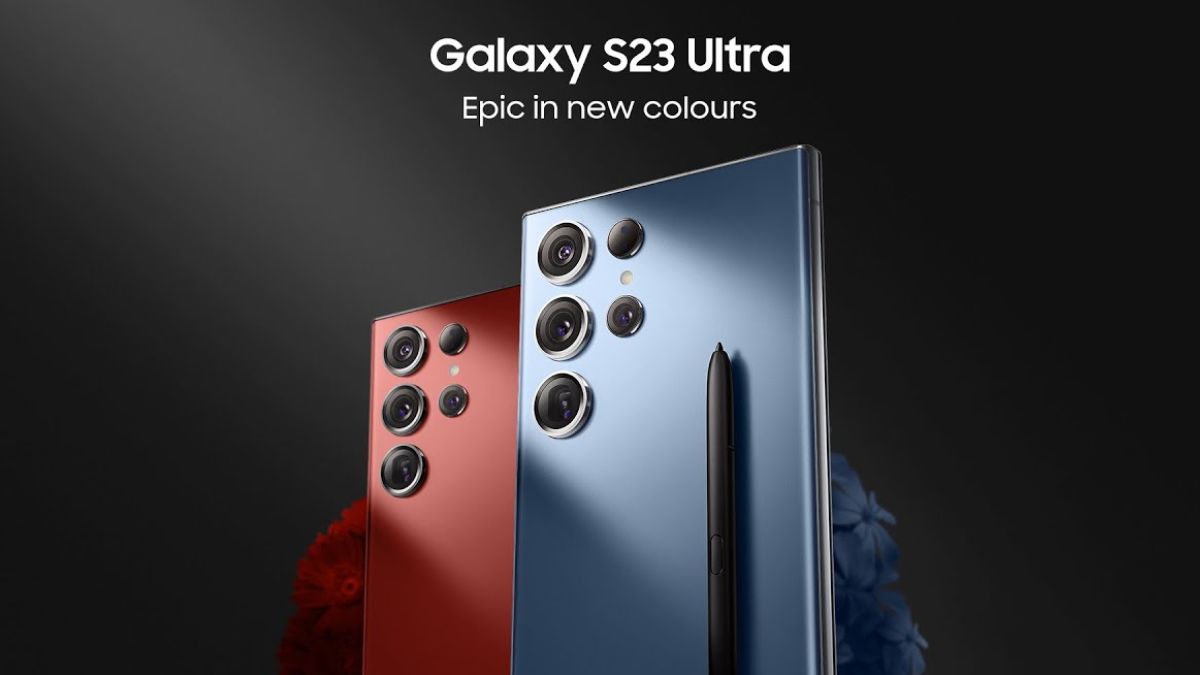 Samsung, one of the leading smartphone manufacturers, has made a significant announcement in India with the launch of the highly anticipated Galaxy S23 Ultra flagship smartphone in two striking new colors. After teasing consumers with vibrant floral wallpapers, Samsung India has officially introduced the Galaxy S23 Ultra in Red and Blue variants.
Samsung Galaxy S23 Ultra Now Available in More Two Colors
The new color options, Scintillating Red and Mesmerizing Blue, are now available for purchase exclusively through Samsung.com and Samsung India offline stores. Priced at INR 1,24,999, these captivating hues offer a fresh and stylish alternative for consumers seeking to personalize their smartphones.
Samsung has also sweetened the deal for potential buyers by partnering with HDFC Bank. Customers who purchase the Galaxy S23 Ultra using an HDFC Debit or Credit Card can enjoy an additional cashback of INR 8,000, making the flagship device even more enticing.
To further enhance the purchasing experience, Samsung is extending additional discounts to Galaxy S23 Ultra buyers through the Samsung Shop app and referral codes. This provides customers with the opportunity to maximize savings and enjoy a more affordable ownership experience.
The Galaxy S23 Ultra, already renowned for its cutting-edge features and powerful performance, has now expanded its appeal with these captivating new color options. With its advanced camera system, high-resolution display, and powerful processor, the device continues to solidify its position as one of the most sought-after smartphones in the market.
Samsung's decision to introduce new colors to its flagship model demonstrates the company's commitment to providing consumers with a wide range of choices to suit their individual preferences. By offering the Galaxy S23 Ultra in Scintillating Red and Mesmerizing Blue, Samsung aims to cater to the diverse tastes and style preferences of its customers.
As the smartphone industry becomes increasingly competitive, manufacturers are exploring innovative ways to capture consumer attention. Samsung's move to introduce new color options for the Galaxy S23 Ultra not only adds a refreshing twist to the flagship device but also reflects the company's ability to adapt to evolving consumer demands.
With the availability of the Galaxy S23 Ultra in Red and Blue, Samsung is expected to attract a broader customer base in India, appealing to those seeking a unique and personalized smartphone experience. The new color variants, coupled with enticing discounts and cashback offers, are likely to generate significant interest among tech enthusiasts and loyal Samsung users alike.
For More Such Updates Follow Us On – Telegram, Twitter, Google News, and Facebook