Apple's Latest iOS 17 Beta Promises Seamlessly Quick Haptic Touch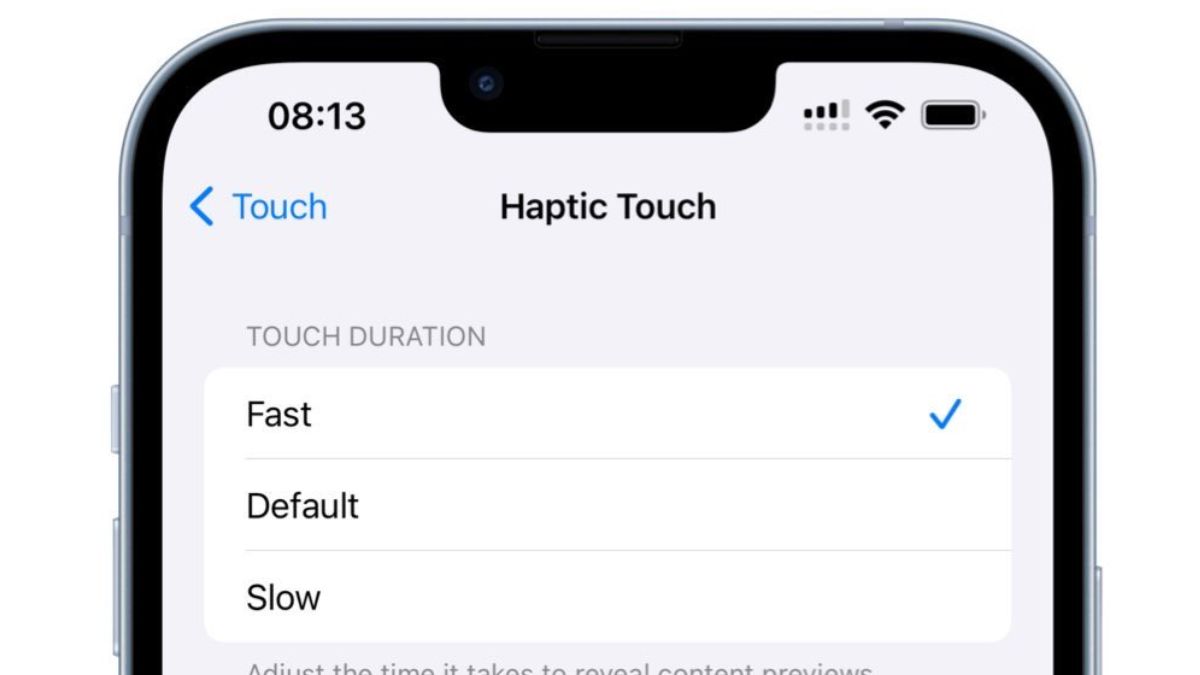 In an exciting development for iPhone users, Apple has unveiled the second beta of iOS 17 software to developers, showcasing a range of new enhancements, including significant improvements to the haptic touch feature. The latest update promises faster and more reliable haptic capabilities, offering users a smoother and more responsive experience.
The key highlight of Apple's iOS 17 beta 2 is the introduction of new settings that allow users to optimize their haptic touch experience, surpassing previous iterations. This update comes in response to the demands of numerous iPhone consumers seeking enhanced responsiveness and efficiency in their device's haptic feedback.
The recently added accessibility option can be found in the Settings app, under Accessibility > Touch > Haptic Touch. Within this menu, users are presented with three choices: Fast, Default, or Slow, which determine the speed of the haptic touch response. To assist users in gauging the impact of their selections, Apple has included an image-based testing feature directly within the Settings menu.
By setting Haptic Touch to "Fast," users will notice a substantial difference in the promptness with which haptic menus appear upon long-pressing an icon or on-screen element. The updated feature ensures that users can access desired functions more swiftly, adding a heightened level of convenience and efficiency to their iPhone experience.
Apple's commitment to refining user interactions extends beyond this haptic touch improvement, with the iOS 17 beta also introducing several additional changes and enhancements. The beta version allows developers to explore and provide feedback on new features, further refining the software ahead of its official release.
As with any beta software, it's important to note that iOS 17 is currently only available to registered developers for testing purposes. Apple advises users to exercise caution when installing beta software on their primary devices, as it may still contain bugs or other issues that could impact functionality.
While Apple has not announced an official release date for iOS 17, the beta versions suggest that the company is actively working on delivering an optimized and feature-rich operating system to its loyal user base. As the beta testing phase progresses, more improvements and refinements are expected to be incorporated into iOS 17.
Apple enthusiasts eagerly anticipate the forthcoming iOS 17 release, as it promises to provide a seamless user experience with improved performance, innovative features, and enhanced haptic touch capabilities.
For More Such Updates Follow Us On – Telegram, Twitter, Google News, and Facebook