BGMI Update Now Available for Download on Play Store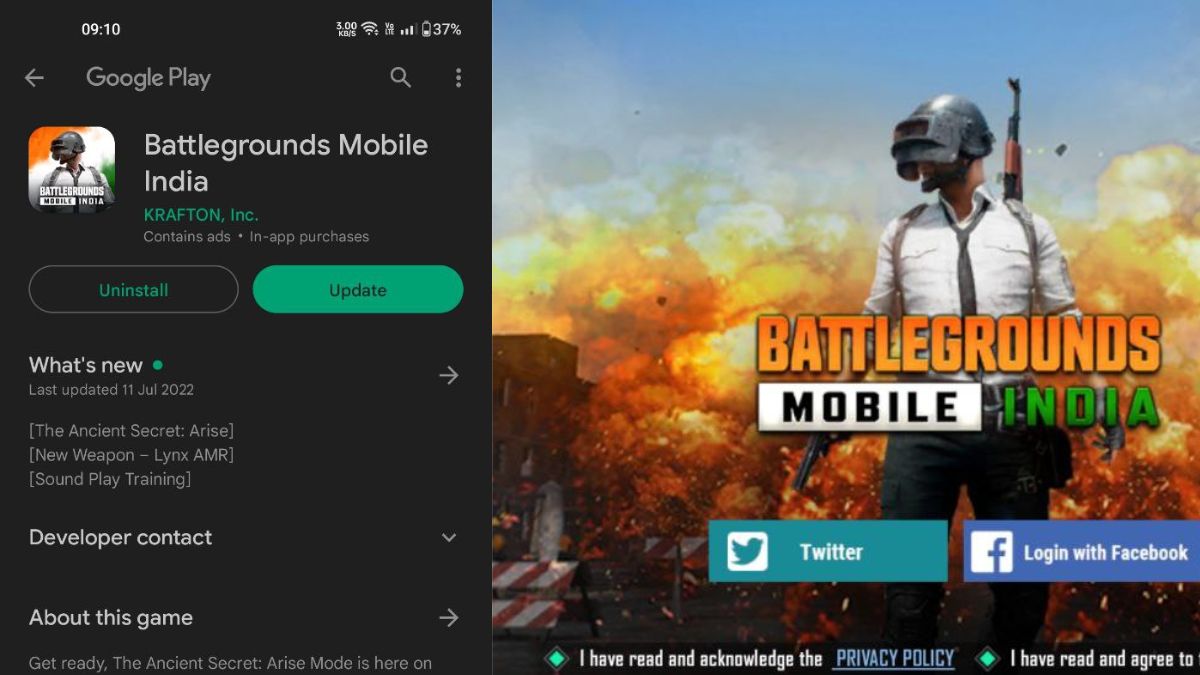 After weeks of anticipation, Battlegrounds Mobile India (BGMI) has finally made its way to the Google Play Store, allowing Android users in India to download and install the game. Although the servers are yet to go live, it is expected that KRAFTON, the developer of BGMI, will activate them shortly.
BGMI 2.6 Update will be available soon
As eager gamers eagerly await the launch of the game, some interesting details have emerged. The current version of BGMI listed on the Google Play Store is 2.1.0, while the global version of PUBG Mobile has already received an update to version 2.6.0. This suggests that KRAFTON will likely release another update on both the Google Play Store and the Apple App Store to ensure the game is fully functional.
The download size for BGMI on the Google Play Store is approximately 735 MB. However, it's important to note that after the initial installation, additional files will need to be downloaded, which may increase the overall size of the game. Players should ensure they have sufficient storage space on their devices to accommodate the additional files.
BGMI, the Indian version of the popular battle royale game PUBG Mobile, offers a range of exciting features and gameplay options tailored specifically for Indian players. KRAFTON has collaborated with various local partners to provide a unique and immersive gaming experience. The game brings back the familiar PUBG Mobile mechanics while incorporating region-specific changes to comply with Indian regulations and cater to the preferences of Indian gamers.
Fans of the battle royale genre can now rejoice as the wait is finally over. The availability of BGMI on the Google Play Store marks a significant milestone, and gamers are eagerly anticipating the server activation to dive back into the battlegrounds. Stay tuned for further updates as KRAFTON continues to fine-tune and enhance the gaming experience.
How to Download BGMI from Google Play Store:
To download BGMI (Battlegrounds Mobile India) from the Google Play Store:
Open the Google Play Store on your Android device.
Search for "BGMI" or "Battlegrounds Mobile India".
Tap on the official BGMI app developed by KRAFTON.
Check compatibility requirements for your device.
Tap "Install" and wait for the download to complete.
The app will be automatically installed on your device.
Open the app and it may prompt you to download additional files.
Make sure you have sufficient storage space for the additional files.
Launch the game from your app drawer or home screen.
Download BGMI from Google Play Store
If you like our article, follow us on Google News and Instagram, or join our Telegram Group.
For More Such Updates Follow Us On – Telegram, Twitter, Google News, and Facebook