Exclusive OnePlus 12 Specifications Leak: Periscope Lens, Features, and Launch Month Revealed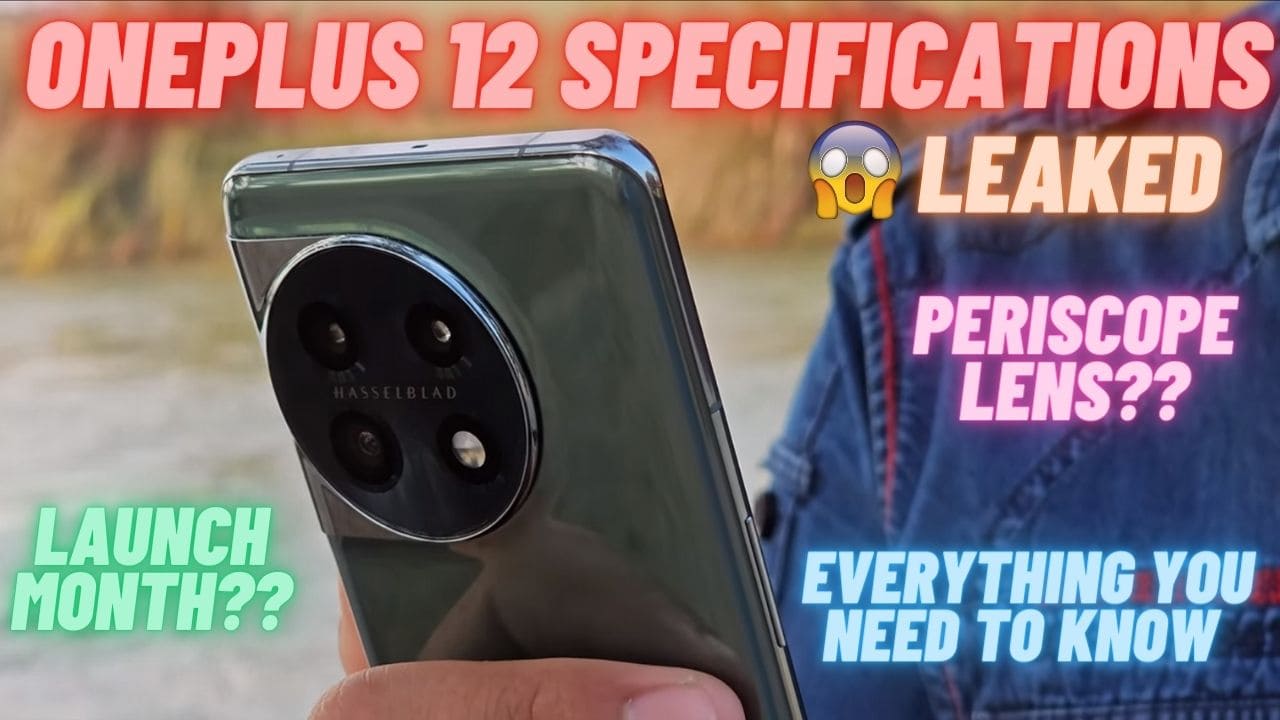 OnePlus which is a subsidiary of OPPO, is a Chinese Smartphone manufacturing company that launched a new Flagship Smartphone every year. Now, the company is planning for its upcoming Flagship which is going to be launched by next Year. The upcoming Flagship (OnePlus 12) will debut in China at the end of this year with a new Periscope Camera Lens.
Specifications of Upcoming OnePlus Flagship
A tipster, whose Twitter Handle is @heyitsyogesh has Tweeted the Specifications of the OnePlus 12 on Twitter.
OnePlus 12
(Engineering config)

– 6.7" QHD OLED, 120Hz
– Qualcomm Snapdragon 8 Gen 3 (SM8650)
– 50MP + 50MP (UW) + 64MP (periscope)
– 5,000mAh battery
– 100W charging

Launch: December (China)

— Yogesh Brar (@heyitsyogesh) May 25, 2023
For now, The OnePlus upcoming flagship is in engineering sample form. According to the tipster, OnePlus 12 comes with a 6.67 inches QHD OLED Display with a Refresh Rate of 120Hz. There are no changes in the Display Specifications. We got the same Display Specifications as we get in OnePlus 11. If we talk about the processor. The upcoming OnePlus 12 is powered by Qualcomm's Snapdragon 8 Gen 3 which is going to debut at the end of this year. If we talk about Camera in OnePlus 12. So, we got a primary camera sensor of 50 Megapixels, 50 Megapixels UltraWide. Also, as we said in our OnePlus article about the OnePlus 12 Periscope Camera. So, we can get a Periscope Camera which is 64 Megapixels with OnePlus's upcoming flagship. Like the OnePlus 11, we are getting a Battery of 5000mAh which supports Fast Charging of 100W.
What about Camera?
First, we are talking about the Periscope Lens. So, Periscope Lens is a type of compact zoom system that uses a Prism to fold light. It allows for Zoom that goes beyond 2-3x. To hit the zoom in the Pixel devices Google uses a technique. We are getting this in most of the Premium Flagship smartphones like Google's Pixel 7 Pro, Samsung's Galaxy S23 Ultra, OPPO Find X6 Pro, etc.
OnePlus 12 is the first OnePlus smartphone that comes with Periscope Camera Lens. If we talk about the integration of the Hasselblad Camera with the OnePlus 12. So, we can also expect the coming of the OnePlus 12 with Hasselblad Camera. Oneplus 12 may support 3x optical zoom. As we know, we can only zoom up to 20x with OnePlus 11. But we can zoom up to 120x with OnePlus 12.
Is there any IP Rating with this Flagship?
IP Rating is a rating that tells us about the Water and Dust resistance of our smart device. According to the tipster, the OnePlus 12 comes with an IP Rating. As tipster said that the smartphone comes with an IP Rating and also confirms that it won't be IP68.
Expected Launch Date?
For now, there is not any information or Leak about the Launch Date of the OnePlus 12. But the tipster said that OnePlus 12 is going to .debut in China in December 2023. After Launching the device in China. We can expect the Indian launch in January or February of 2024
Note: For the debut of the OnePlus 12, there are 6-7 months. In between these months. Any of the specifications that are given above may or may not be changed. We are not responsible for the changed information. The article is based on the information provided by the tipster.
For More Such Updates Follow Us On – Telegram, Twitter, Google News, WhatsApp and Facebook
Surprise! Leaked OnePlus Open Design and Colors Revealed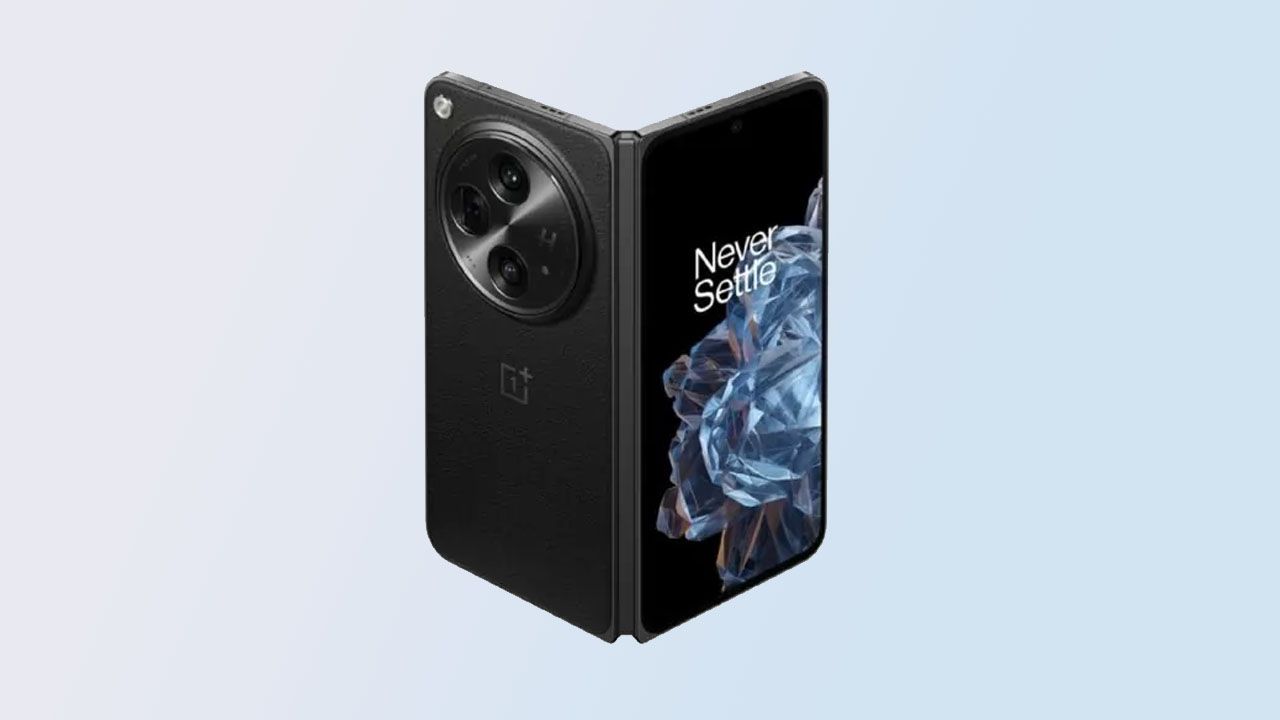 The tech world is abuzz with whispers and leaked details about the OnePlus Open, OnePlus's inaugural venture into the foldable device market. This article will take a look into the leaked design specifics and color variants of this highly anticipated gadget, exploring its features & comparing it to its apparent twin brother, the Oppo Find N3 Fold.
Mirror Image of Oppo Find N3 Fold?
The OnePlus Open, as per the leaks bears a striking resemblance to the Oppo Find N3 Fold, which is gearing up for its launch in China. Images shared by Winfuture underscore this similarity, showcasing a device that mirrors its Oppo counterpart in design & aesthetics. The product was shown in black and green. This lets people see what colors it might come in when it's available.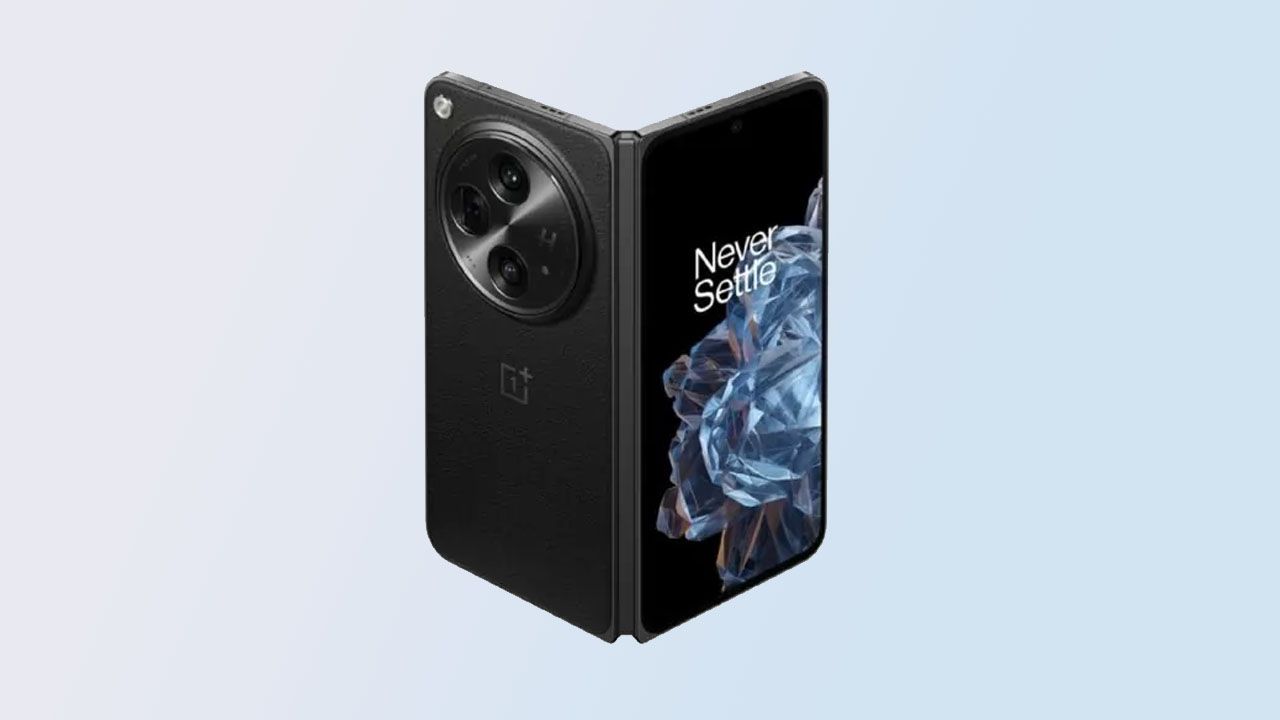 Closer Look at Design and Aesthetics
The leaked renders reveal a meticulously crafted rear panel on the OnePlus Open, adorned with a circular camera module. This module is a triple-camera setup, With Hasselblad branding, hinting at the same collaboration that promises stellar photographic capabilities. The device has the famous OnePlus Alert Slider switch that many OnePlus users love. The folding device is thin and little, suggesting it's easy to use and looks good too.
Generating Buzz in the Tech Community
The OnePlus Open has successfully captivated the attention of tech enthusiasts and OnePlus fans alike with its leaked design details and rumored color variants. These leaks give us a sneak peek but remember, the actual product might have even more cool stuff to surprise us. It's pivotal to note that until an official announcement from OnePlus, all information should be taken with a grain of salt.
For More Such Updates Follow Us On – Telegram, Twitter, Google News, WhatsApp and Facebook
Is Android 14 Releasing on October 4? Telus Listing Suggests So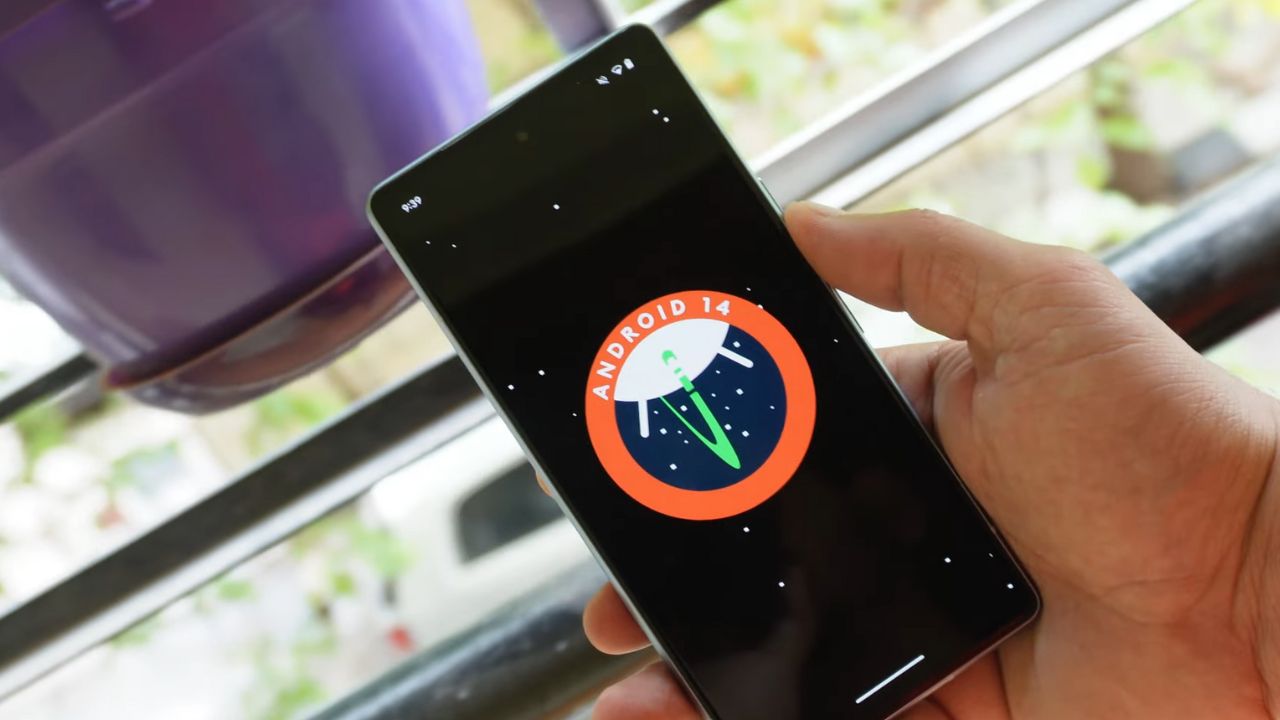 The release of Google's Android 14 has been much awaited. The latest buzz suggested that it would be unveiled on the same day as the Pixel 8 and Pixel 8 Pro announcement on October 4. While this was initially just a rumor the latest information seems to add some weight to it.
Canadian carrier Telus has provided a clue. They listed software update start dates for the devices they sell. For all Pixel devices beginning with the Pixel 4a the name "Android U" was set for an October 4 rollout.
The term Android U stands for Android Upside Down Cake. This is the inside name for Android 14. Interestingly this detail on Telus's list was later removed. This change might be because Google noticed the details circulating online and asked Telus to take the information down. This is just a guess. It's not clear what really happened. There's a small chance that the initial information was not correct.
But there's not much waiting left. In less than one day everything will be clear. If Android 14 is set to release on October 4 it is likely that Google will announce it at its big event. So everyone should watch out for that. We will keep you updated on any new developments.
Update: Droid-life.com has updated their article, saying that the information has been removed from the Telus listing as of now.
For More Such Updates Follow Us On – Telegram, Twitter, Google News, WhatsApp and Facebook
OnePlus Buds 3 Revealed: Features, Design, and Expected Launch Date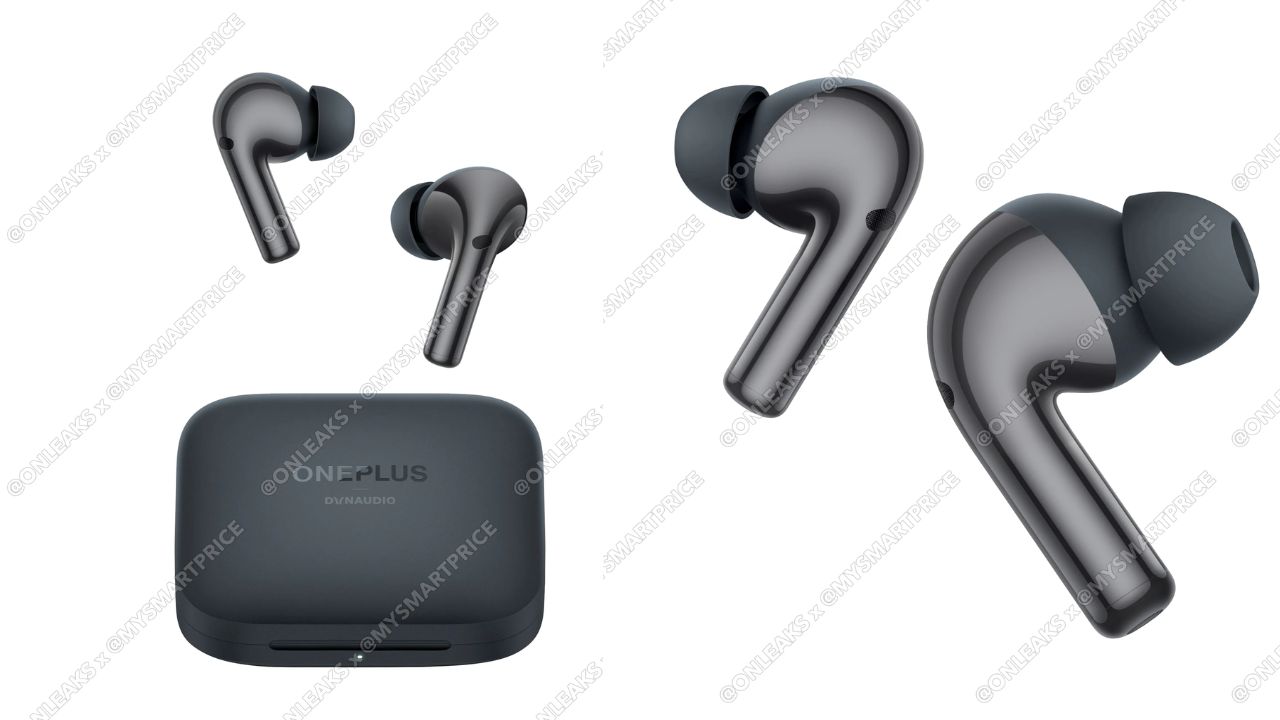 OnePlus fans have something new to look forward to as details about the OnePlus Buds 3 emerge. Expected to launch with the OnePlus 12 these new earbuds have been showcased by tipster Onleaks who provided renders and key specs.
Looking closely the OnePlus Buds 3 have a design that mirrors the OnePlus Buds Pro 2. The dual-tone finish on the buds paired with silicone ear tips gives them a sleek appearance. The leaked specs reveal some impressive features. The Buds 3 come with dual drivers: a 10.4mm woofer and a 6mm tweeter. For connectivity users will benefit from Bluetooth 5.3. This allows for dual device pairing and also supports Google Fast Pair on compatible devices.
Noise distractions won't be a problem. The Buds 3 boast up to 48dB Active Noise Cancelation (ANC) made possible by three microphones on each earbud. In terms of durability these earbuds are expected to be IP55 rated. Their charging case gets an IPX4 rating.
For those worried about battery life the new leak brings good news. Users can expect up to 9 hours of listening time with the buds. When combined with the charging case which holds a 520 mAh battery the total battery life goes up to 33 hours. Despite these features each bud is lightweight weighing just 4.7 grams.
The OnePlus Buds 3 are set to hit the market in January 2024. Make sure to keep an eye out for this next-level listening experience from OnePlus.
(Source)
For More Such Updates Follow Us On – Telegram, Twitter, Google News, WhatsApp and Facebook