Google Introducing Pixel Tablet in their I/O 2023 Event, Price and Specifications Leaked on Amazon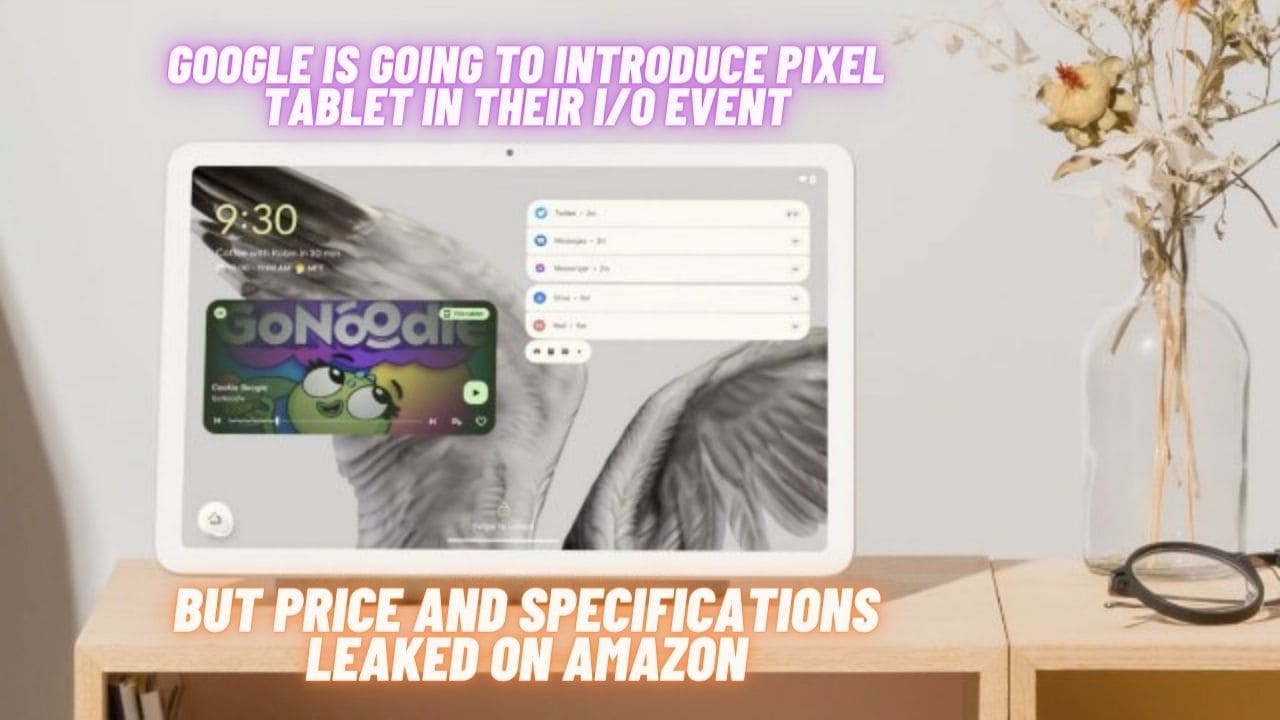 As we know Google's I/O event will be held on 10 May 2023. At this event, Google will introduce different products like Pixel Tablet, Pixel 7A, Android 14, Pixel Fold, Pixel 8 series teaser, Pixel Buds A, and Pixel Watch 2. But Pixel Tablet was leaked on Amazon (Japan) before the launch. Pixel Tablet comes in two colors, Porcelain, and Hazel. First, we are going to talk about the Specifications.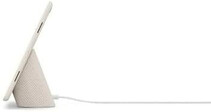 What are the Specifications?
This Tablet comes with a 10.95 inches touch LCD display. The resolution is 2560 x 1600 pixels with a maximum brightness of 500 nits, 16:10, and a Pixel Density of 276 ppi. If we talk about the RAM and storage, it comes in two variants: 8GB 128GB and 8GB 256GB with LPDDR5 RAM and UFS 3.1 storage. In connectivity, the tablet supports Wi-Fi 6, Bluetooth 5.2, UWB, ultra-wideband radio chip, dual-band 2.4 GHz / 5.0 GHz, and Google Cast. If we talk about the Processor, So the tab comes with Google's own Tensor G2 Chip and Titan M2 Security CoProcessor. which we got in Pixel 7 Series and Google Pixel Fold. The Pricing is also showing on the Amazon Website. In Japan, the pricing is 79,800 Yen. Rs. 48343 and in Europe, it will cost 680 euros. Rs. 61332.
If we talk about the Camera, the Front Camera of 8 Megapixels with 1.12 micrometers (µm) of an aperture of f/2.0, an angle of view is 84°, and an image sensor size of 1/4 inch. the rear camera of 8 megapixels with 1.12 micrometers (µm) of an aperture of f/2.0, an angle of view is 84°, and an image sensor size of 1/4 inch. It also comes with these additional Features like Eraser Magic, Panorama, Long Exposure, Bokeh Correction, Locked Folder, Manual White Balance adjustment, Night View Mode, Top shot, portrait Mode (for front Camera Only) Portrait Light, Motion, Live HDR+.
It also supports Selfie Video Recording at 30 FPS for the apps like Google Meet, Zoom, and Whatsapp. It also has some additional sensors like Ambient Light Sensor, Accelerometer, Gyroscope, and Magnetometer Hall Sensor. Autofocus People who often shoot In Pixel Tab for audio, we have Quad Speakers, 3 Microphones for calls, recording, and Google Assistant. We have a USB Type-C 3.2 Gen 1. For Charging, data transfer, and audio output we have a 4-pin accessory connector.
What About Battery?
The Battery of the Google Pixel Tablet gives you a battery backup of up to 12 Hrs. during Video Streaming. This device has a 27 Wh Internal Battery Charging.
Should We Got Charger in the Box?
No, it clearly mentioned that the USB Charger charger will be sold separately.
What About Updates and Security?
This device has a minimum of 5 years of Security Updates with anti-phishing and anti-malware. The Pixel Tab also comes with some additional Security Features such as Google-End-to-End Security By Design, Android System Intelligence, Android Backup Encryption, etc. For Privacy, it comes with Camera and Microphone Toggle Switch. From a safety Point of view, it has Safety Center for automatic Security Checks. It also has Multi-Layered Hardware Security of Tensor Security Core, a Certified Titan M2 Security chip.
Source: Amazon (Japan)
Also Read:
If you like our article, follow us on Google News and Instagram, or join our Telegram Group.
For More Such Updates Follow Us On – Telegram, Twitter, Google News, WhatsApp and Facebook
Surprise! Leaked OnePlus Open Design and Colors Revealed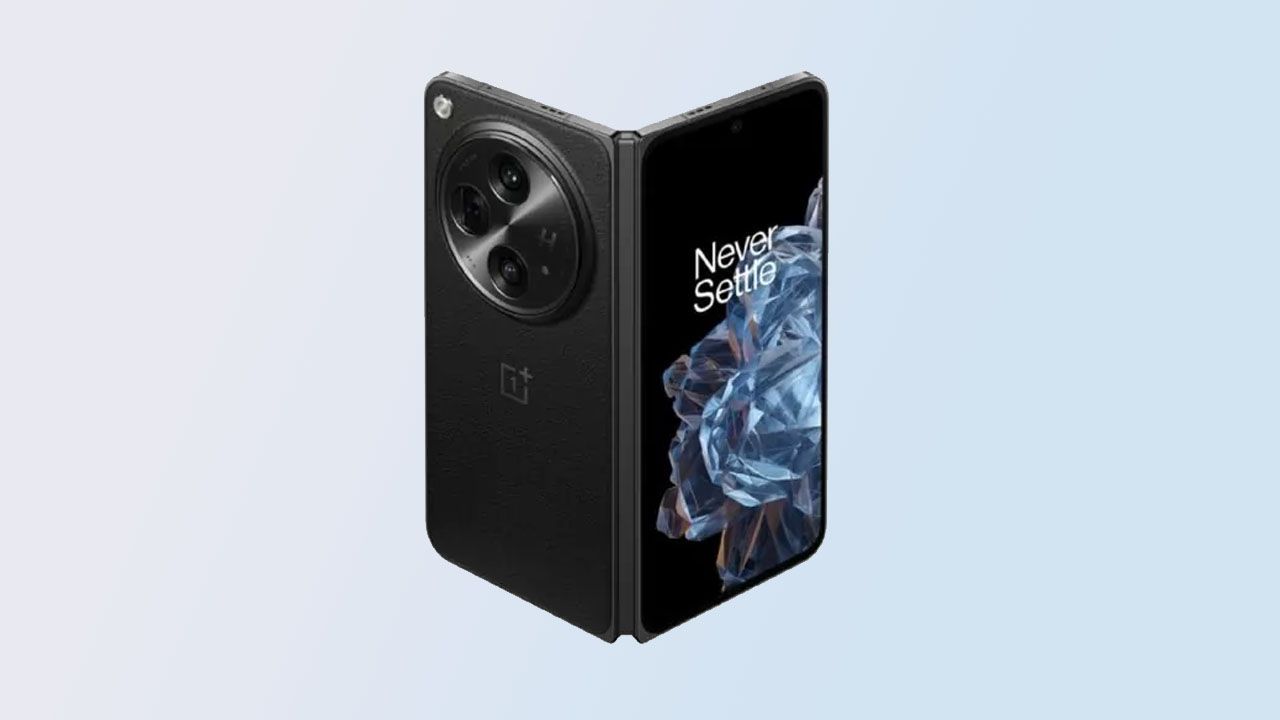 The tech world is abuzz with whispers and leaked details about the OnePlus Open, OnePlus's inaugural venture into the foldable device market. This article will take a look into the leaked design specifics and color variants of this highly anticipated gadget, exploring its features & comparing it to its apparent twin brother, the Oppo Find N3 Fold.
Mirror Image of Oppo Find N3 Fold?
The OnePlus Open, as per the leaks bears a striking resemblance to the Oppo Find N3 Fold, which is gearing up for its launch in China. Images shared by Winfuture underscore this similarity, showcasing a device that mirrors its Oppo counterpart in design & aesthetics. The product was shown in black and green. This lets people see what colors it might come in when it's available.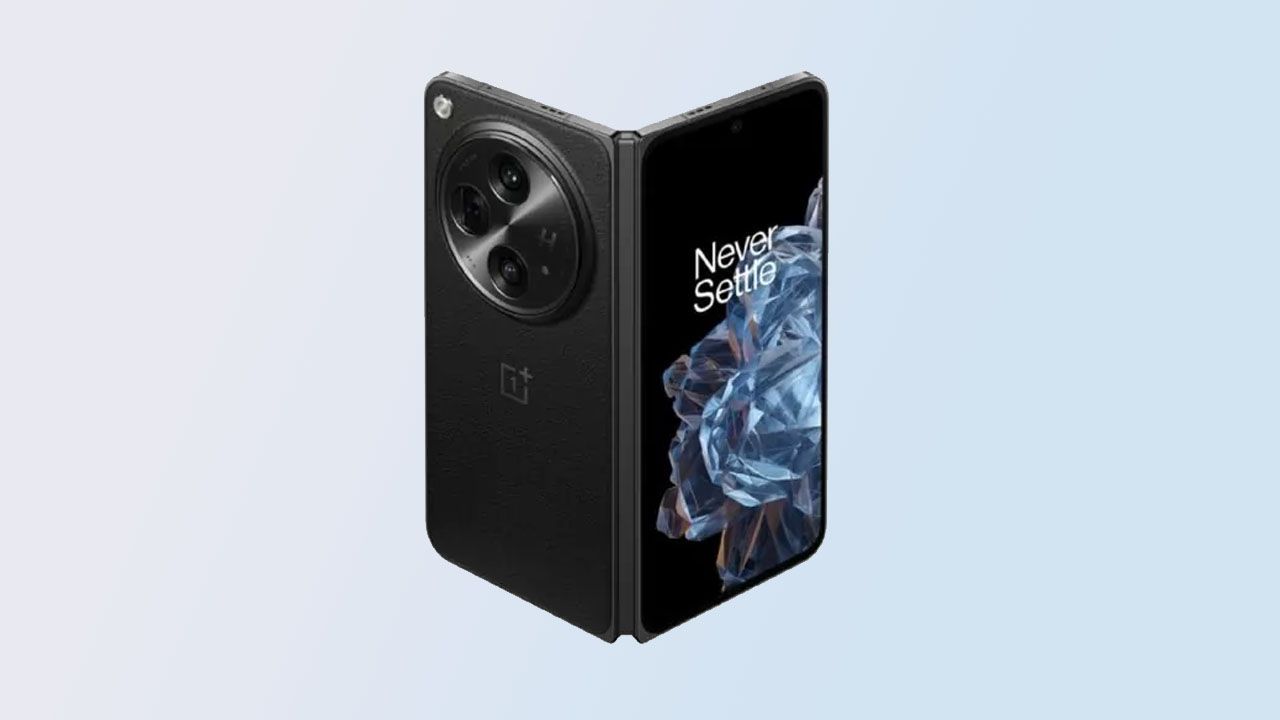 Closer Look at Design and Aesthetics
The leaked renders reveal a meticulously crafted rear panel on the OnePlus Open, adorned with a circular camera module. This module is a triple-camera setup, With Hasselblad branding, hinting at the same collaboration that promises stellar photographic capabilities. The device has the famous OnePlus Alert Slider switch that many OnePlus users love. The folding device is thin and little, suggesting it's easy to use and looks good too.
Generating Buzz in the Tech Community
The OnePlus Open has successfully captivated the attention of tech enthusiasts and OnePlus fans alike with its leaked design details and rumored color variants. These leaks give us a sneak peek but remember, the actual product might have even more cool stuff to surprise us. It's pivotal to note that until an official announcement from OnePlus, all information should be taken with a grain of salt.
For More Such Updates Follow Us On – Telegram, Twitter, Google News, WhatsApp and Facebook
Is Android 14 Releasing on October 4? Telus Listing Suggests So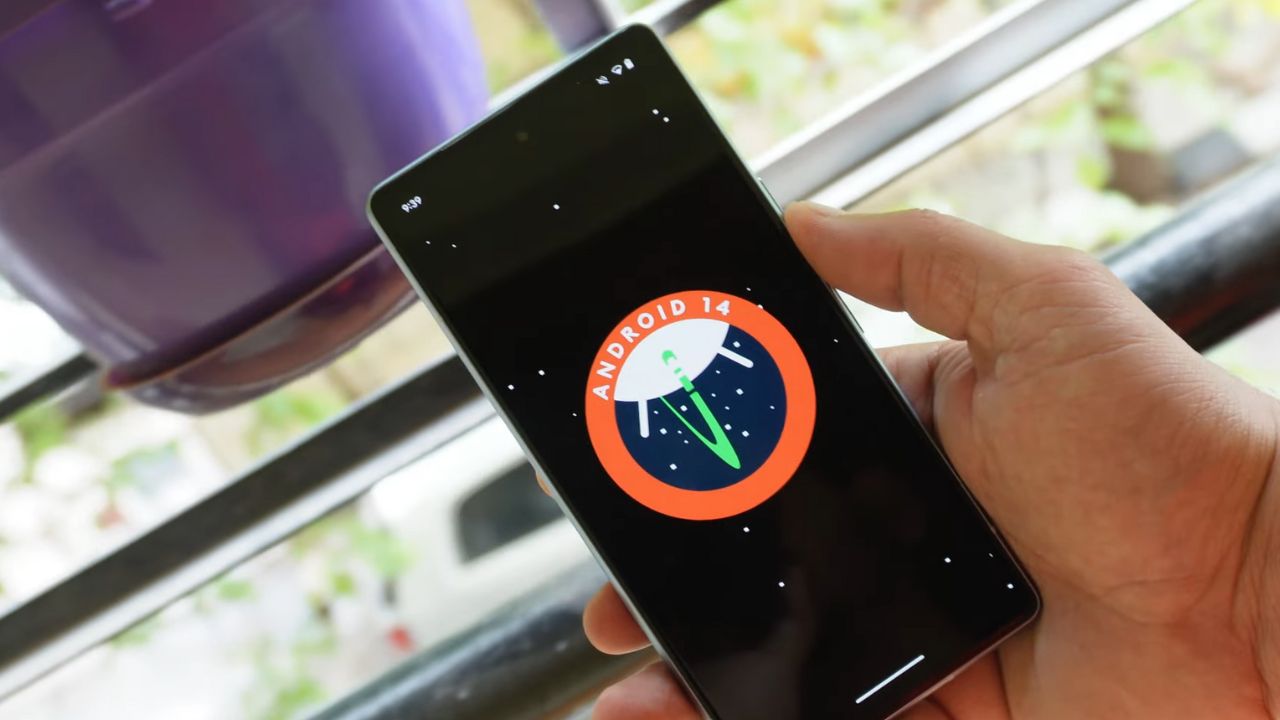 The release of Google's Android 14 has been much awaited. The latest buzz suggested that it would be unveiled on the same day as the Pixel 8 and Pixel 8 Pro announcement on October 4. While this was initially just a rumor the latest information seems to add some weight to it.
Canadian carrier Telus has provided a clue. They listed software update start dates for the devices they sell. For all Pixel devices beginning with the Pixel 4a the name "Android U" was set for an October 4 rollout.
The term Android U stands for Android Upside Down Cake. This is the inside name for Android 14. Interestingly this detail on Telus's list was later removed. This change might be because Google noticed the details circulating online and asked Telus to take the information down. This is just a guess. It's not clear what really happened. There's a small chance that the initial information was not correct.
But there's not much waiting left. In less than one day everything will be clear. If Android 14 is set to release on October 4 it is likely that Google will announce it at its big event. So everyone should watch out for that. We will keep you updated on any new developments.
Update: Droid-life.com has updated their article, saying that the information has been removed from the Telus listing as of now.
For More Such Updates Follow Us On – Telegram, Twitter, Google News, WhatsApp and Facebook
OnePlus Buds 3 Revealed: Features, Design, and Expected Launch Date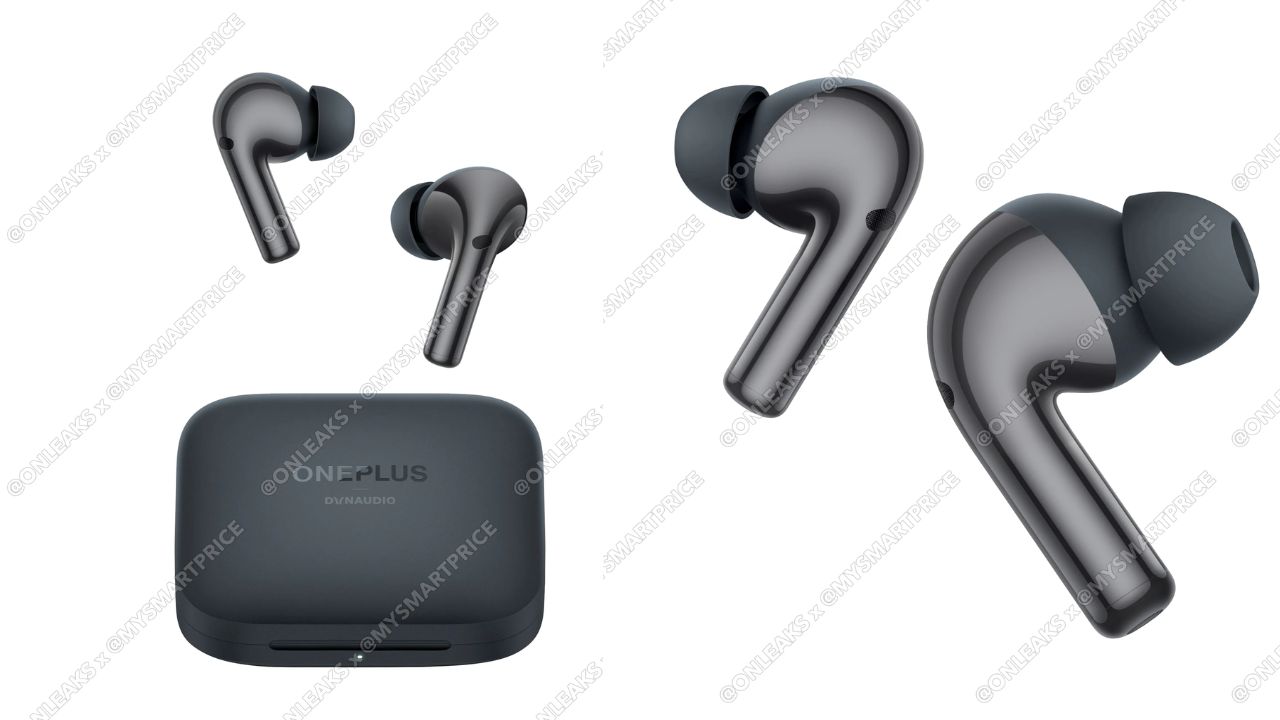 OnePlus fans have something new to look forward to as details about the OnePlus Buds 3 emerge. Expected to launch with the OnePlus 12 these new earbuds have been showcased by tipster Onleaks who provided renders and key specs.
Looking closely the OnePlus Buds 3 have a design that mirrors the OnePlus Buds Pro 2. The dual-tone finish on the buds paired with silicone ear tips gives them a sleek appearance. The leaked specs reveal some impressive features. The Buds 3 come with dual drivers: a 10.4mm woofer and a 6mm tweeter. For connectivity users will benefit from Bluetooth 5.3. This allows for dual device pairing and also supports Google Fast Pair on compatible devices.
Noise distractions won't be a problem. The Buds 3 boast up to 48dB Active Noise Cancelation (ANC) made possible by three microphones on each earbud. In terms of durability these earbuds are expected to be IP55 rated. Their charging case gets an IPX4 rating.
For those worried about battery life the new leak brings good news. Users can expect up to 9 hours of listening time with the buds. When combined with the charging case which holds a 520 mAh battery the total battery life goes up to 33 hours. Despite these features each bud is lightweight weighing just 4.7 grams.
The OnePlus Buds 3 are set to hit the market in January 2024. Make sure to keep an eye out for this next-level listening experience from OnePlus.
(Source)
For More Such Updates Follow Us On – Telegram, Twitter, Google News, WhatsApp and Facebook