Nothing Phone (2) Getting Nothing OS 2.0.1 Update with New Features and Bug Fixes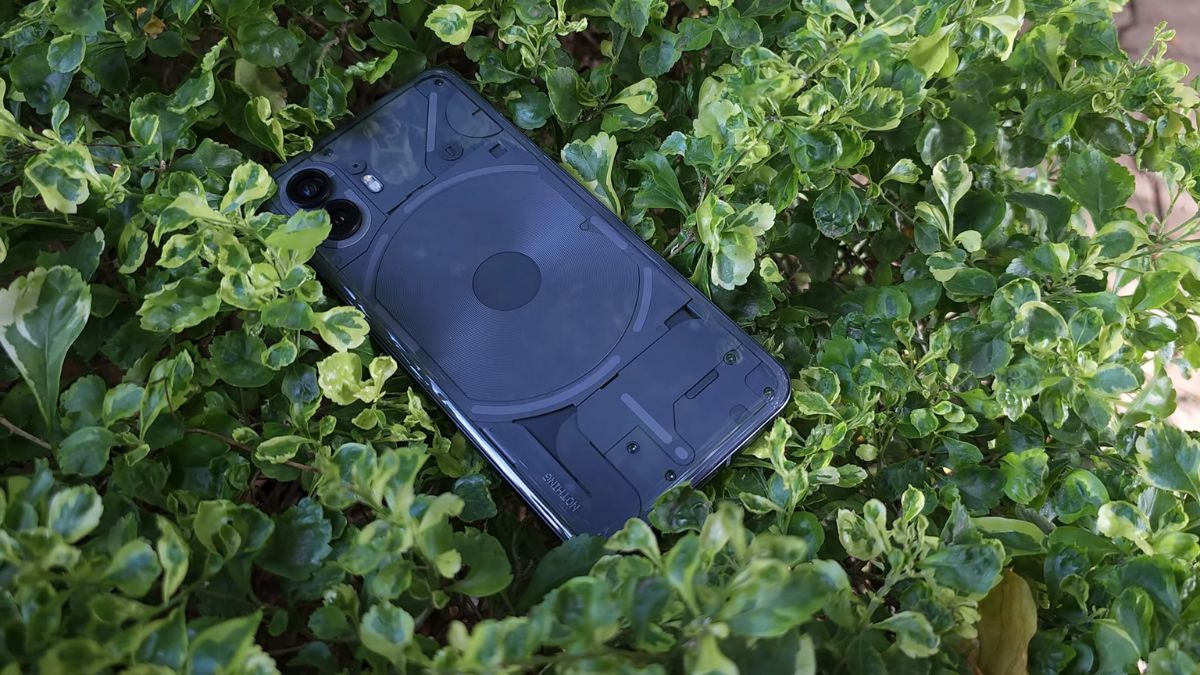 The highly anticipated Nothing Phone (2) made its debut this week, with early customers already receiving their devices. Following the successful launch, Nothing has rolled out the first software update for the Phone (2), bringing a host of camera improvements and various fixes to enhance user experience.
The update Nothing OS 2.0.1 is now reaching existing Phone (2) users, which is approximately around 200 MB.
Nothing OS 2.0.1 Update for Nothing Phone (2)
The main focus of the update is to make changes to camera optimization because it's as good as another smartphone with the same sensor.
Users will now enjoy a 2x zoom option when utilizing portrait mode, as well as the addition of a Nothing watermark, resulting in a more personalized touch to their captured moments. Furthermore, improvements in HDR (High Dynamic Range) and increased clarity between 4x and 10x zoom levels offer enhanced image quality at varying distances.
The update also focuses on refining the camera performance within third-party applications, aiming to provide a seamless and optimized experience across various photography and social media platforms. Users can expect reduced shutter lag, improved video stabilization, and the ability to capture motion while shooting at the impressive 50-megapixel resolution.
While the Nothing Phone (2) already boasted a commendable camera system, these improvements further solidify its position as a capable contender in the smartphone market.
In addition to camera enhancements, the update addresses several other areas for optimization and bug fixes. Notable improvements include enhanced battery and charging performance in extreme conditions, improved wireless charging consistency, and Battery Share functionality.
The update also tackles performance improvements related to the Face Unlock feature and fingerprint sensor, ensuring smoother and more reliable authentication methods. Users can now experience regulated system sound volumes across the device and enjoy an optimized Essential Notification and Glyph interface logic.
To enhance overall usability, network stability has been bolstered, while issues regarding Quick Settings expansion and NFC functionality have been successfully resolved. Additionally, various bug fixes have been implemented, addressing minor software-related hiccups.
Furthermore, this Nothing OS 2.0.1 update integrates the June 2023 Android security patch, guaranteeing that the device stays current and protected against potential vulnerabilities.
Also read:
For those who have recently placed an order for the Nothing Phone (2), rest assured that this update will be waiting for you upon device setup. With these camera improvements and performance enhancements, Nothing continues to fulfill its commitment to delivering an exceptional user experience.
As Nothing OS 2.0.1 reaches users, it is evident that Nothing's dedication to continuous improvement sets a promising precedent for future updates and solidifies the Nothing Phone (2) as a device to watch in the competitive smartphone landscape.
The Nothing India Twitter handle was recently made after the Nothing Phone (2) launch and it also tweets about the update.
For More Such Updates Follow Us On – Telegram, Twitter, Google News, and Facebook