OnePlus 'Music Harmony' Challenge: Win Nord Buds 2r and Amplify Your Sound Experience!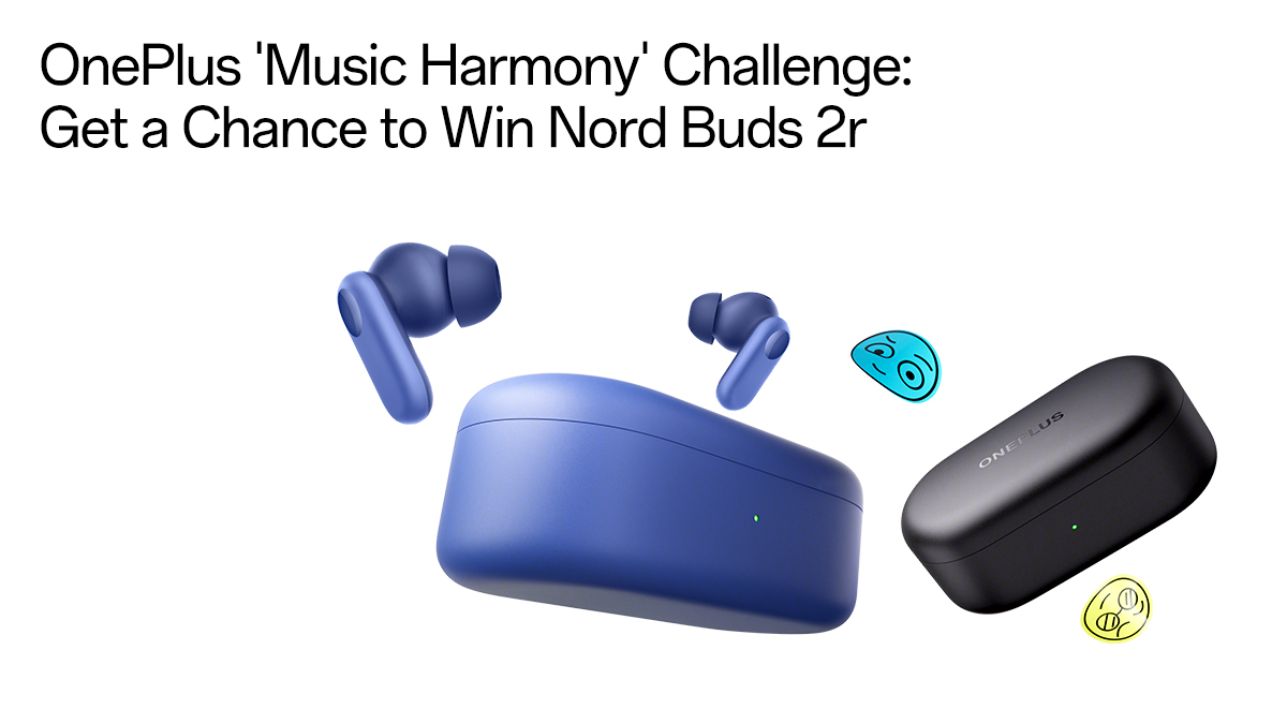 OnePlus, the renowned tech giant known for its innovation and commitment to user engagement, is back with an exciting new contest that aims to strike a chord with both music enthusiasts and tech aficionados. The OnePlus Music Harmony Challenge invites you to explore the harmonious fusion of music and technology in a creative and engaging way.
The premise of the challenge is simple yet intriguing: participants are tasked with assigning a song to each of the standout features of the OnePlus Nord Buds and the OnePlus Nord Buds 2r. The goal? To discover the most creative and harmonious combinations that capture the essence of these cutting-edge audio products. And what's more, there are fabulous OnePlus audio products up for grabs for those who can successfully harmonize music with technology.
How to Enter:
Participating in the OnePlus Music Harmony Challenge is as easy as tuning your favorite radio station:
Get Inspired: Think deeply about the features that make the OnePlus Nord Buds and OnePlus Nord Buds 2r unique. Consider their design, functionality, and the overall user experience.
Choose Your Tunes: Assign your favorite songs to each of these features. Your song choices should resonate with the essence of the feature, creating a symphony of technology and music.
Share Your Melody: Head over to the OnePlus Music Harmony Challenge thread and share your answers. Don't forget to tag your friends and invite them to join in on the creative fun!
Explain Your Composition: Complement your song choices with a brief write-up explaining why you chose each song and how it embodies the corresponding feature. Express your creativity and passion for music and tech.
Hashtag It: Include the hashtag #Contest in your entry to ensure it's counted in the challenge.
Stay Tuned: Once your entry is in, relax and await the results. OnePlus will announce the winners, and you might just find yourself celebrating with a brand-new OnePlus audio product!
The OnePlus Music Harmony Challenge is in full swing, and you have until September 25, 2023 at 11:59 PM to submit your entry.
For More Such Updates Follow Us On – Telegram, Twitter, Google News, and Facebook