WhatsApp Beta Enhances User Experience with Emoji-Driven Sticker Suggestions and Streamlined Chat Filtering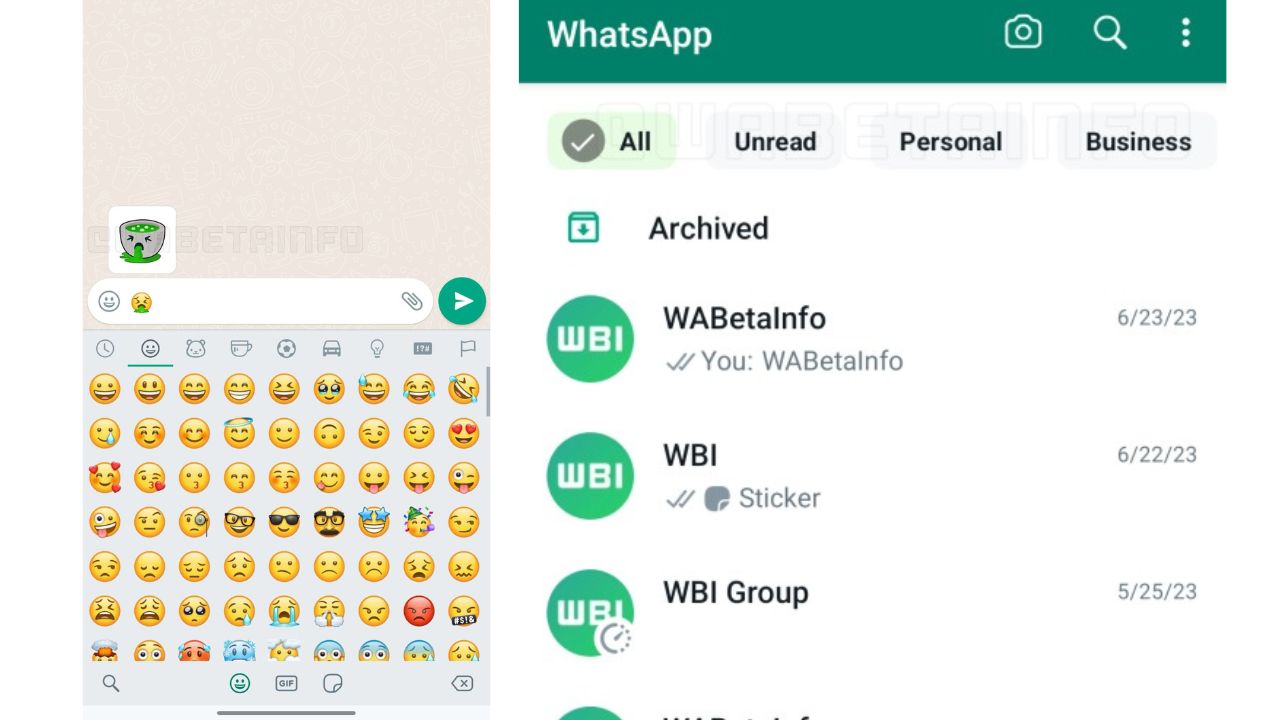 WhatsApp, the popular messaging platform, is rolling out exciting updates for its beta version on Android and iOS platforms. The latest beta version 2.23.14.16 brings a new sticker suggestion feature that aims to simplify sticker selection and enhance user convenience.
With the new sticker suggestion feature, users can now easily find the perfect sticker by associating them with emojis. Upon entering an emoji in the chat bar, a sticker tray emerges above the keyboard, presenting a collection of stickers that correspond to the chosen emoji. This time-saving addition is especially beneficial for users who have a large collection of installed stickers. Additionally, this feature also extends to third-party stickers, allowing users to associate emojis with each sticker for quick access.
In the upcoming beta version, 2.23.14.17, WhatsApp is also working on a chat filtering feature to further improve user accessibility. Inspired by user feedback and suggestions, this feature aims to enable users to filter conversations directly from the chat list, making it easier to find specific chats.
The chat filtering feature, currently in development, includes three filters at the top of the chat list: unread messages, personal conversations, and business-related chats. While this update is a step in the right direction, it's worth noting that there is currently no dedicated filter for group chats. However, WhatsApp may address this in future updates to provide a more comprehensive filtering experience.
These updates, sticker suggestions, and chat filtering, are expected to significantly enhance the overall messaging experience on WhatsApp. While these features are currently available in the beta version, we anticipate a wider rollout for all WhatsApp users in the coming days.
WhatsApp remains committed to continually improving its platform by introducing new features and addressing user feedback. Users can look forward to these updates as they enhance their messaging experience with enhanced sticker selection and chat filtering capabilities.
For More Such Updates Follow Us On – Telegram, Twitter, Google News, and Facebook