Flipkart Big Billion Days 2023: Smartphone Brands Offers, Sale Date and More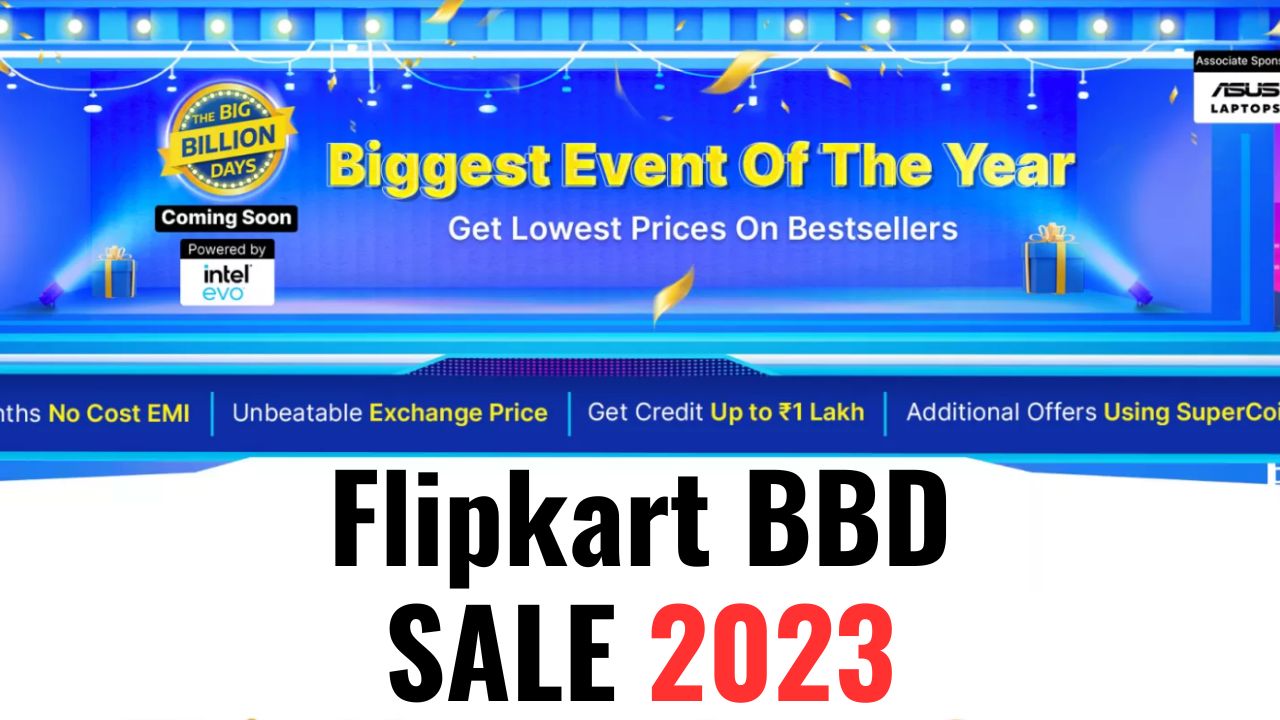 It's that exciting time of the year again. Everyone's eyes are on Flipkart's Big Billion Days sale. From smartphones to kitchen gadgets, everyone's ready to grab the best deals. The festive timing makes this sale even more special.
What's the Flipkart BBD Sale Date?
Though Flipkart's official site doesn't directly tell the sale start date, it does hint at it. Here's a clue: OPPO will reveal its deals on October 8. So, the sale might begin on October 9. If you're a Flipkart Plus member, you might get a head start on October 8. People like Abhishek Yadav think so too.
Smartphone Brands and Their Deal Reveal Dates:
Motorola – 28th September
Vivo – 29th September
Infinix – 30th September
iPhone – 1st October
Nothing – 2nd October
Samsung – 3rd October
POCO – 4th October
Google Pixel – 5th October
Realme – 6th October
Xiaomi – 7th October
OPPO – 8th October
Offers & Discounts for Flipkart Big Billion Days 2023
Mobile Phones: The stars of the show are smartphones. Exciting deals on brands like Samsung, Vivo, and Oppo are expected. The Google Pixel 6a might be up for grabs at just Rs 18,999! And if you're eyeing the iPhone, now might be the best time to get one. Last year, Flipkart slashed about 15% off older iPhone models. This year, the iPhone 13 could be priced under Rs 40,000. Other big names like Samsung Galaxy S23 and Google Pixel 7 are also set to have slashed prices.
Electronics & Accessories: This category is getting huge cuts of up to 80%. From tablets to earbuds, everything will be on sale. New brands like Zebronics and Wings are launching budget laptops. Last year, top laptop models like Apple MacBook Air M1 and Realme Book Slim saw big discounts. This year won't be different. Gaming laptops from Asus, Acer and others will also be up for grabs.
Smartwatches will also see big discounts. Brands like boAt, FitBit, and Fire-Boltt will offer a minimum 55% off. If gaming is your thing, look out for the PS5 Cricket 24 Edition.
If you're planning a tech purchase, waiting for the Flipkart Big Billion Days 2023 might be wise. So, are you ready with your shopping list? Let us know!
For More Such Updates Follow Us On – Telegram, Twitter, Google News, WhatsApp and Facebook
OnePlus is rolling out Stable OxygenOS 14 Update for its Devices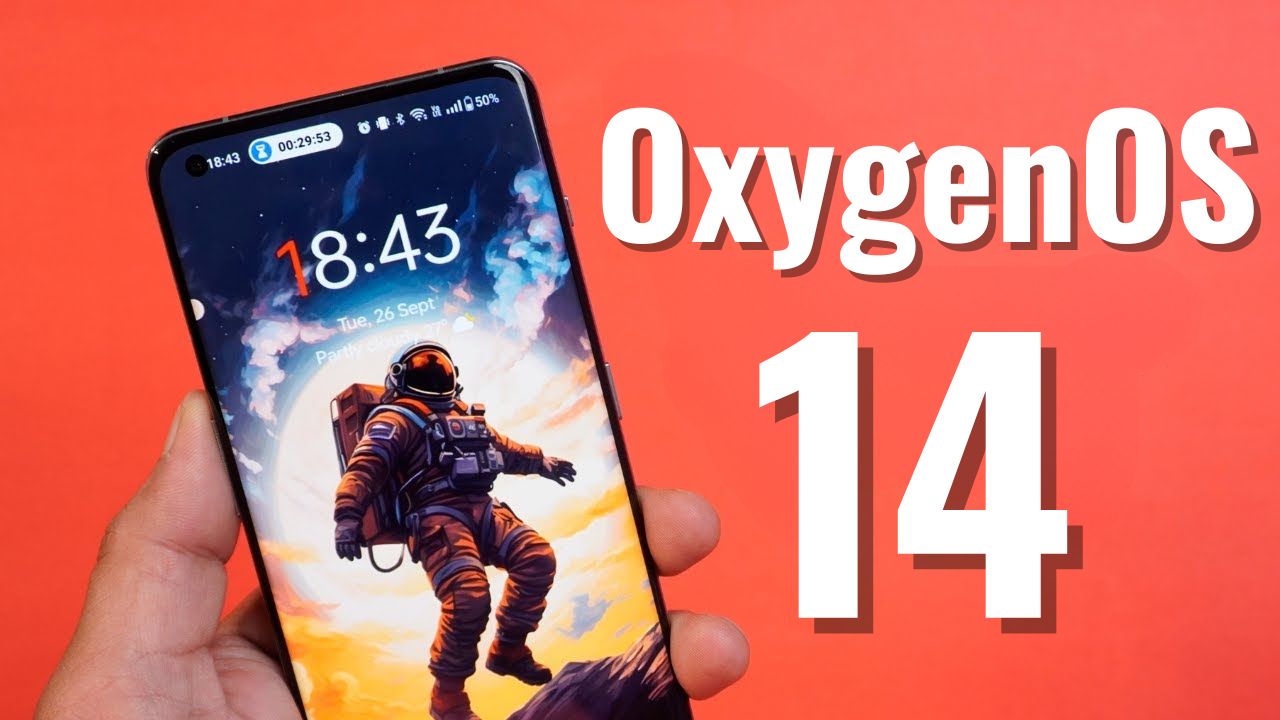 OnePlus announced its software for the year "OxygenOS 14 based on Android 14" back on September 25th after following beta programs for all eligible models. Now it's time for OnePlus to start a quick rollout of stable versions.
This year already, OnePlus was too fast to roll out stable updates of OxygenOS 14 for many models and there are still more to follow. Not only newly launched devices, older devices are also on par with newer models to receive stable updates Faster with many improvements by adding new technology called the "Trinity Engine," and OnePlus is also very keen to make animations fast and fluid which makes Total OS more fluid and fast.
These are OnePlus devices that have received stable OxygenOS 14 updates:
OnePlus 11
OnePlus 11 R
OnePlus 10 Pro
OnePlus 10T
OnePlus Nord 3
The following device versions are available:
OnePlus 11 – CPH2447_14.0.0.201( EX01)
OnePlus 11R – COH2487_14.0.0.200( EX01)
OnePlus 10 Pro – NE2211_14.0.0.202( EX01)
OnePlus 10T – CPH2413_14.0.0.202(EX01)
OnePlus Nord 3 – CPH2491_14.0.0.100( EX01)
All these devices have the November 2023 Android security patch with this update.
As always, OnePlus has rolled out these updates for newer devices, and still more devices yet to follow. This process is a staged rollout, so you may see an update popup on your phone any time soon. The OxygenOS 14 has more productive features, which makes the OS Absolute the best in many ways.
OxygenOS 14 has Pantanal service for fluid cloud and cross-device support and also they added a file dock feature in which you can save copied word content and cut images that have been extracted from the Smart cutout feature. The update also improves photo and video-related permissions for safe access to many apps and has improved animations. The company also upgraded the Aquamorphic theming and ringtones and Content Extractor, which help in recognizing text and images and also added carbon tracking Always-On Display that indicates how more steps can lead to fewer carbon emissions in the personalization section.
The OnePlus 12 was the next flagship device from OnePlus, which already launched in China and the global launch is near in January 2024. The OnePlus 12 was the first device to come out of the box with OxygenOS 14, based on Android 14.
For More Such Updates Follow Us On – Telegram, Twitter, Google News, WhatsApp and Facebook
Sony LYTIA 808 Sensor Brings Advanced Photography to Smartphones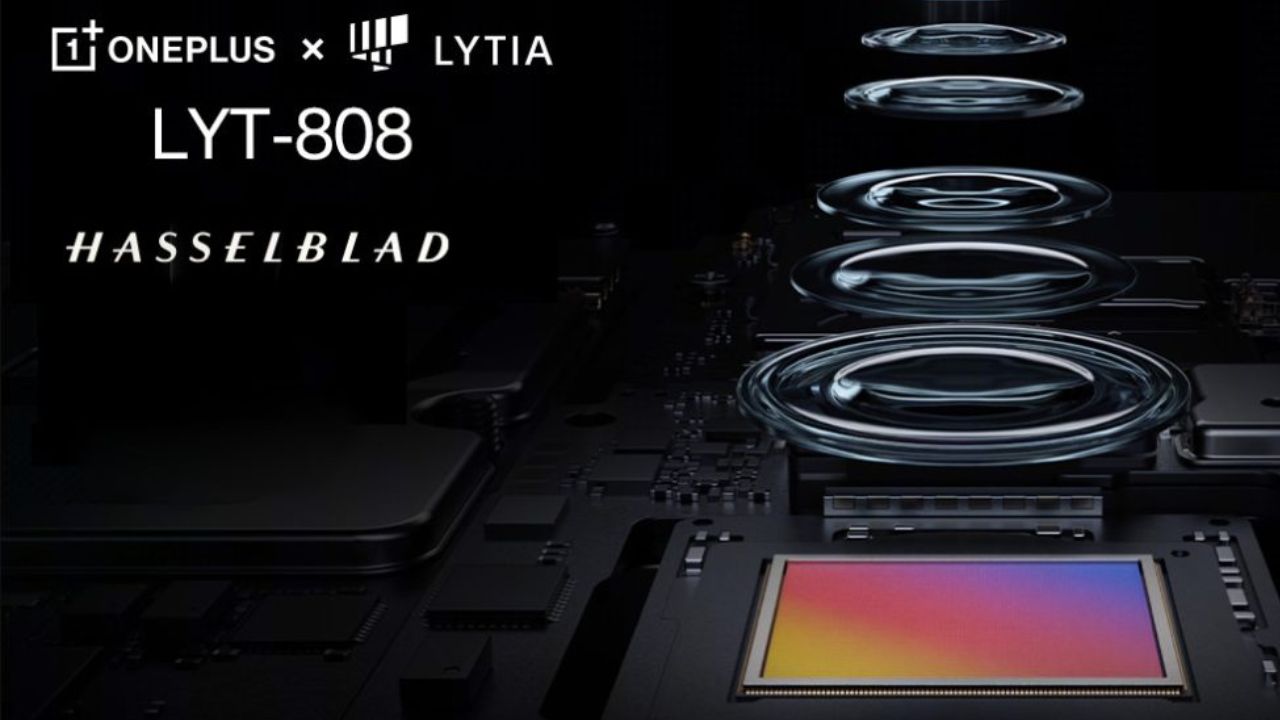 Nowadays, the camera segment has become more popular on mobile phones. People are interested in capturing the moments as the best shots in their lives. Even mobile phone companies are always trying to get the best sensor in their new devices with high-end sensors.
Diving into the words, recently many mobile phone companies are using Sony sensors for their high-end flagships like Apple, OnePlus, Realme, Oppo, and Vivo.
In that case, we can discuss a sensor that many mobile phone manufacturers are now using for their flagships. SONY LYTIA 8081/1.43-type (11.2 mm diagonal) approx. 53-megapixel in Effective*2 stacked CMOS image sensor. The sensor with 1/1.4" type premium model that rivals the high-quality 1" type sensor. The first sensor has a 2-layer transistor pixel structure, enabling excellent saturation signal levels.
The Sony LYTIA 808 sensor is a new line of image sensors for mobile devices designed to deliver creative imaging experiences "beyond imagination." It was first introduced in June 2023 and is currently being used in the OnePlus Open and OnePlus 12, Realme GT 5 Pro. The Sony LYTIA 808 sensor boasts several features that make it stand out from other mobile image sensors. This new sensor consists of many new technologies included it to give excellent output from it.
Dual-layer Transistor Pix Technology: This technology allows the sensor to capture and store twice the amount of light as compared to traditional sensors, resulting in better image quality in low-light conditions.
Larger sensor size: The LYTIA 808 sensor is a 1/1.43-inch sensor, which is larger than most other mobile image sensors. This larger size allows the sensor to capture more light and detail.
Higher resolution: The LYTIA 808 sensor is a 50-megapixel sensor, which is higher resolution than most other mobile image sensors. This higher resolution allows you to capture more detail in your images.
Improved image processing: The LYTIA 808 sensor includes improved image processing capabilities that allow you to capture better-looking images, especially in low-light conditions.
These features combine to make the Sony LYTIA 808 sensor one of the most advanced mobile image sensors on the market. It is able to capture stunning images and videos in a variety of lighting conditions. The Sony LYTIA 808 sensor is a significant step forward for mobile photography and will likely be used in more smartphones in the future.
Here are some example shots taken using this sensor: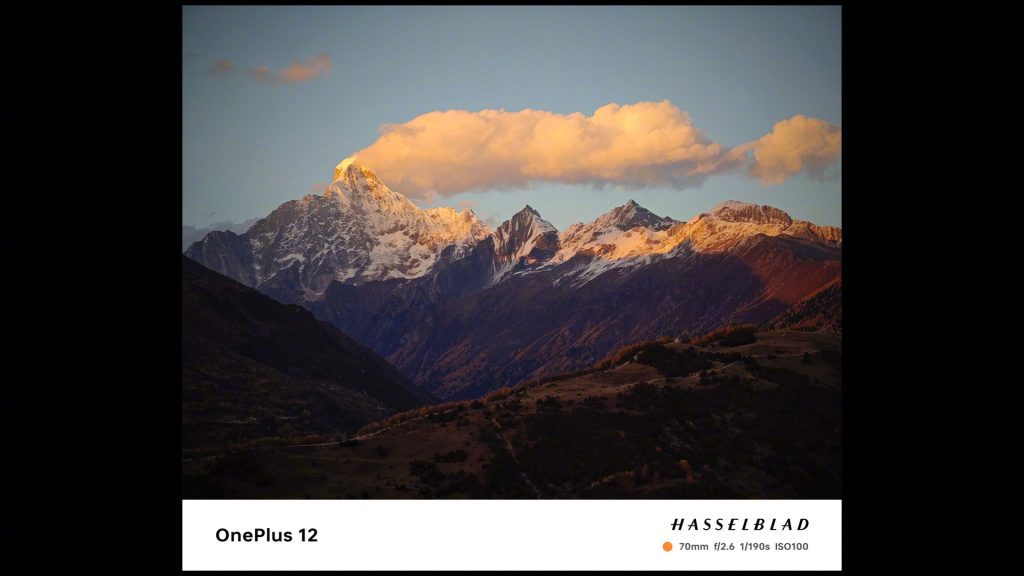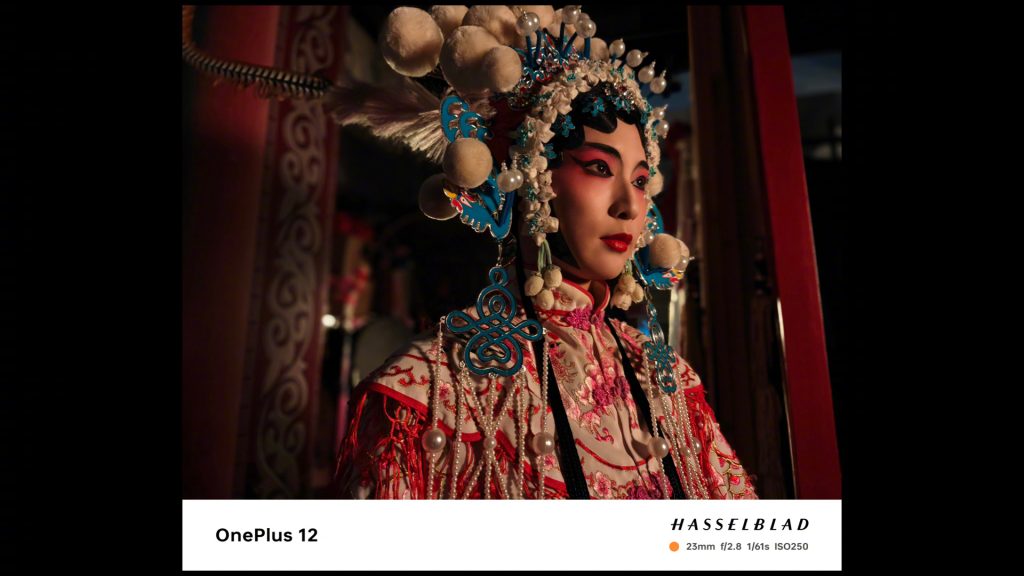 For More Such Updates Follow Us On – Telegram, Twitter, Google News, WhatsApp and Facebook
OnePlus 9RT gets more refined with OxygenOS 14 Closed Beta 2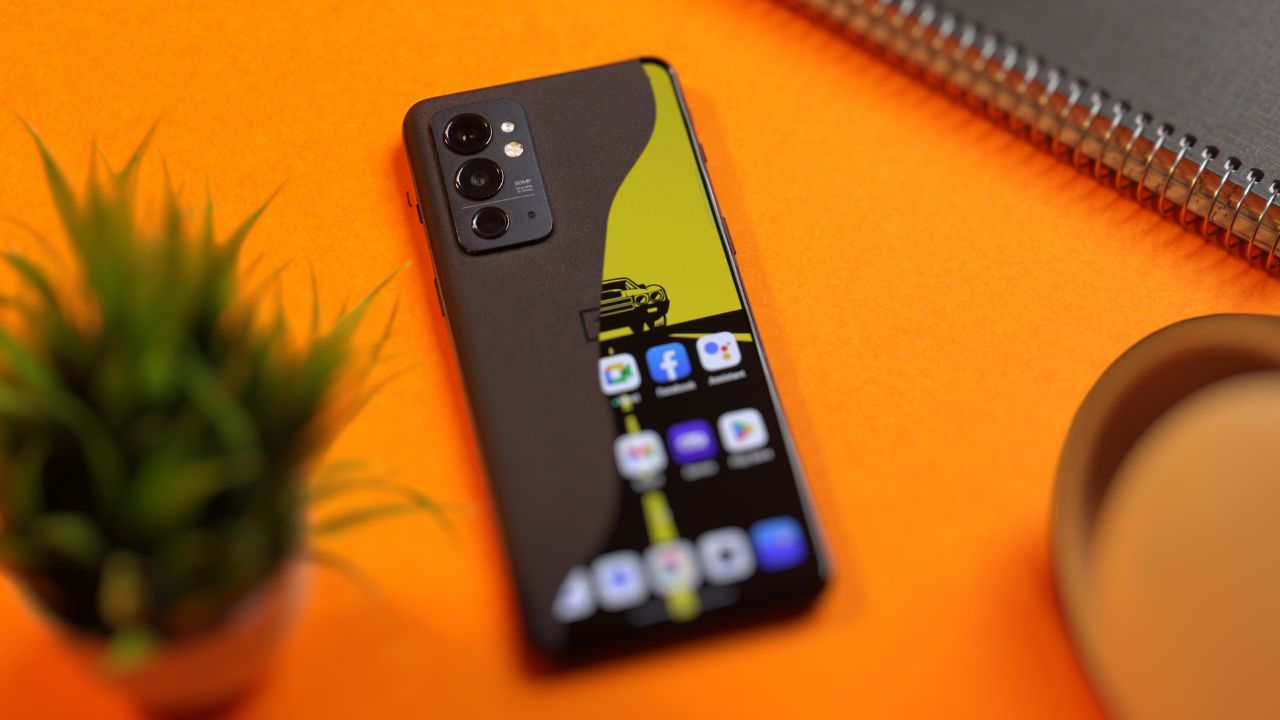 OnePlus pushed the OxygenOS 14 second alpha build for the OnePlus 9 and 9 Pro and now the OnePlus 9RT also gets the more refined version of OxygenOS 14 as Alpha 2 also known as closed beta. By the way, if you guys have Oneplus 8T then Oneplus just announced a closed beta testing program for Oneplus 8T users.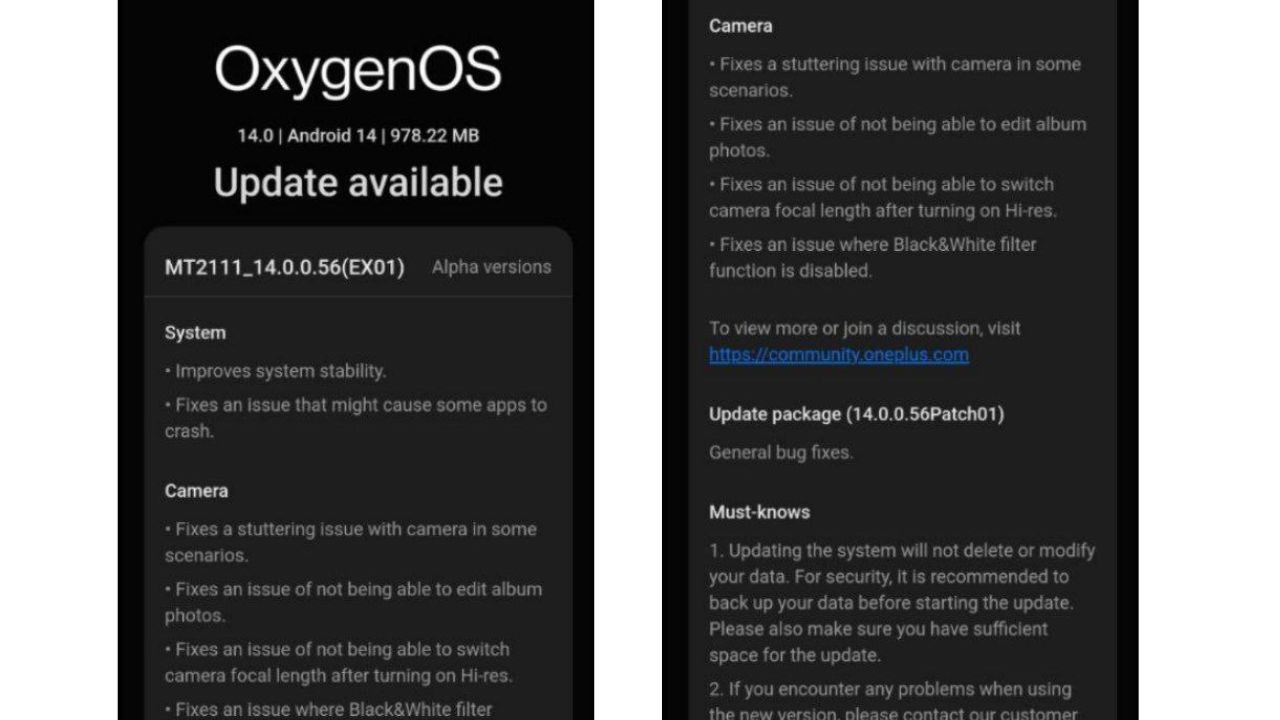 Oneplus 9 and 9 Pro also come with similar changes to what Oneplus 9RT received with OxygenOS 14 Closed Beta 2. The OxygenOS 14 second closed beta update makes the system more stable and also prevents crashes. The second Alpha version of OxygenOS puts more effort into fixing camera problems, like stuttering and trouble editing photos in Album.
Changelogs of OxygenOS 14-second Alpha Build
System
Improves System Stability
Fixes an issue that might cause some apps to crash
Camera
Fixes a stutter issue with the camera in some scenarios
Fixes an issue of not being able to edit album photos
Fixes an issue of now being able to switch camera focal length after turning Hi-res
Fixes an issue where the black & white filter function is disabled.
Oneplus 9RT might also get OxygenOS 14 open beta in the month of December, followed by a stable release next year. Are you guys excited to try out OxygenOS 14 on your Oneplus 9RT?
For More Such Updates Follow Us On – Telegram, Twitter, Google News, WhatsApp and Facebook