OnePlus Announces Lifetime Screen Warranty in India to Combat Green Line Problem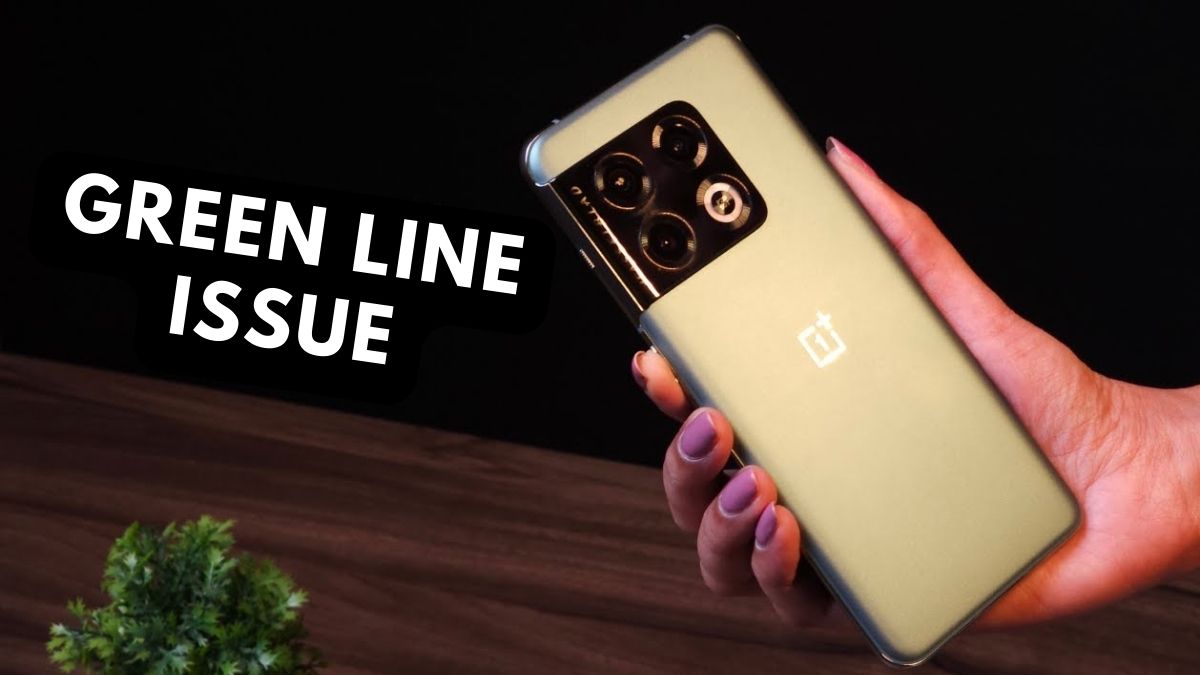 In response to an alarming rise in the number of complaints regarding permanent green lines on AMOLED screens, smartphone giant OnePlus has announced an exclusive offer for its Indian customer base – a lifetime screen warranty on all devices affected by this issue. This unique policy seeks to assuage the concerns of users and is further complemented by a special upgrade discount for select models.
A Growing Problem: The Green Line Dilemma
The green line display problem, which seems to plague older AMOLED smartphones across various manufacturers and price ranges, has led to a surge of discontent among consumers. Our investigation revealed that this issue transcends both brand barriers and operating systems. In a bid to tackle this growing challenge head-on, OnePlus has taken the lead with a warranty policy that stands out.
Lifetime Warranty & Upgrade Discounts
In an exclusive statement to Android Authority, a OnePlus representative confirmed the lifetime screen warranty for devices affected by the green line issue, emphasizing that the policy is solely for customers in India.
"We realize that this issue has caused a great deal of inconvenience to the affected users, and we apologize for it. In line with our unwavering commitment, we encourage users to visit the nearest OnePlus service centre for device diagnosis, and we will provide free screen replacement for all devices affected by the situation. On select OnePlus 8 and 9 Series devices, we are also offering a voucher that will provide the user with a fair percentage of the device value to upgrade to a new OnePlus device. In light of the current situation, we are now offering lifetime screen warranty on all affected devices. Thank you for your understanding and support."
OnePlus's official statement acknowledges the inconvenience and expresses the company's commitment to rectify the problem through free screen replacement. Furthermore, for users of specific OnePlus 8 and 9 Series devices, an upgrade voucher has been introduced, enabling users to switch to a new OnePlus device at a fair percentage of the device's value.
OnePlus was quick to clarify that the lifetime warranty is not limited to specific models but applies to any OnePlus phone in India suffering from the green line issue.
Additional Perks & Limitations
In addition to the lifetime warranty, OnePlus has announced upgrade discounts for owners of the OnePlus 8 Pro, 8T, 9, and 9R, who are dealing with the green line fault. These discounts are confirmed to be exclusive to the Indian market and depend on the availability of spare parts at individual stores.
An extra incentive for purchasing the India-exclusive OnePlus 10R has been introduced, with discounts presented in Indian Rupees.
However, it's essential to note that the availability of replacements might be constrained by the devices reaching the end of their lifecycle and the limited availability of spares. Nevertheless, OnePlus appears committed to providing a solution rather than leaving consumers high and dry.
Implications for Consumers
OnePlus's move to offer a lifetime screen warranty, coupled with potential device replacements, has brought comfort to its customers in India. While the announcement does not clarify the condition of the affected phones, many believe the upgrade might be a favorable option, especially for older devices with diminished resale value.
Certain phones have been excluded from the upgrade offer, such as the OnePlus 8, 9 Pro, and the entire OnePlus 10 and 11 series. It's presumed that these devices either are not severely affected by the issue or that sufficient spares are available to honor warranty obligations.
For More Such Updates Follow Us On – Telegram, Twitter, Google News, and Facebook