Samsung Galaxy S23 series receives One UI 6.0 Beta 3 update with Improved Performance and UI Tweaks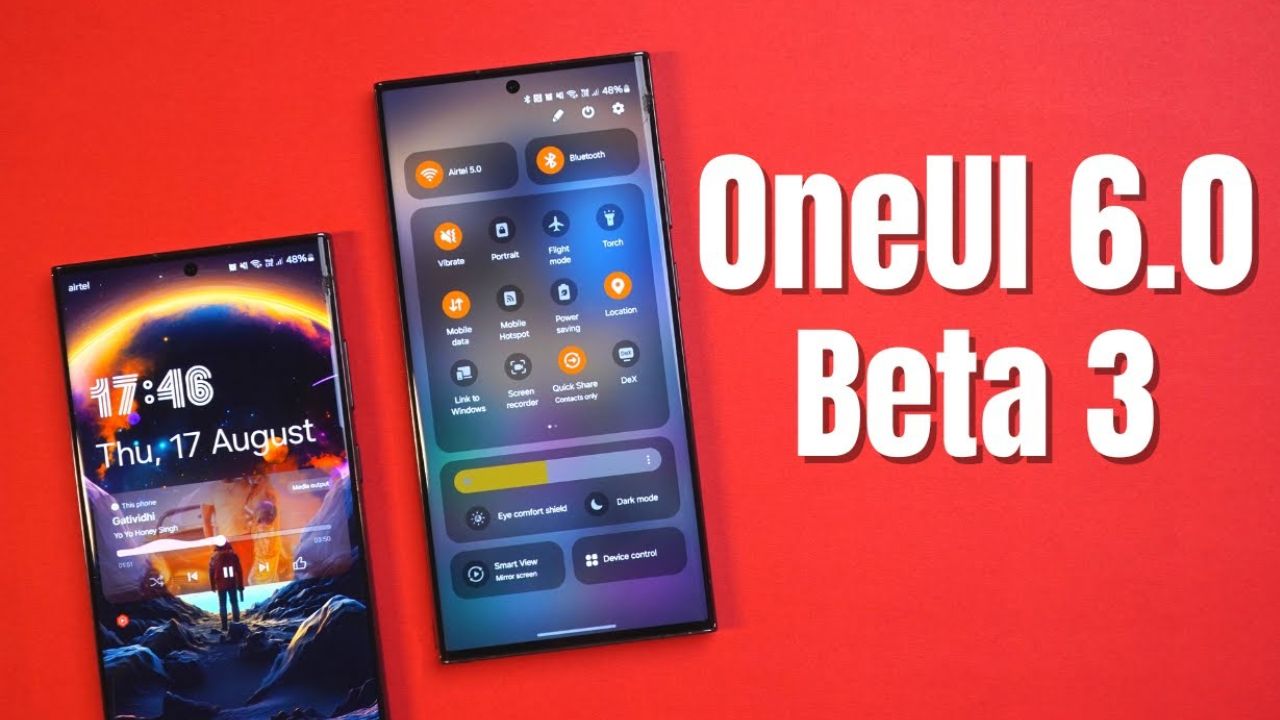 Samsung has rolled out the latest beta build of One UI 6.0, labeled as Beta 3, for the Samsung Galaxy S23 and S23 Ultra smartphones. While this update doesn't bring any new changes, there are some noteworthy enhancements, especially in the performance and user interface animations.
It is also important to note that One UI 6.0 beta 3 is based on Android 14. Some third-party apps won't be supported by this build.
You can identify the software version for this One UI 6.0 Beta 3 update with their respective devices from below.
Version: S9188XXU3ZWI8/S918BOXM3ZW18/S918BXXU3ZW18
Size: 1288.27 MB
Security patch level: 1 September 2023
Performance Boost
One of the standout features of One UI 6.0 Beta 3 is its significant improvements in device performance. Users have reported noticeable upgrades in benchmark scores. After updating to Beta 3, the single-core scores surged to 2008, and multicore scores reached 5370. In comparison, the previous Beta 2 build had single-core scores of 1951 and multicore scores of 5577. These improvements highlight Samsung's commitment to optimizing device performance.
Furthermore, a CPU throttling test was conducted for 30 minutes using 100 threads. In Beta 3, the maximum CPU throttling observed was only 81%, signifying remarkable stability. In contrast, the previous Beta 2 build exhibited more significant throttling, with the CPU throttling up to 58%. This performance boost is a welcome improvement for users seeking smoother and more stable device performance.
Also read:
User Interface Enhancements
The One UI 6.0 Beta 3 also brings noticeable changes in user interface animations and interactions. The animations throughout the UI, particularly when swiping down the quick settings tiles, have been made smoother. The transition is now seamless and visually pleasing. Additionally, the blur effect while sliding the notification panel has been enhanced, providing a more refined user experience.
One notable change is the layer two animation in the music player. Now, when you minimize the music player tab, close the music player, and then reopen it, the music player remembers your last choice and opens in the same minimized or expanded form you used previously. This feature offers greater flexibility and convenience to users who frequently use the music player.
Another mentionable change is the improved layout of the video player controls. While no major new features were discovered, there was a subtle change in the format of playback speed options, making it easier for users to understand and navigate.
Bug Fixes and Known Issues
One UI 6.0 Beta 3 also addresses several bug fixes, resolving issues like the home screen crash and camera app crashes that were reported in the previous Beta 2 build. While the changelog doesn't specify these fixes, users have reported fewer issues with app crashes and system stability.
However, it's important to note that Beta 3 is still in the beta phase, and Samsung has acknowledged some known issues. These will likely be addressed in future updates.
New Features
One new feature introduced in Beta 3 is the ability to schedule device restarts under the Device Care section. Users can now manually schedule device restarts instead of relying on automatic restarts triggered by performance issues.
Another notable addition is the charging indicator on the battery graph in the Battery section. This visual representation allows users to monitor charging times more effectively.
You can also watch our video, where we discuss all the things in it:
For More Such Updates Follow Us On – Telegram, Twitter, Google News, and Facebook