How to Downgrade any Samsung Galaxy Device from One UI 6.0 to One UI 5.1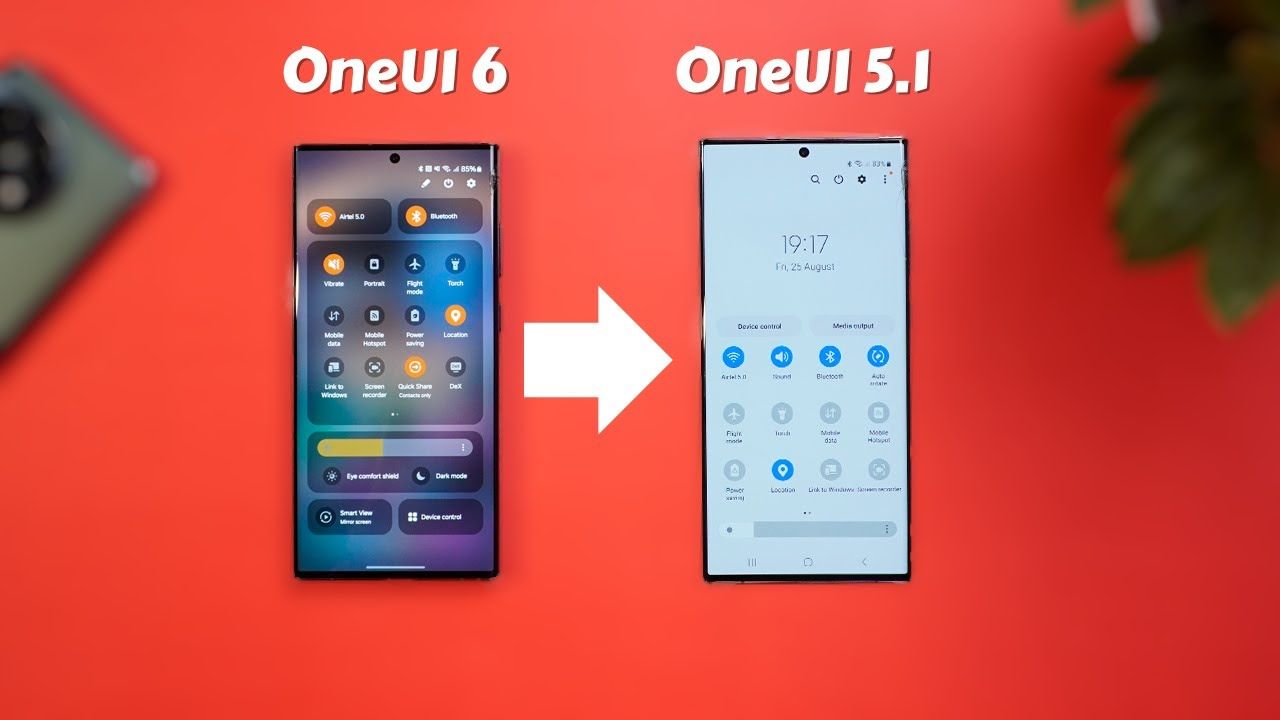 Recently, we tested One UI 6.0 Beta on our Samsung Galaxy S23 Ultra and decided to return to the more stable One UI 5.1. This step-by-step guide will help you downgrade from One UI 6.0 to One UI 5.1 without any problems. Basically, it will revert back from Android 14 to Android 13. Before doing anything, you must take a backup of your data.
Prerequisites:
A PC or Laptop
Samsung Galaxy S23 Ultra with at least 60% battery charge
USB Cable
Frija and Odin software
Steps to Downgrade:
1. Begin by downloading and extracting both Frija and Odin on your PC.
2. Open the Frija software.
3. Make sure the "Auto" button is checked. Now, enter your device's Model Number and CSC. You can find your model number by going to Settings > About phone on your device.
4. Click on the "Check Update" option.
5. Hit the "Download" button and choose a suitable folder to save the firmware.
6. Once the download is done, locate the firmware .zip and extract its contents.
7. Open the Odin software.
8. Click the "BL" button and locate the file beginning with "BL_…".
9. Select the "AP" button and find the file that starts with "AP_…".
10. Press the "CP" button and select the file prefixed with "CP_…".
11. Click on the "CSC" button. Choose the file starting with "HOME_CSC_…". Warning: If you select the file starting with just "CSC_", it will erase all your data.
12. Switch off your Samsung Galaxy S23 Ultra.
13. For Download Mode, press both Volume Up + Volume Down buttons simultaneously while connecting your device to the PC.
14. Once in Download Mode, press Volume Up to proceed.
15. In Odin, hit the "Start" button.
16. Once the flashing concludes, Odin will display "PASS". Your device should automatically reboot. You can then safely exit Odin and unplug your device from the PC.
17. Congratulations! You've flashed the latest update.
18. Turn off your Samsung Galaxy S23 Ultra once more.
19. For Recovery Mode, connect your phone to the PC and press and hold the Volume Up + Power Button (+ Bixby Button if your device has one).
20. Navigate using the Volume Buttons. Choose "Wipe cache partition" using the Power Button.
21. Confirm by selecting "Yes".
22. To finalize, select "Reboot system now".
You should now have successfully downgraded your Samsung Galaxy S23 Ultra from One UI 6.0 Beta to One UI 5.1. Remember to restore any data you backed up, and enjoy the stable experience of One UI 5.1!
Download Samsung Tools
For More Such Updates Follow Us On – Telegram, Twitter, Google News, and Facebook