Nothing CEO Carl Pei Responds to Design Memes with a Promise: Phone (2) Will Astonish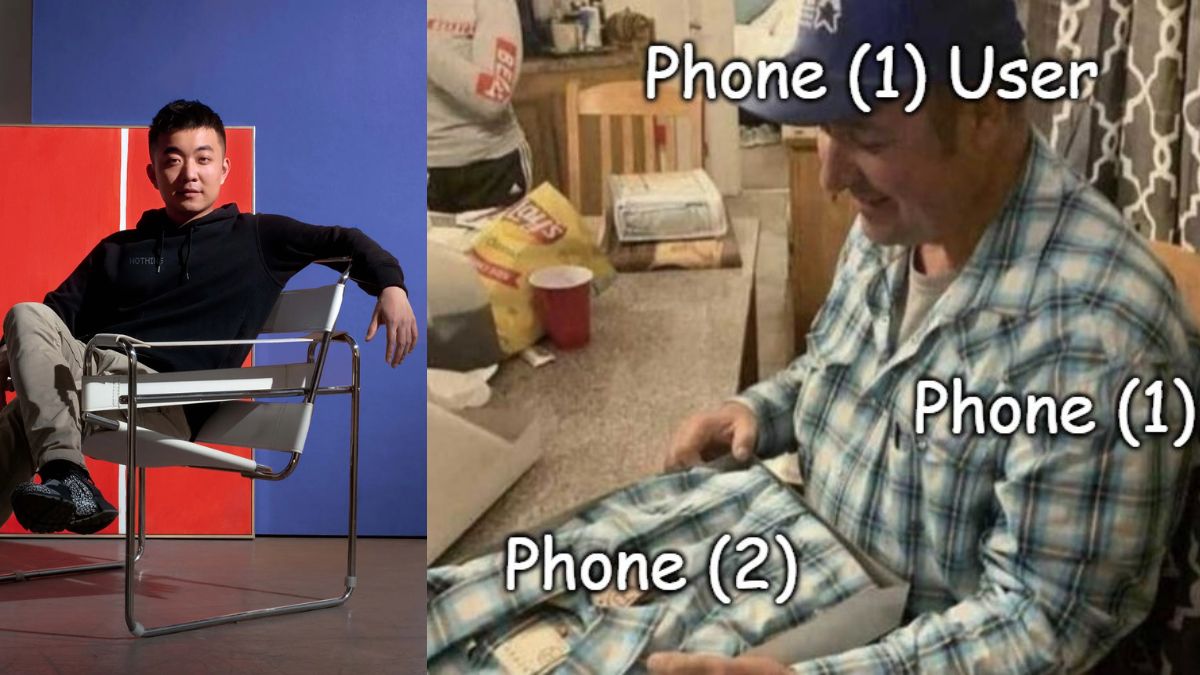 In anticipation of the upcoming launch of the Nothing Phone (2) on July 11, Nothing CEO Carl Pei has responded to memes circulating on social media mocking the company's alleged lack of design innovation. Despite initial impressions that the new device may closely resemble its predecessor, Pei remains confident that customers will be pleasantly surprised.
The official announcement of the launch event and key specifications for the Nothing Phone (2) have created a buzz among tech enthusiasts. Notably, a teaser video showcased a back panel design reminiscent of the semi-transparent aesthetic introduced with the original Nothing Phone (1). This has fueled speculation that the upcoming device will feature minor design changes while retaining the beloved see-through look.
Carl Pei Reacts To Nothing Phone (2) Memes
Pei took to Twitter to address the memes and humorous jabs being sent his way, sharing one such meme depicting the difficulty of distinguishing between the Nothing Phone (1) and the upcoming Nothing Phone (2). In response, the CEO cryptically stated, "To everyone sending me this: you just wait and see."
To everyone sending me this: just you wait and see! 😂 pic.twitter.com/QTEOTr5lrh

— Carl Pei (@getpeid) June 14, 2023
It is not surprising to witness the CEO's confidence in the face of design critiques, as Pei himself has previously mocked major tech companies for recycling similar designs in their product iterations. One such instance was his lighthearted jab at the Samsung Galaxy S23 series for its striking resemblance to its predecessor.
While Pei's tweet did not provide explicit details about the design of the Nothing Phone (2), his unwavering confidence suggests that the new device will introduce fresh elements. However, an official 10-second video posted on Twitter provides a glimpse into the possible design changes. The video showcases a revised semi-transparent back panel, accompanied by a new lighting setup. The LED strip and wireless charging coil now appear broken into multiple parts, hinting at enhanced customization options for users. Pei previously hinted at additional customization features for the Glyph interface, further reinforcing the leaked design's accuracy.
So Far Confirmed Specs of Nothing Phone (2)
While design specifics remain shrouded in mystery until the official unveiling, certain key features of the Nothing Phone (2) have been confirmed. The device will be powered by a flagship Qualcomm Snapdragon 8+ Gen 1 chipset and boast a spacious 6.7-inch display. A substantial 4,700mAh battery is expected to provide ample power, likely supported by fast charging technology, a feature present in the original Nothing Phone (1). Details regarding the camera sensors have yet to be disclosed by the company.
Nothing has also made assurances regarding software updates, affirming that the Nothing Phone (2) will receive three years of Android OS upgrades and four years of security patches. The latest Nothing OS build promises enhanced speed and an array of new features, likely launching with Android 13 OS pre-installed.
As excitement builds for the forthcoming launch of the Nothing Phone (2), enthusiasts eagerly await the unveiling of the device's final design and a closer look at the innovative features promised by Nothing. Only time will tell if Carl Pei and his team can deliver a phone that sets itself apart in the highly competitive smartphone market.
For More Such Updates Follow Us On – Telegram, Twitter, Google News, and Facebook