Lava Agni 2 Receives May 2023 Security Update with Anonymous Auto Call Recording Feature & More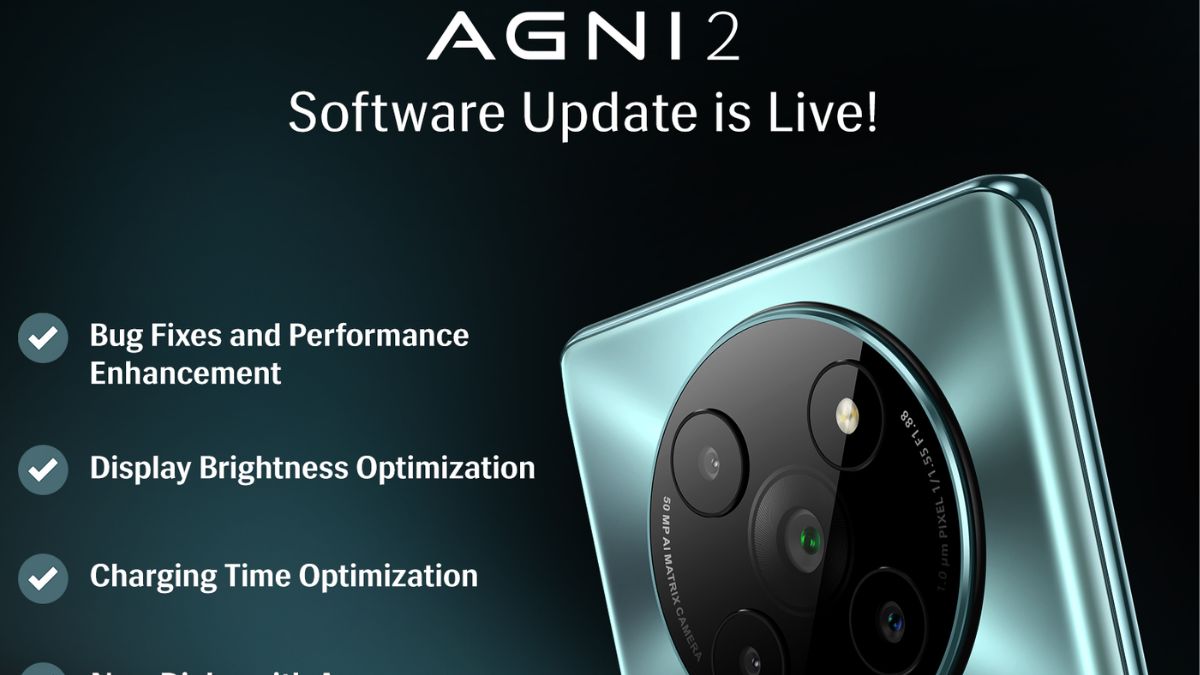 Lava Mobiles, a prominent player in the smartphone market, has rolled out a highly anticipated software update for its popular model, Lava Agni 2. With the release of the latest firmware, users can now enjoy improved performance, bug fixes, enhanced display brightness, optimized charging time, and an all-new dialer with anonymous auto call recording. Additionally, the update includes the latest Google security patch for May 2023, ensuring a secure user experience.
Lava Agni 2 First Software Update
The software update, dubbed #LavaPromise, aims to provide Agni 2 users with an enhanced smartphone experience by addressing various issues and introducing exciting new features. By delivering this significant update, Lava Mobiles is demonstrating its commitment to customer satisfaction and continued product improvement.
Improved Performance and Bug Fixes
One of the notable improvements in this update is the enhanced performance of the Lava Agni 2. Users can expect smoother operation, reduced lag, and improved overall system responsiveness. The company has diligently addressed various bugs reported by users, ensuring a more stable and reliable user experience.
Enhancing Display Brightness Optimization
Furthermore, the update brings optimization to the display brightness, allowing users to achieve the perfect balance of visual comfort and battery efficiency. With the updated display settings, users can customize their viewing experience according to their preferences and lighting conditions.
Optimizing Charging Time for Lava Agni 2
Lava Mobiles has also focused on optimizing the charging time of the Agni 2, reducing the overall duration required to charge the device fully. This enhancement will significantly benefit users, providing them with more convenience and reducing the waiting time for their device to be ready for use.
Enabling the New Dialer: Step-by-Step Guide
In a move that further enhances the calling experience, Lava Agni 2 now boasts a new dialer with anonymous auto call recording. This feature allows users to record phone calls discreetly, ensuring that important conversations are captured accurately for future reference or personal security.
To access the new dialer, users can navigate to Settings > Apps Default Apps > Phone App and select the 2nd Phone option. Once enabled, the new dialer will be available in the app drawer, providing users with convenient access to its enhanced functionality.
It is worth noting that users are advised to keep their phones charged to at least 50% during the update process to avoid any interruptions or potential issues.
How to Update
The latest software version, LAVA_LXX504_SW_V07_HW_V1.0_20230610, is now available for Lava Agni 2 users. To update their devices, users can go to Settings > System > Advanced > System Update and follow the on-screen instructions.
Lava Mobiles continues to demonstrate its commitment to delivering quality products and improving user experiences. The #LavaPromise software update for Lava Agni 2 showcases the company's dedication to customer satisfaction and its relentless pursuit of excellence.
Users are encouraged to install the update to enjoy the improved performance, new features, and enhanced security provided by Lava Mobiles. The update reaffirms Lava Mobiles' position as a customer-centric brand, committed to providing cutting-edge technology and innovation in the world of smartphones.
For More Such Updates Follow Us On – Telegram, Twitter, Google News, and Facebook