Nothing Dot Watch Concept: A Fusion of Minimalism and LED Innovation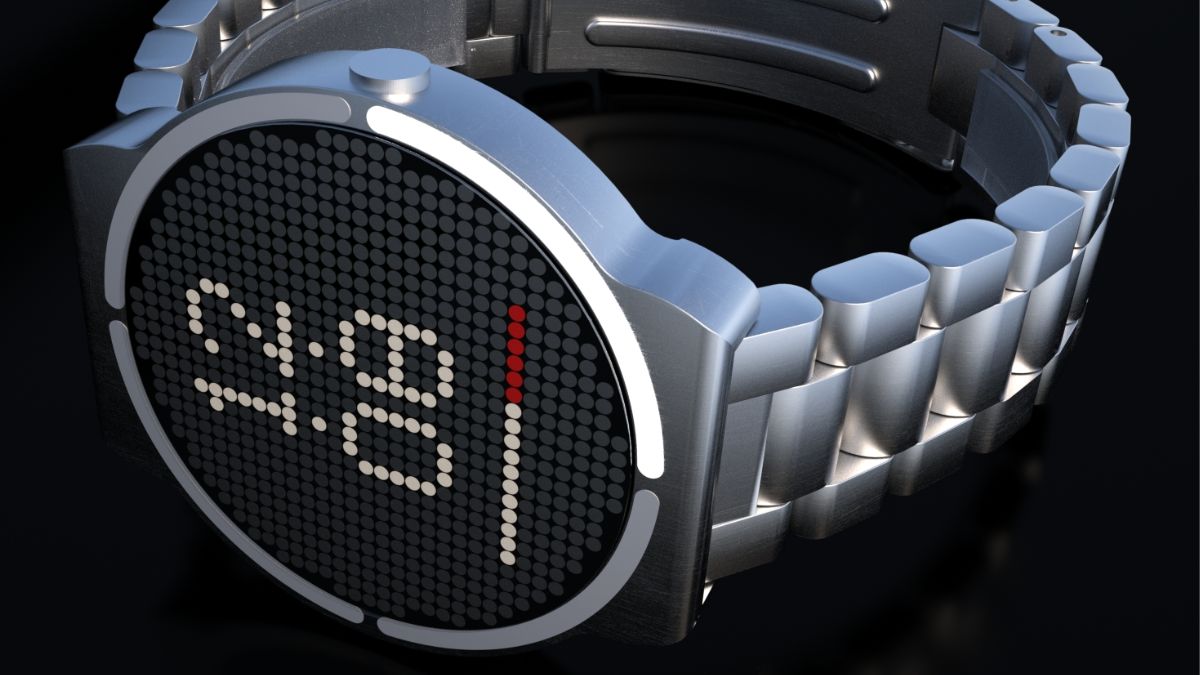 In a surprising turn of events, a talented member of the Nothing Community, known as jomaga on Discord, recently unveiled an intriguing concept for the Nothing Dot Watch. The concept, which combines a 1mm RGB LED matrix and four circular LEDs with a crystal on top, has garnered significant attention on social media. Although the official Nothing company has not made any announcements regarding the concept, the Twitter post showcasing the design has generated excitement among followers.
Nothing Dot Watch Concept Design
The concept was introduced to the public through a tweet that read, "Allow us to introduce you to the Nothing Dot Watch Concept created by our talented Nothing Community member, jomaga on Discord. 'Imagine a quasi-analogue watch. A 1mm RGB LED matrix and four circular LEDs with a crystal on top. Nothing more, nothing less.'"
The tweet quickly gained traction and received various responses from Nothing's enthusiastic followers. One user expressed their desire for an extended battery life, highlighting the importance of functionality and uniqueness in the market. Another follower suggested the idea of transparent LED bands, adding that such an innovation would be a game-changer. Additionally, a third follower appreciated the aesthetics of the concept but proposed integrating an analog watch face for a more classic touch.
While this concept has yet to be officially recognized by Nothing, it demonstrates the vibrant creativity within the Nothing Community. The members' ability to innovate and propose unique concepts reflects the inclusive and collaborative nature of the brand's community.
Nothing, a technology company founded by Carl Pei in 2020, aims to redefine consumer technology by focusing on simplicity, transparency, and minimalistic design. Their approach has resonated with tech enthusiasts worldwide, evident in the growing popularity of their products and the active engagement of their community.
Also read:
Will Nothing Bring This Concept To Real Life?
As of now, it remains to be seen if the Nothing Dot Watch Concept will evolve from a mere community creation to an officially recognized product by the company. However, the overwhelmingly positive response from followers on Twitter suggests that there is substantial interest in a watch that combines the simplicity of analogue design with the futuristic touch of LED technology.
Nothing has yet to provide any further updates or official statements regarding the concept. However, the company's commitment to engaging with its community leaves room for exciting possibilities. Fans and followers eagerly await any future developments that may arise from this intriguing concept.
Please note that the Nothing Dot Watch Concept is purely speculative at this stage, and it is advised to stay tuned for official announcements from the Nothing company for any potential updates or product releases.
For More Such Updates Follow Us On – Telegram, Twitter, Google News, and Facebook