Nothing Phone (2) Video Teases Stunning Upgrades to Iconic Glyph Interface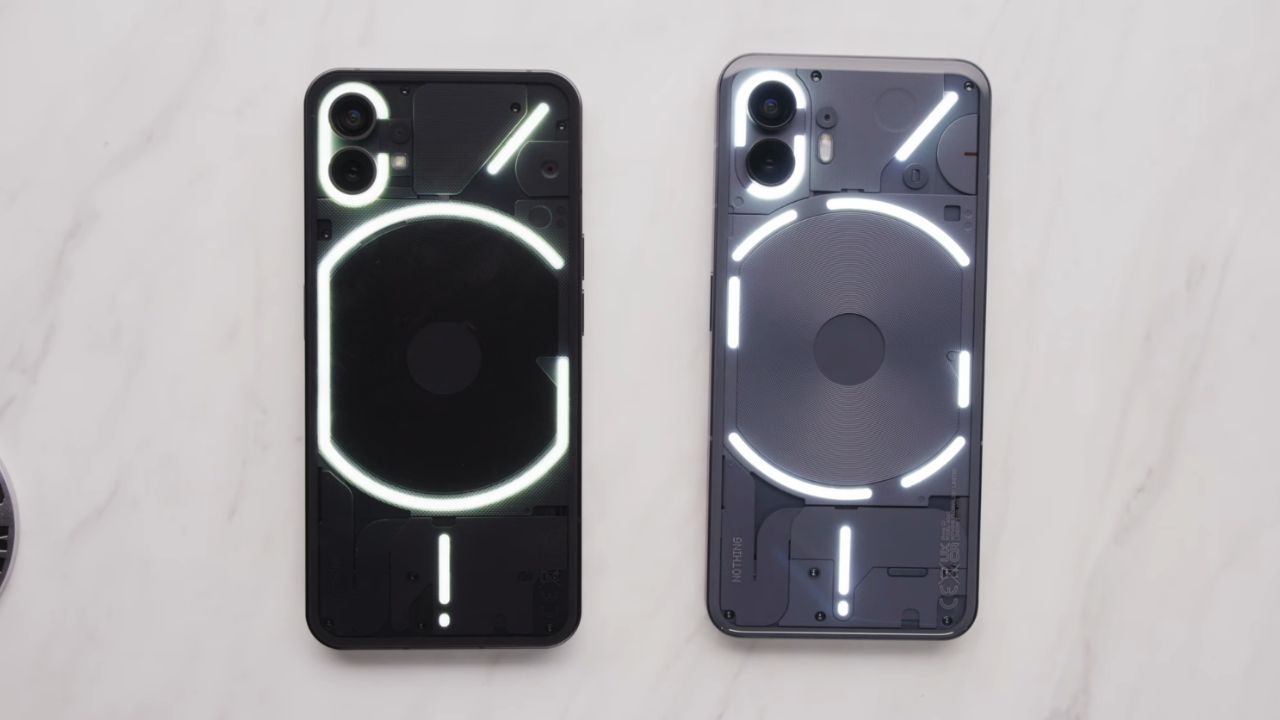 In the buildup to its highly anticipated launch on July 11, Nothing, the innovative tech company founded by Carl Pei, has unveiled a captivating new video highlighting the impressive upgrades featured in the upcoming Nothing Phone (2). The focal point of the video is the device's revamped Glyph Interface, which promises to offer users an engaging and visually striking experience.
Nothing Phone (2) First Look
The exclusive video, presented by renowned tech influencer Marques Brownlee on his popular YouTube channel MKBHD, provides an in-depth look at the Nothing Phone (2) and its exciting new features. One notable change in the handset's aesthetics is its sleek light gray color and transparent rear case, which boasts a subtly rounded design compared to its predecessor. However, it is the enhanced Glyph Interface that steals the spotlight.
In the video, it is revealed that the Nothing Phone (2) will showcase a significant upgrade to the Glyph Interface, surpassing the 12 individual LEDs used in the previous model with an impressive total of 33 LEDs. The circular lighting design, a signature feature of the Glyph Interface, has been subdivided into more sections, allowing for a wider range of visual possibilities.
The upper right section of the circular lighting design will house 16 LEDs, enabling users to gauge progress in various functions. These visual indicators can serve multiple purposes, such as displaying volume levels, countdown timers, and even notifying Uber pickups. Notably, this feature will require developers to integrate their applications to fully utilize its potential.
While some may view this enhanced Glyph Interface as a gimmick, it presents a simple yet effective means to visually track progress across different apps. Users will also have the ability to personalize their experience by creating custom visualizations and ringtones through the newly introduced Glyph Composer. This video teaser offers a tantalizing glimpse of what the Nothing Phone (2) has in store for eager consumers.
Aside from the visual upgrades, much anticipation surrounds the software aspect of the Nothing Phone (2). Nothing OS 2.0 has the potential to be a differentiating factor in an increasingly competitive smartphone market. With just a week remaining until the official launch, technology enthusiasts are eagerly awaiting further revelations regarding the handset's additional features and specifications.
While the company has garnered attention for its unique approach and innovative ideas, the pricing strategy for the Nothing Phone (2) could ultimately determine its success in the United States market. As consumers eagerly await the official release, the smartphone industry awaits the potential disruption that Nothing's latest offering might bring.
As the countdown continues, all eyes are on Nothing as it prepares to unveil its ambitious smartphone, aiming to make a lasting impact on the industry with its cutting-edge technology and distinctive design choices.
For More Such Updates Follow Us On – Telegram, Twitter, Google News, and Facebook