Nothing Phone (2) Set to Make Waves in India: 11 Key Details Revealed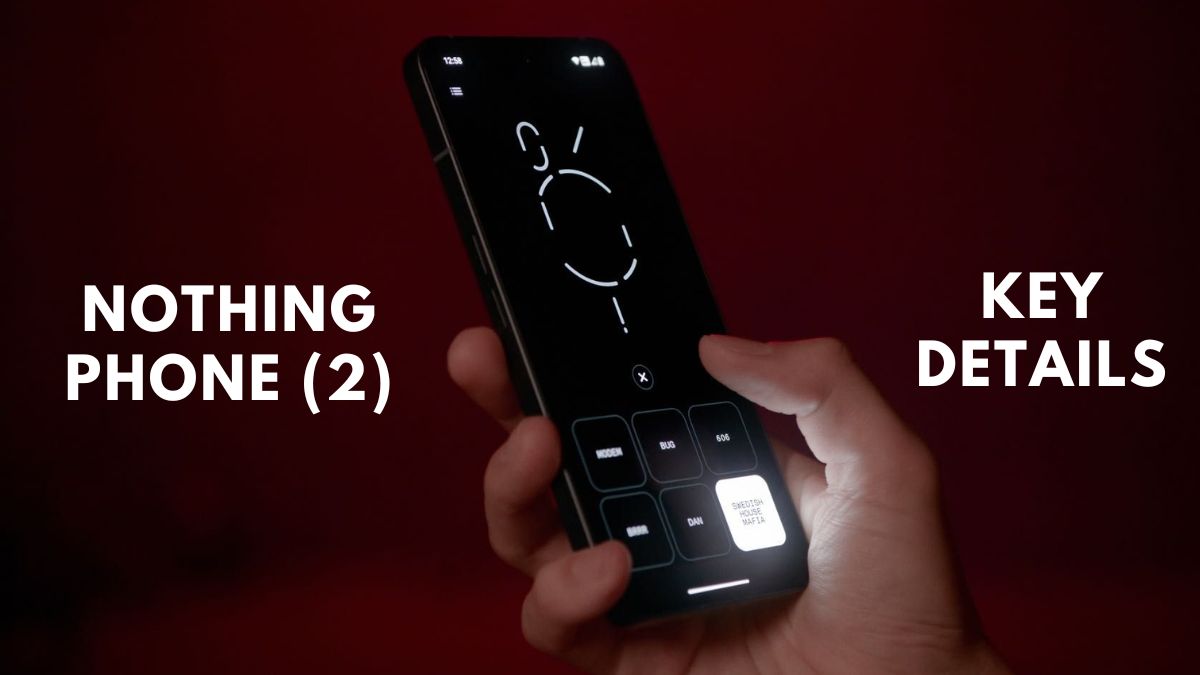 As the eagerly awaited Nothing Phone (2) prepares to make its debut in India on July 11, the company has revealed a host of exciting details about its upcoming flagship. With the event just around the corner, Nothing has provided insights into what consumers can expect from its highly anticipated smartphone. The Phone (2) will be available for purchase exclusively through Flipkart, and pre-orders are already underway.
Nothing Phone (2) India Launch – 11 Things You Should Know
For those eagerly anticipating the forthcoming Nothing Phone (2), continue reading to discover the 11 key details that have been unveiled by the company thus far:
1. Pre-booking Details:
Potential buyers can secure their Nothing Phone (2) by purchasing a pre-order pass on Flipkart. By paying a refundable deposit of INR 2,000, customers can reserve their smartphones ahead of the official release. To complete the purchase, users must visit Flipkart between July 11 and July 20, select their preferred variant, and pay the remaining balance. Additionally, customers can take advantage of pre-booking offers provided by Nothing.
2. Refund Policy:
For those who decide not to proceed with their purchase, refunds will be issued after the pre-order sales period concludes.
3. Powerful Performance:
The Nothing Phone (2) will be equipped with Qualcomm's flagship Snapdragon 8+ Gen 1 chipset, which is also found in the premium OnePlus 11R smartphone retailing at Rs 39,999 in India.
4. Display Design:
Featuring a standard center punch-hole design, the Nothing Phone (2) will showcase a center notch at the top of its 6.7-inch Full HD+ resolution display. Similar to its predecessor, the Nothing Phone (1), an OLED panel is expected to be incorporated.
5. Glyph Composer:
Nothing has unveiled the inclusion of a Glyph Composer feature in the upcoming Phone (2), allowing users to personalize and remix custom sounds from Swedish House Mafia. Interestingly, this feature will also be available on the previous-generation Nothing Phone (1), indicating that it will be part of the new Nothing OS 2.0.
6. Unique Aesthetic:
Teasers released by Nothing showcase a semi-transparent back panel design for the Phone (2), accompanied by a captivating light and sound setup. The LED strip and wireless charging coil now appear in multiple parts, offering users increased customization options for lighting and sound composition.
7. Battery and Charging:
The Nothing Phone (2) will house a slightly larger 4,700mAh battery. While charging specifics have not been revealed by Nothing, expectations are high for the inclusion of fast charging technology, as seen in the previous Nothing Phone (1) model.
8. Software Upgrades:
Nothing has committed to providing three years of major Android OS upgrades and four years of security patches for the Phone (2). Although this falls slightly short of Samsung's offerings for certain mid-range phones, it ensures an extended software support period. Notably, Samsung's recently launched Galaxy F54 boasts a four-year Android OS update guarantee.
9. Nothing OS 2.0 Operating System:
It is anticipated that the Nothing Phone (2) will ship with the latest Android 13-based Nothing OS 2.0 out of the box, highlighting the company's commitment to delivering an up-to-date software experience.
10. Pre-Order Offers:
Ahead of the official launch, Nothing has announced exciting sale offers for the Phone (2) pre-order period. Customers will have the opportunity to enjoy a 50 percent discount on Nothing accessories, further enhancing their smartphone experience.
11. Charger Exclusion:
Following the precedent set by its predecessor, the Nothing Phone (2) is unlikely to ship with a charger, as the company did not include one with its first device. This aligns with a growing trend in the industry to reduce e-waste and promote sustainability.
With the Nothing Phone (2) launch just days away, anticipation and excitement are building among tech enthusiasts. The detailed insights shared by Nothing have shed light on key aspects of the upcoming flagship, ensuring consumers are well-informed ahead of their purchasing decisions. As the Phone (2) hits the Indian market, it promises to deliver powerful performance, a unique design, and an immersive user experience.
For More Such Updates Follow Us On – Telegram, Twitter, Google News, and Facebook