Apple Unveils Exciting New AirDrop Features with iOS 17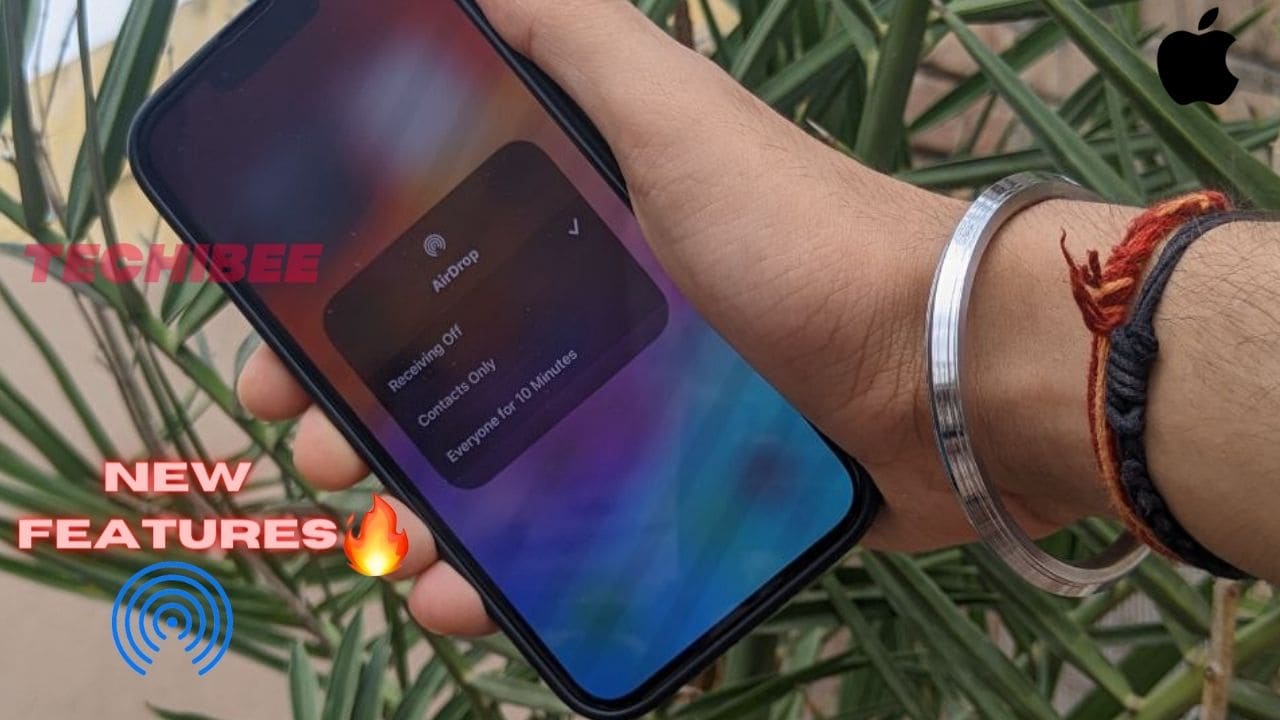 Airdrop was introduced in iOS 7 by Apple. It is used to send or receive photos, videos, documents, etc. Airdrop is the most popular and fastest sharing app between Apple products such as iPhone to iPhone, or iPhone to iMac. As Google has introduced Nearby Share Beta for PC. So, to compete with that Apple has introduced these new features in Airdrop with iOS 17.
1. NameDrop
With iOS 17, Apple has introduced a new way of sharing in AirDrop. With Namedrop proximity gesture we can easily share contacts just by bringing both phones together. You can also use this to share contacts between your Apple Watch and your iPhone. But do keep in mind you got this feature for Apple Watch later this year as said by Apple. With this same proximity gesture, you can send photos and videos also, you can also start SharePlay for listening to music, watching a movie, or playing a game you just have to proximity between iPhone devices.
How to Share Contacts?
When two iPhones are held together as shown above. Then Contact Posters (a feature introduced by Apple in iOS 17) of both users appeared that were edited or customized by you. Users who want to share their contacts have to select the numbers and email addresses in their contact cards that he/she wants to share.
2. Use of SharePlay Over AirDrop
As we mentioned above that with the help of SharePlay we can watch a movie, and listen to music together just by holding two iPhones close together. This is only possible because of the new SharePlay API. Some third-party developers can make their apps support this gesture which allows you to drop in while watching a stream or movie and while playing a game together on separate devices.
3. Share data from AirDrop Over the Internet
If we talk about sharing files with AirDrop. So, we have to close our iPhone to the proximity of another user's iPhone till the completion of the transfer. As we know, if we are away from the range. So, the transfer got canceled. But Apple has introduced a new feature. Now, with iOS 17 if you are away from the range the transfer won't be canceled it can be continued with the help of the internet and there is no impact on the quality of the content. But you have to note one thing that both the users have signed in to their iCloud.
4. Blurring Explicit Photos
Last but not least, As we know iOS won't allow anyone to share a photo, video, or document until you choose to accept it. An issue was present in AirDrop for a long time, AirDrop displays a preview of the content on the display screen which is being shared. It led people to bring some unasked nude and explicit pictures. To prevent this, with iOS 17 Apple has introduced a new feature that will automatically detect and blur these types of explicit pictures that contains sensitive content. This type of content can be automatically blocked but you can view it just by tapping the "Show" button. This step was implemented by Apple in iOS for the safety of Children.
If you know any other feature in AirDrop after iOS 17 then do let us know in the comment box.
For More Such Updates Follow Us On – Telegram, Twitter, Google News, and Facebook