OnePlus 11R Upgraded with OxygenOS 13.1: Review and Analysis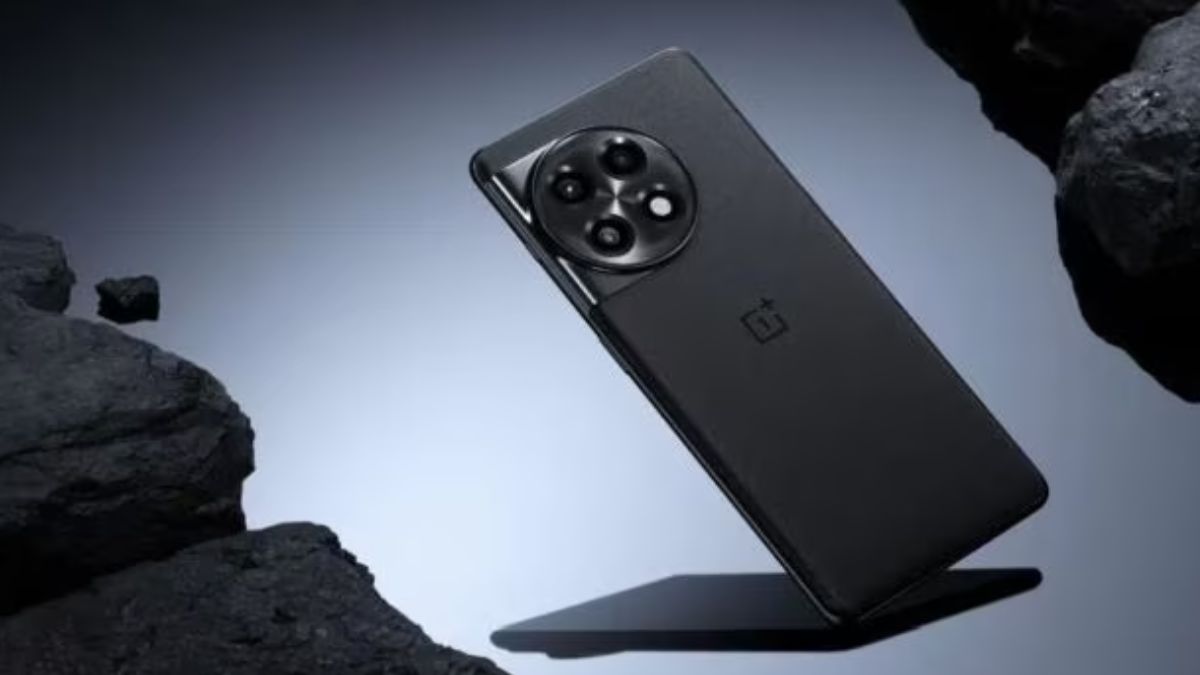 OnePlus enthusiasts have eagerly awaited the latest software update for the OnePlus 11R, and OxygenOS 13.1 seems to have delivered some noteworthy improvements. A member of the OnePlus Community, TheTechOSUi1, recently shared their review on the new update, highlighting several pros, cons, and areas that can be further improved or added.
According to TheTechOSUi1, the system stability and smoothness have significantly increased with OxygenOS 13.1. Users can expect a more refined experience with fewer noticeable bugs. Additionally, the ultrawide camera on the OnePlus 11R has seen slight improvements, while the macro camera has been noticeably enhanced. These enhancements are expected to enhance photography capabilities for OnePlus users.
One of the notable features of OxygenOS 13.1 is the ability to run a maximum number of apps at the 120Hz refresh rate. This means that users can enjoy smoother scrolling and improved responsiveness across a wide range of applications. Furthermore, the update brings Dolby Atmos support to the speaker, enhancing the audio experience.
On the performance front, OnePlus 11R users can expect improvements with OxygenOS 13.1. The update is said to enhance the device's overall performance, resulting in a more seamless and efficient user experience.
Improvement and User Suggestions in OxygenOS 13.1 for OnePlus 11R
While the update offers several positive aspects, TheTechOSUi1 also noted a few areas that could be improved. The ultrawide camera still requires further enhancement to fully meet user expectations. Additionally, the ability to adjust the YouTube refresh rate to the preferred 120Hz refresh rate was not included in the update, leaving users to stick with the default settings.
In terms of future improvements, TheTechOSUi1 suggested the option to apply wallpaper colors to system apps, allowing for a more customized and personalized experience. They also recommended the addition of a custom setting for refresh rates, offering options such as 40Hz, 60Hz, 90Hz, 120Hz, and adaptive refresh rate, providing users with greater control over their device's display settings.
As OnePlus continues to listen to user feedback and improve its software, OxygenOS 13.1 appears to be a step in the right direction for OnePlus 11R users. With increased stability, camera enhancements, improved performance, and various other improvements, the update offers a promising experience for OnePlus enthusiasts.
OnePlus has not yet officially commented on the feedback provided by TheTechOSUi1, but the company has a history of considering user feedback and incorporating it into future updates. Users can look forward to further improvements and refinements in future software releases.
If you're a OnePlus 11R user, be sure to update your device to OxygenOS 13.1 to experience the latest enhancements firsthand. Remember to share your feedback with the OnePlus community to contribute to the ongoing improvement of OxygenOS.
Source: OnePlus Community
If you like our article, follow us on Google News and Instagram, or join our Telegram Group.
For More Such Updates Follow Us On – Telegram, Twitter, Google News, WhatsApp and Facebook
Nothing OS 2.0 vs Nothing OS 1.5.6: Is the Update Worth It for Nothing Phone (1)?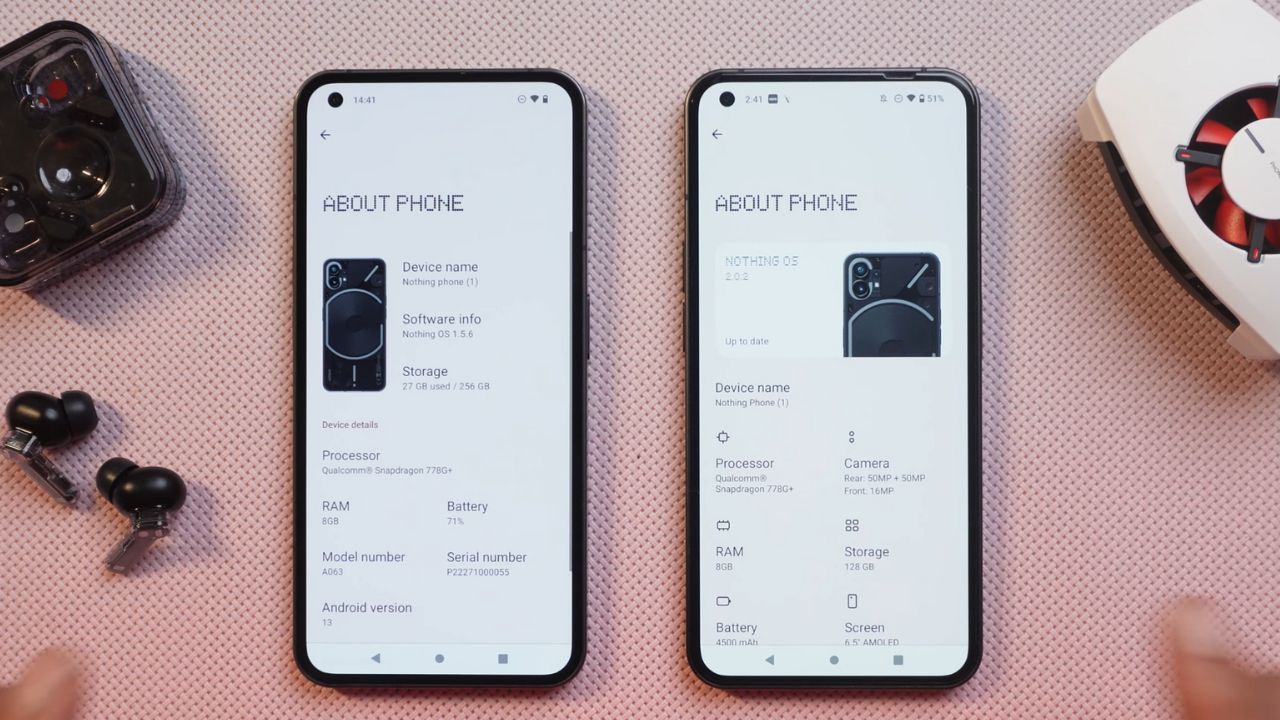 The excitement is noticeable as we compare Nothing OS 2.0 and its predecessor, Nothing OS 1.5.6, running on Nothing Phone (1). With the buzz surrounding the latest update, we will see whether the software really elevates your smartphone experience or is it just a cosmetic facelift.
Is Brighter Always Better?
First up, let's tackle the question that's been on everyone's mouth: has the brightness improved in Nothing OS 2.0? After rigorous testing with a Lux meter, we have to say the older version, 1.5.6, performed better in screen brightness. Yes, you heard it right. Sometimes, newer isn't always better.
Smooth Moves or Jittery Jumps?
The animation game appears to remain the same across both versions. But, it's not all smooth sailing for Nothing OS 2.0. We noticed occasional jitters and lags, issues we never faced with 1.5.6. The older version seems more fine-tuned, while the latest one feels like it needs a bit more polishing.
Haptic Feedback
For those who appreciate the subtle art of haptic feedback, Nothing OS 2.0 brings in stronger vibrations. However, we found the crisp and precise feedback in the older version much more to our liking. It appears that "stronger" does not always equate to "better."
Camera
When it comes to the camera, small UI tweaks are apparent in the newer OS. But the shutter speed still lags in both versions, with no sign of improvement in 2.0. After clicking a range of photos, we felt the older version provided better color, sharpness, and dynamic range. Low light performance was also more competent in 1.5.6.
Audio Output
If you were hoping for a louder audio experience, both versions will leave you wanting. Our tests showed no noticeable difference in sound quality between the two versions.
Battery Life and Benchmark
In the battery department, both OS versions clocked a similar Screen-On Time (SOT) of around 5 to 6 hours. Benchmark scores also showed a minor drop in performance in the newer version. A surprising find was in the wildlife stress test, where OS 2.0 showed slightly better stability.
To Update or Not to Update?
So, what's the bottom line? Nothing OS 2.0 brings some new features and a few UI changes, but does it significantly enhance the overall experience? Not really. Our vote leans towards the older, more stable Nothing OS 1.5.6 for now.
So folks, think twice before hitting that 'Update' button. Until then, keep geeking and stay tuned for more tech updates!
You can also give our video a watch if you want to see this comparison in the visuals.
For More Such Updates Follow Us On – Telegram, Twitter, Google News, WhatsApp and Facebook
10 Useful Tips to Improve the Battery Life of iPhone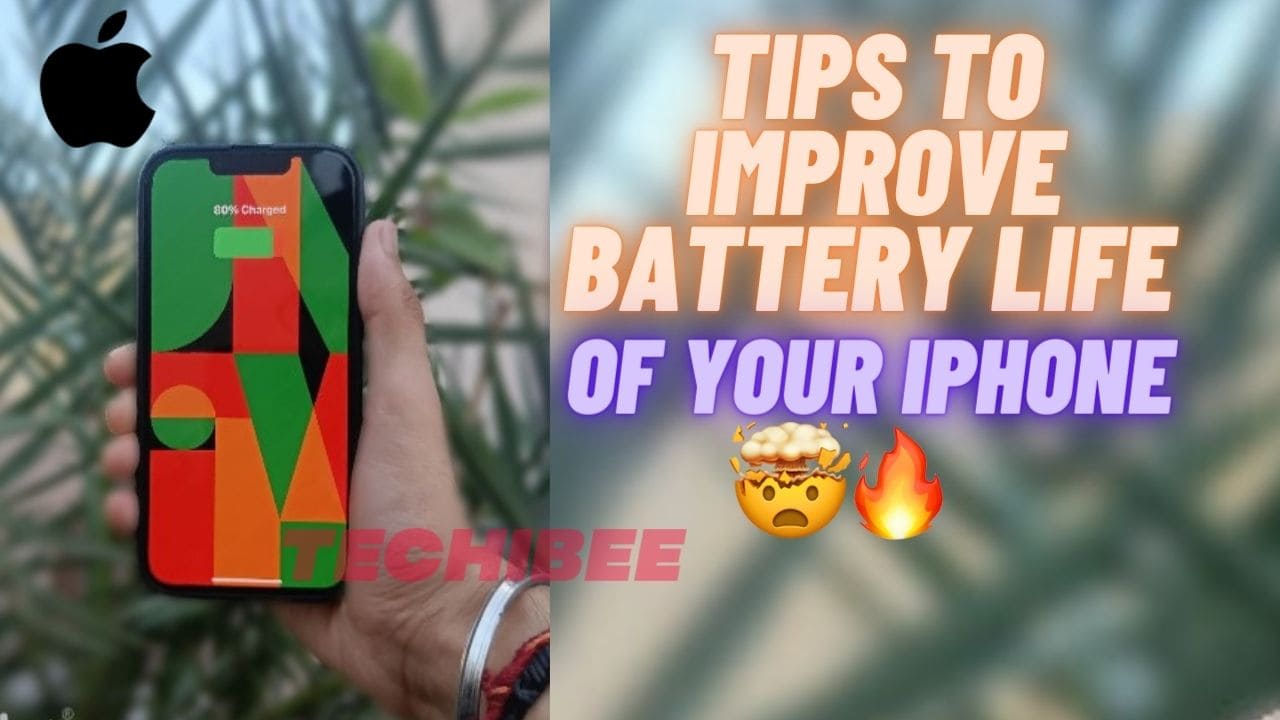 Battery Health is responsible for the life span of the Battery. So, to use Battery for an extended period, we have to manage the Battery Health. We have some tips to improve the Battery health of your iPhone. So, before telling you about Tips, I will tell you how to see the Battery Health of your iPhone.
How to Check Battery Health on iPhone?
First, Go to Settings.
Then, search for Battery.
There you will see the Battery Health and Charging. Tap on that.
Then, you will see the Maximum Capacity.
If your Battery Health or Maximum Capacity is below 80%. You are advised to replace the Battery of your iPhone because Apple considered it as an optimal condition.
Now, Here we have Some Tips to Improve the Battery Life of any iPhone.
1. Always use Original Data Cables and Adaptors
Usually, most iPhone Users use other smartphone brand chargers to charge their iPhones. But after some time, it will affect the Battery Health of the phone. So, it is recommended to use the original Apple Certified USB Data Cables and Apple Adaptors.
You can Buy an original Apple iPhone Adaptor and a Type-C to Lightning Cable.
2. Enable Optimised Battery Charging
This feature is available in most Android Smartphones as well as in iPhones. This feature will help you to improve the Battery Life of your iPhone. With this feature, your iPhone will automatically stop charging after 80%.
How to Enable Optimised Battery Charging on Your iPhone?
To enable this option on your iPhone. You have to follow the steps given below:
First, open Settings.
Then, search for Battery.
Then you will see Battery Health and Charging. Tap on that.
There you will see Optimised Battery Charging.
If it's off turn it on.
3. Remove the Back Cover/Case from your iPhone during Charging
Before charging your iPhone, you must have to remove the case. So, the iPhone won't be heated because during charging the iPhone will generate heat which affects the Battery of the iPhone, and due to this heat, your iPhone will charge slowly.
4. Turning Off Location Services
Location is enabled in the Background in the iPhones and it affects Battery Life. So, it is recommended to Turn off your Location Services on your iPhone. It will also increase the Battery Life of your iPhone.
How to Turn Off Location in your iPhone?
To turn off the Location Services you have to follow the steps given below:
Open Settings.
Then click on Privacy and Security.
Then click on Location Services.
Then turn off Location Services.
5. Use of Black Wallpaper and Dark Mode
If we enable Dark Mode, then we get more Battery life in the iPhone for more time if we compare it with Light Mode. Because Dark Mode uses less Battery than Light Mode and we get more Screen On Time. As most iOS users use Live Wallpapers or other Static Wallpapers that consume more Battery. But instead of this, we can use Black Wallpaper which will use less battery.
Download Black Wallpaper: Google Drive Telegram
6. Removing Background Activity of Apps
As we know, most apps use Mobile Data or Wifi in the Background. Even after we close the app for new notifications which use the Battery that may also affect the Battery Life of the iPhone. So, we must have to remove the Background Activity.
How to turn off Background Activity on iPhone?
First open Settings.
Then Click on General.
After that Background App Refresh.
From there you can turn it off for some selected apps or just simply turn it off for all.
7. Low your Backlight or Display Brightness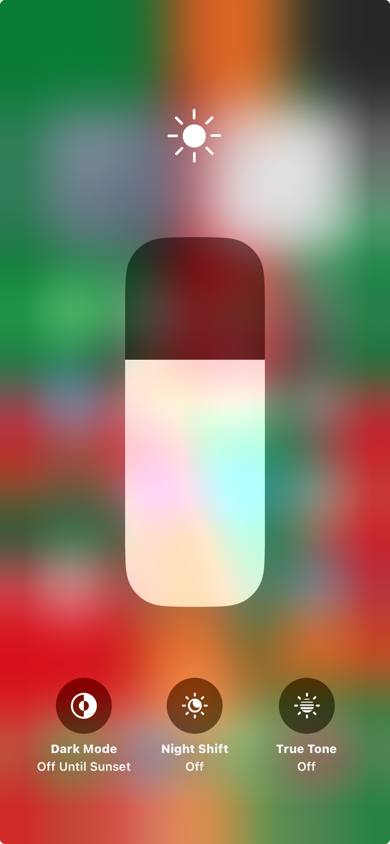 Most users use maximum Screen Brightness on their iPhones which affects the Battery Life of their iPhones as well as their eyes. If we change it from the control center. Then, you can see the improvement in the Battery Life.
8. Lowering the Refresh Rate
As we know, the Pro Series of the iPhone 13 series comes with a 120 Hz of Refresh Rate. More will be the Refresh Rate faster will be the scrolling. Also, with the higher Refresh Rate Display response will be smoother. From 60 Hz to 90 Hz, there is not so much difference but if we compare 60 Hz to 120 Hz, there will be a difference. More Refresh Rate also affects the Battery. So, to improve the Life of the Battery set the Refresh Rate to 60 Hz.
How to change/limit the Refresh Rate?
9. Keep your iPhone Up to Date
Whenever you got a new update on your iPhone. You must have to update it because new updates enhance the performance as well as the Battery of the iPhone. Also, Apple brings new features and fixes the bugs with Software Updates.
How to check for new updates on iPhone?
10. Turning off Keyboard Haptics
Last but not least, Apple introduce Keyboard Haptics with iOS 16. These Haptics enhance the typing experience. But it can also affect the Battery of your iPhone.
How to turn off Keyboard Haptics on iPhone?
So, to turn it off follow the steps given below:
Go to Settings > Sounds & Haptics > Keyboard Feedback > Toggle off Haptic.
If you know tips to improve the Battery of your iPhone. Then, do let us know in the comment section.
For More Such Updates Follow Us On – Telegram, Twitter, Google News, WhatsApp and Facebook
Critical Alert: Outdated iOS Versions on iPhones Expose Your Personal Data to Risk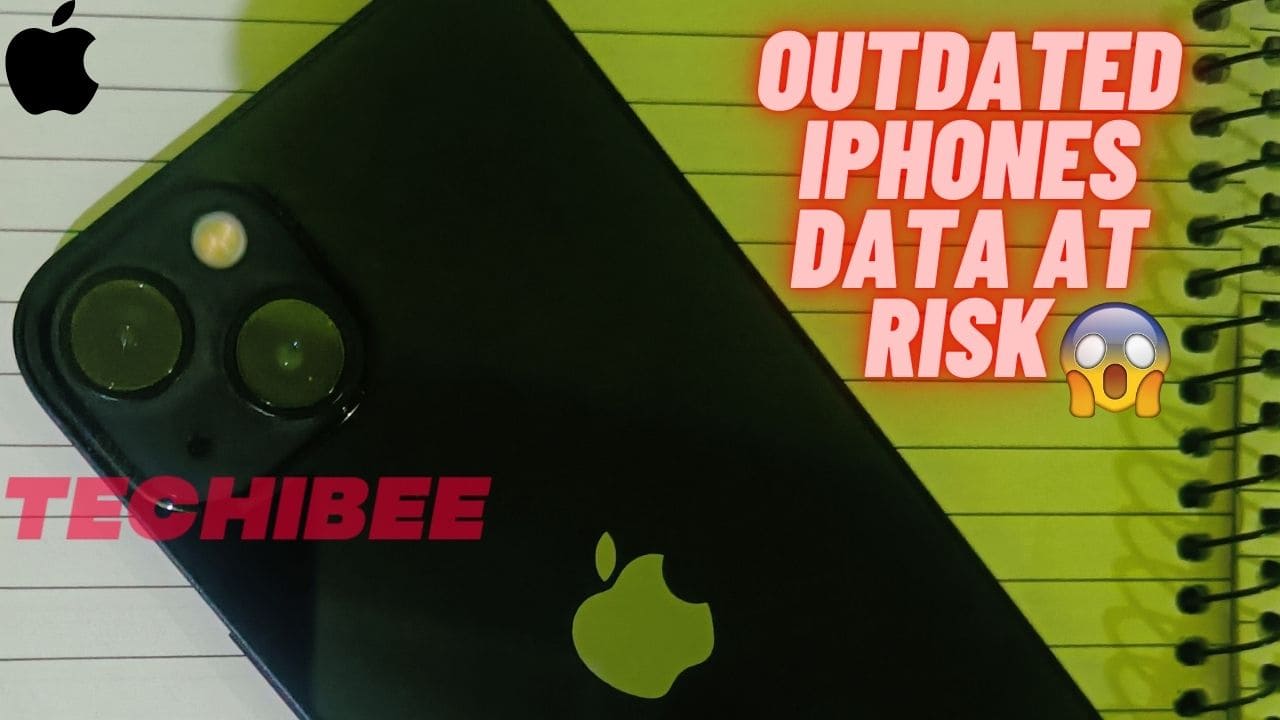 Kaspersky, a Russian multinational cybersecurity and anti-virus provider has reported the malicious attachment conveyed through iMessage that executes code to collect the personal data from the users.
We've discovered a new cyberattack against iOS called Triangulation.

The attack starts with iMessage with a malicious attachment, which, using a number of vulnerabilities in iOS installs spyware. No user action is required.#IOSTriangulation pic.twitter.com/daxEYZwXwD

— Eugene Kaspersky (@e_kaspersky) June 1, 2023
Eugene Kaspersky, CEO of Kaspersky has Tweeted about this spyware on their Twitter handle. This malware is sent to the iPhones with iMessages to take out the personal information of iOS users such as recordings, photos, Locations, etc. After taking out personal data from the users it is transmitted to the remote servers.
According to Kaspersky, This spyware is founded on tons of employees who are using iPhones and also trying to target more iPhone Users also. Also, the company said that after installing the malware in the device it automatically deletes the text and the attachment of the iMessage. iOS users who are using iOS version 15.7 are targeted with this spyware. Till now the users of iOS 16 are safe But we don't know if they are properly safe or not because Kaspersky has not mentioned it yet.
The Company, Kaspersky has named this cyberattack threat as "Operation Triangulation." That targets the iPhones running an older version of iOS. Apple's CEO, Tim Cook said iOS users to disable iMessage from their iPhones. To get rid of this, you have to turn off iMessage from your iPhone.
How to Turn off iMessage from your iPhone?
First, you have to open Settings.
In Settings, click messages
Then, Toggle Off the iMessage.
How to check this spyware in your iPhone?
On 2 June 2023, Friday. Russian-based Cybersecurity company, Kaspersky has released a tool to detect this spyware from your iPhones.
Apple released an update in February 2023, for iPhones, iPads, and Macs to fix major issues with iOS 16.3 and macOS 13.2. Apple has also provided credit to the debuggers who found distortions that authorized remote users to bypass the protection of Apple and get access to the personal user data of the users also the Microphone, History of the Calls, and Camera.
For More Such Updates Follow Us On – Telegram, Twitter, Google News, WhatsApp and Facebook